Introducing two super handy updates to NapoleonCat: notifications for all your activity on the platform are now available all in one place, and you can add attachments to the tickets you're consulting with other team members or clients. Read on for all the deets!
As full-on team collaboration software for agencies and brands, NapoleonCat is super focused on all the things that can streamline team communication and simplify social media workflows.
Hence, the two new features in NapoleonCat that – based on the feedback from NapoleonCat users – have been designed to do just that. They'll help you cut through the information (and notification) noise, get to the bottom of things much quicker, and exchange information between teams and team members at a much faster pace, with much less effort.
So that the work of social media managers, team leaders, moderators, and customer service reps gets more manageable and less stressful (you already have enough on your plate. You know, all the scattered pieces of information, inboxes to check in different platforms, and loose ends to tie every day, again and again.)
Here's what these new features are and how they work.
Update 1: No more missed notifications
First, you check notifications in the Social Inbox. Then, you go to the tickets you've consulted with your client to see if they replied. Then, go to the content calendar to see the status of the new content you sent for approval. Or maybe there's a piece of content assigned to you to comment on. And then…
You're already tired. And you haven't even started actually working.
Before you can do that, you need to prioritize all those notifications according to urgency and plan out the whole day.
Yes, this would be draining for anyone.
This is why NapoleonCat now has a dedicated notifications system to help you deal with all these updates and tasks.
(I heard the "yay!" on the other side of the screen! ;))
Here's how it works:
First of all, there's a completely new bell icon 🔔in the upper right corner of your dashboard. You know, like in all the social media platforms you're using.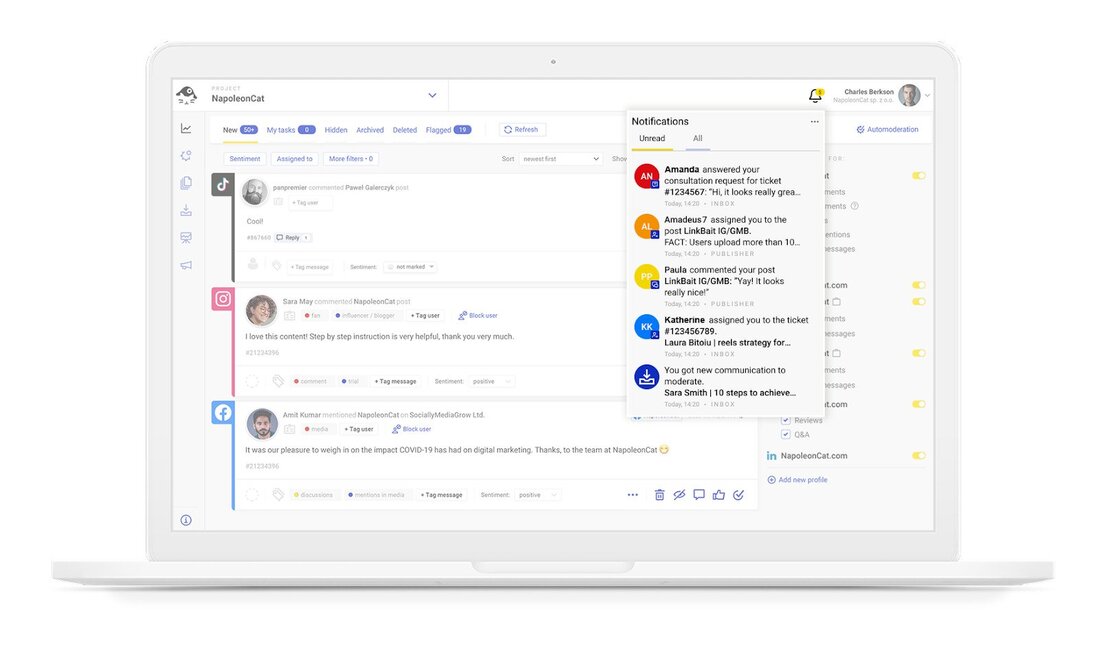 Click it, and you'll see all the notifications listed on one screen from all the different features of NapoleonCat you're using.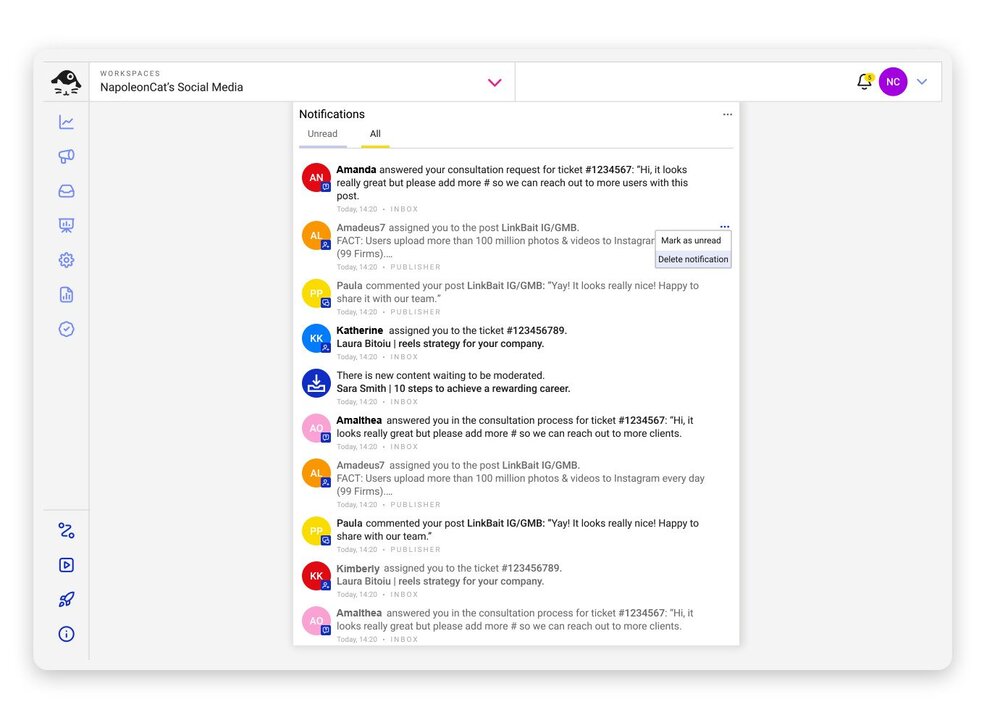 This includes:
Tickets and/or content assigned to you in the Social Inbox and Publisher
Consultation activity – e.g. whenever someone answers your question or sends a consultation request to you
Internal comments on tickets and content.
And more.
In other words, all the activity that's happened in NapoleonCat since you last checked that involves you is there. So, instead of clicking all over the platform to find the different updates and notifications, you now go to one place for all of them.
And the result?
No more toggling between tabs, platforms and communication channels to send and gather information. It makes it easier to keep everyone in the loop and on the same page and makes overlooked tasks and critical updates a thing of the past.
Plus, it's a seemingly small change that can save you and your team members literal hours (and multiple clicks) in a day and is bound to speed up internal communication and simplify team workflows.
Also, notifications roll in in real-time, so there's no need to keep checking things over and over again – you'll always know when something needs your attention.
Think of the peace of mind!
Update 2: Add attachments to tickets you send for consultation
Sometimes there are questions or complaints from customers you can't resolve on your own. You need to ask a member of another team or ask your client's product or sales team for more details you can then share with the customer.
That's what the Send to Consult feature in NapoleonCat is for. Though it's been around for a while, you now have the option to add images to your messages. This way, you can add more details or explain something without having to resort to email or Slack and complicate the conversation.
You can now add up to 6 images (.JPG or . PNG) – like screenshots of conversations or other activity that's relevant to the ticket and involves important context.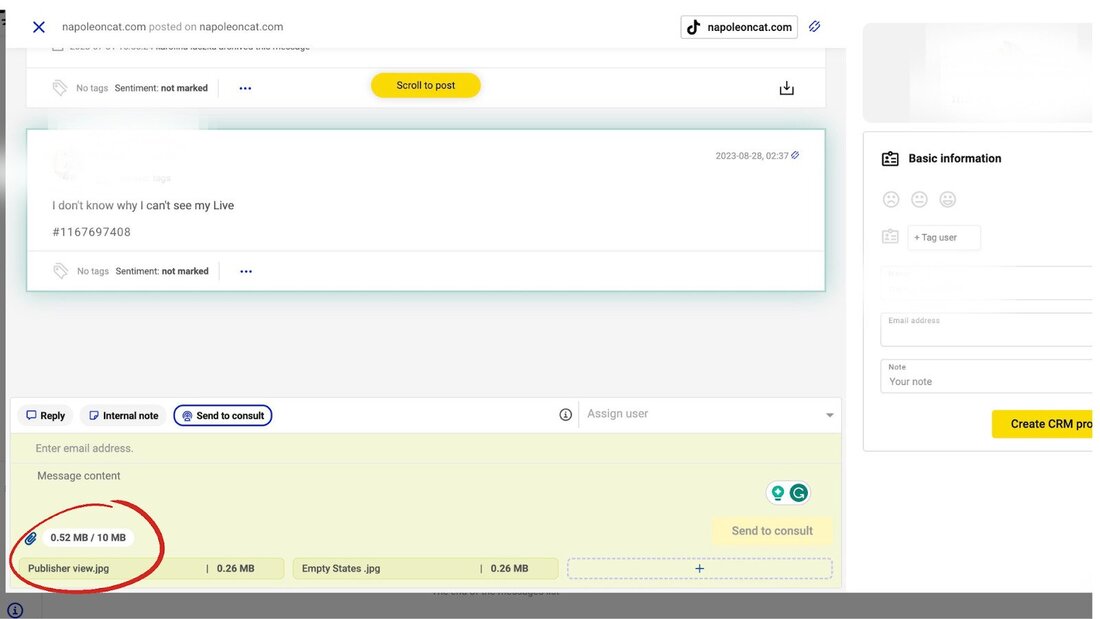 And just as a reminder – in case you forgot (or maybe, just maybe, you didn't even know that this feature existed.)
You can access the "Send to consult" feature below a ticket in the Social Inbox. Whenever you're in doubt about how to reply to the customer or follower, you can send a consult request via email. All you need to do is type their email address (they don't need a NapoleonCat account to be able to read and reply to your request.)
Need to consult more people? Add more email addresses – and they'll all receive your message in their email inboxes.
The messages sent for consultation are marked with a yellow "External note" label with the number of replies next to it.
You don't have to leave NapoleonCat and check your email inbox (I know you keep checking it anyway ;)) to resolve issues and keep the conversation going.
Try the new features in NapoleonCat today
Log in to your account and try the new Notifications Center for all the things that are waiting for you in NapoleonCat (hope they're not too many!)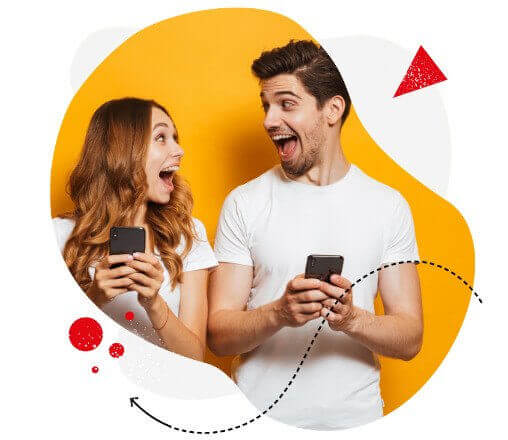 Social media management for teams
Moderation, automation, analytics, reporting, scheduling, and more. Try NapoleonCat and save tons of your time spent on marketing tasks. Designed specifically for teams.
And next time you need to consult a customer ticket with a client, don't forget you can do it straight from NapoleonCat and add images and screenshots for context.
Hope that makes teamwork easier!
And for all changes and updates in NapoleonCat's social media management tools, keep an eye on this page.