Instagram messaging feature allows users to communicate with businesses directly. There are over 375 million people who actively use it. That number is constantly growing, and companies are looking for ways to connect with customers on Instagram easier. But how, exactly, can they do that?
In this article, we're going to show you how you can easily manage Instagram direct messages – especially if you work with multiple Instagram accounts, deal with tons of messages on a daily basis, or work in a team.
Thanks to Messenger opening Messenger API for Instagram messaging, NapoleonCat is now able to support Instagram DMs.

As of August 16th, 2021, this feature is available for all IG business accounts, regardless of the follower count – yay!
Responding to multiple messages on Instagram can be time consuming
Let's face it – replying to private messages on Instagram can be frustrating.
It's easy to drop your ball when you receive so many messages through various channels and want to respond to them all to make your customers happy.
You can get easily overwhelmed and lost.
Moreover, it can lead to losing customer inquiries, potential leads, and money.
However, you should know that Instagram messaging is crucial in business nowadays. It's especially important for B2C businesses as it has become an important channel of two-way communication and backbone for pre- and post-sale activities.
Currently, there are 3 separate tabs available to organize your messages on Instagram – Primary, General, and Requests.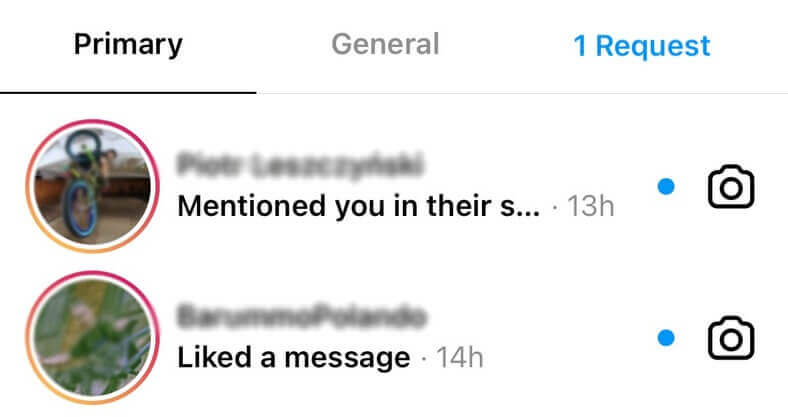 The Primary tab is where you'll first get messages from the people you follow on Instagram.
The Requests tab is where you'll find messages from users you don't follow.
The General tab is where you can move your less important message threads that don't require immediate attention.
For now, we're talking about managing only one Instagram account, and it's getting quite complicated already.
What can you do if you manage multiple accounts? Are there any native tools you can use?
You need a solution that:
Will handle messaging at scale
Will be suitable for teamwork
And essentially, will bring your customer service to the next level
We've got just the thing.
Managing Instagram messages with NapoleonCat is now available
Here's what Konstantinos Papamiltiadis, VP of Platform Partnerships at Messenger says about this integration:
"We are thrilled that NapoleonCat is launching support for Instagram messages. The Messenger API for Instagram is now available for all developers who make it possible for brands to improve and enhance messaging experiences with customers. By integrating the Messenger API for Instagram, businesses and developers can effectively scale messaging workflows to better own the customer experience and build more authentic relationships."
What does this Instagram Messenger update mean for our Social Inbox?
Up until recently, NapoleonCat's Social Inbox was where you could find and manage all of your Instagram comments from organic posts and ads.
As you may expect, our newest product update introduces managing Instagram messages in the Inbox.
In short: one simple, customizable view to manage it all.
So now, you'll be able to manage all of your comments, ad comments, and direct messages in one place, with an easy-to-use interface.
How to see Instagram DMs on PC
With NapoleonCat, you'll be able to access and manage all your Instagram DMs on your computer.
Let's take a closer look at how this will make your life easier.
Inbox's features specifically for Instagram messages include:
Managing direct conversations on Instagram
Handling Story replies in DMs
Being able to like (❤️) a message or to see likes given to your message by a user
Displaying your brand mentions from other users' Stories
Alerting you when other Instagram users mention you in their Stories and being able to respond
Implementing Instagram messaging is a great addition to the whole spectrum of NapoleonCat's features that lets companies manage their customer service on social media.
Now, you're able to provide a world-class customer experience using Instagram to sell, communicate, and manage customers' complaints, reviews, or orders.
This way you can level up your business' presence on social media, grow your brand's reputation, and reach social media-first customers.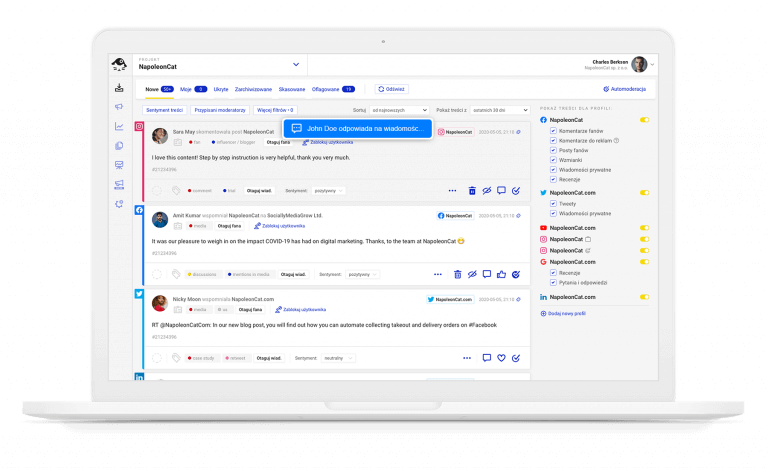 Wondering how to see Instagram DMs on a PC?
Manage all social media conversations, including Instagram DMs, using a single Inbox in NapoleonCat. Try it for free:
Try NapoleonCat free for 14 days. No credit card required.
NapoleonCat's Inbox – work smart, not hard
The Inbox offers plenty more features that will let you work smarter. Let me break them down for you.
The Inbox has various message filtering options
Social Inbox has many different filters to help you organize your view for Instagram messages before you even start working on them. Let me break down the most basic filters.
By the way, all social interactions inside NapoleonCat's Inbox (comments, messages, etc.) are called tickets.
You can filter your tickets by different Instagram accounts. This means that you can see messages from a single Instagram profile or multiple accounts in one view.
You can also skip filtering and display all comments and messages from all your profiles

You can also set a custom time frame in the Inbox and manage conversations only from a specific time period.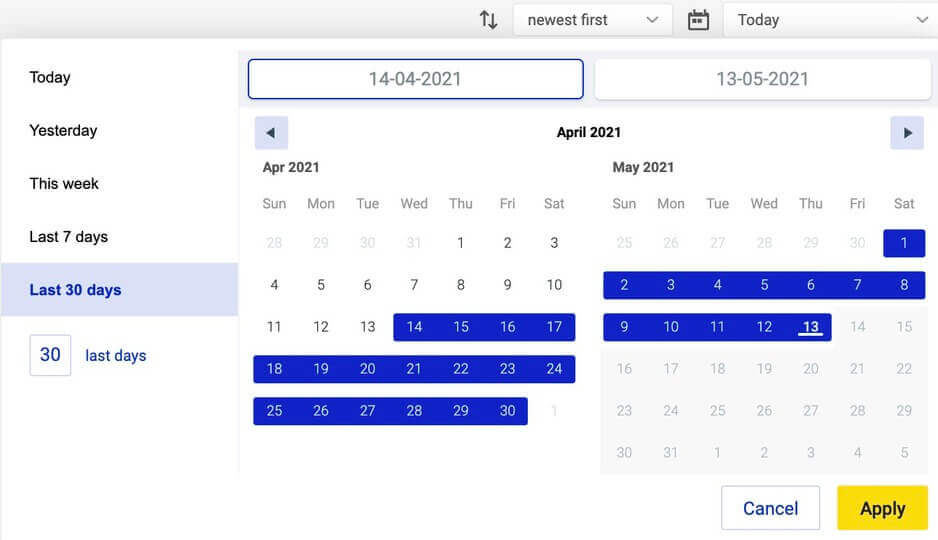 The horizontal menu at the top of the screen is meant to better organize your work internally within the tool:

New – new messages
My tasks – messages that you've already moderated or that have been assigned to you by other moderators
Hidden – only applies to hidden comments
Archived – aka 'done'; messages that you've already moderated and archived, or only archived
Deleted – only applies to deleted comments
Flagged – if, for example, you get a sensitive inquiry and you don't want other team members to overlook it, you flag a message, and it moves to the Flagged tab.
The Inbox has a built-in translator for your Instagram messages
If you cater to a global audience and receive messages in foreign languages, managing them with the Inbox shouldn't be a problem.
The Translations feature will help you translate all the incoming messages and reply in the language of the person you're addressing. All done with a few quick clicks.
No need for repetitive copying and pasting, and switching between Google Translate and NapoleonCat.
The Translations work with over 100 languages that are supported by Google Translate, so you can trust the text will be translated properly.
The Inbox is great for social media teams and real-time collaboration
Social Inbox offers a wide variety of features to streamline teamwork when it comes to social media moderation.
First of all, the Inbox updates in real time. This means that you can see what your team members are doing at all times.
Your work won't overlap with others and you won't be answering the same comments and messages, which can oftentimes lead to some awkward social conversations.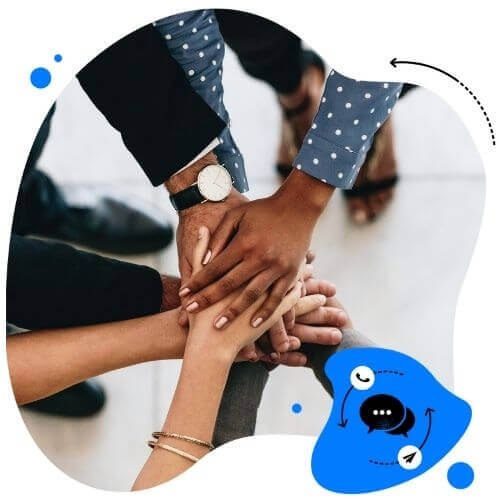 Social media management tool for teams
Let NapoleonCat support your team in daily social media challenges. Share tasks and manage all comments and messages in one place. Try it for free:
Try NapoleonCat free for 14 days. No credit card required.
Secondly, you can use the Inbox like an instant messaging platform and have real-time conversations with your customer:
Moreover, you can add internal notes to your tickets and leave additional information for your colleagues regarding specific tickets.
If you want some external advice, you can also send tickets for consultation directly from the Inbox via email or phone. The person's reply will be visible inside the ticket window.
The Inbox handles tickets from other social media platforms too
NapoleonCat's Social Inbox is a tool that allows managing conversations from many different social media platforms.
What is more, if you manage social media profiles of several brands, you can create separate projects for each of them and moderate clients' socials in separate folders.
Apart from Instagram, NapoleonCat gathers conversations from Facebook, Facebook Ads, Messenger, Twitter, LinkedIn, YouTube, and Google My Business.
You can check a list of all types of messages that are gathered within the Social Inbox in this article.
Wrapping up
Our latest product update has been desired by many NapoleonCat users for a long time, and now it's finally here.
With our social media management tool, you can truly take your customer service to the next level and increase brand awareness by always being on time. Start the free trial and see for yourself!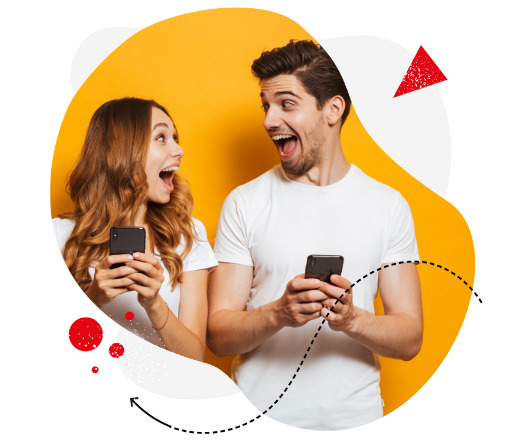 Instagram marketing made easier
Analytics, reporting, scheduling, and more. Try NapoleonCat and save 90% of your time spent on petty tasks. Try it for free:
Try NapoleonCat free for 14 days. No credit card required.