So, you want to become a social media manager? Well, there's never been a more exciting time to work in social media. For one thing, social media is where the action is. And to be in the thick of that action is a privilege.
But here's a fair warning: being a social media manager can sometimes feel like the toughest job on Earth.
Sure, you get to do all the fun and trendy stuff. But you also need to do analytics, spend days looking at pies and charts, and create a ton of content.
And that's just for starters.
Still, the perks far outweigh the disadvantages. Want to become a successful social media manager? This comprehensive guide lays it all down for you.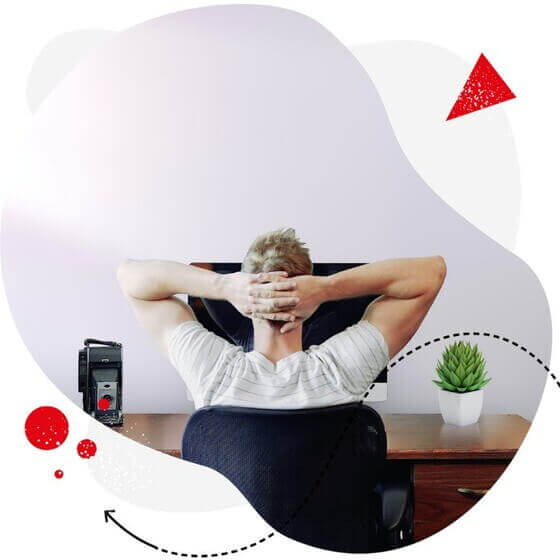 The ultimate tool for a social media manager
Manage all of your customer inquiries from multiple social media channels and ad campaigns – all from one customizable view in NapoleonCat. Try it for free:
Try NapoleonCat free for 14 days. No credit card required.
What does a social media manager do?
A social media manager is the person who curates and grows a brand's social media presence. More to the point, an SMM builds relationships and partnerships with a targeted audience, influencers, and other businesses.
A simple definition is not enough to describe what a social media manager does in a typical workday. So a list is in order.
A social media manager's duties and responsibilities include:
Develop and implement a social media strategy
Create, manage, and publish social media content
Develop, implement, and measure social media campaigns
Interact and engage with customers, influencers, and stakeholders using the brand's social media accounts
Take over community management of social media accounts
Track, measure, and report social media KPIs
Keep track of the latest social media trends and technologies
Collaborate with design, marketing, product, and public relations teams to meet the organization's specific goals and objectives.
As you can see, social media managers get to wear many hats. How do they pull it off? Well, having the required skills help.
Essential social media manager skills to master
A social media manager needs to have an extensive skill set to navigate the chaotic world of social media marketing. Let's go over these important skills one by one.
1. Copywriting
Social media managers are the voice of the brand they represent. If you want a brand's message to resonate with its intended audience, you need to be able to write well. And by writing "well," I mean writing that persuades and gets the audience to take a desired action.
In the world of social media, being a skilled copywriter is a superpower.
Keep in mind that copywriting is not about doing the hard sell. It's not about spamming your audience with offers.
Copywriting is about getting your audience to WANT to engage with you. It's about getting them to trust you enough to WANT to buy from you.
So learn copywriting. Master it. Potential employers and clients will beg to work with you if you do. You can read this social media copywriting guide by CoSchedule to get you started.
2. Creativity
Social media is growing louder by the day. As a social media manager, how do you cut through that noise?
One word: creativity.
If you want your intended audiences to sit up and take notice, you must be able to come up with unique ideas or be able to give a new slant to old ideas.
Because let's face it: if you keep regurgitating something they've already seen or heard, your audience isn't going to give you the time of day.
Creativity can help social media managers thrive in the following ways:
Create and publish buzz-worthy and engaging content.
Come up with unique ideas that can strengthen a social media content strategy
Address interesting problems that may derail a social media campaign
Create and implement innovative social media campaigns
Create and curate content that brings attention to your brand in a new light or more interesting way
Want to see creativity in action? DiGiorno has built a reputation for its witty and creative tweets.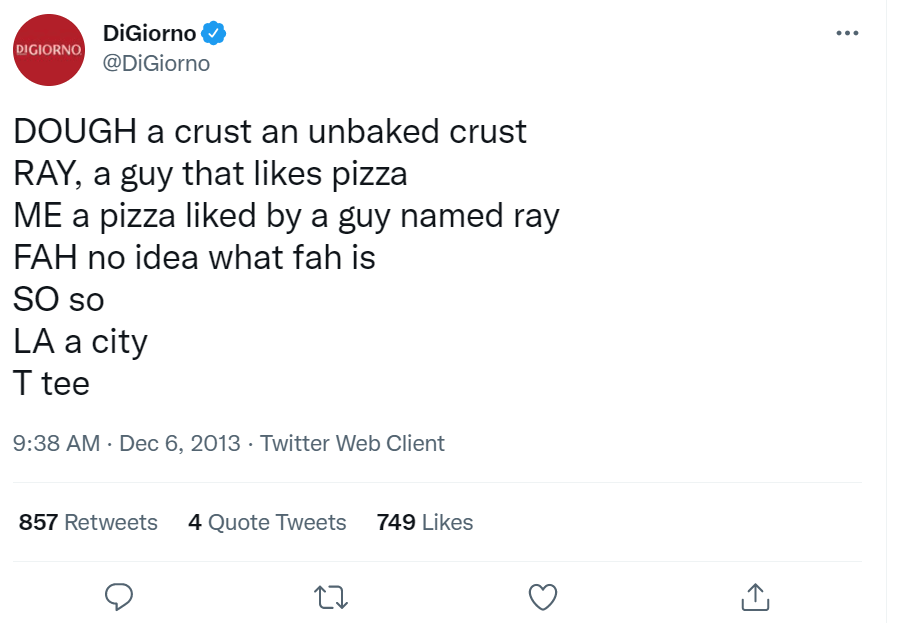 3. Design
Visuals play a huge role in social media (especially on Instagram). The right visuals not only grab your audience's attention, but they can also make your content memorable and impactful.
Stats will back me up on this:
Tweets with images are retweeted 150 more times1 than tweets without images
Infographics are 3 times more likely to get "liked" and shared on social media than other types of content.
Facebook posts with images get 2.3 times more engagement than those without images.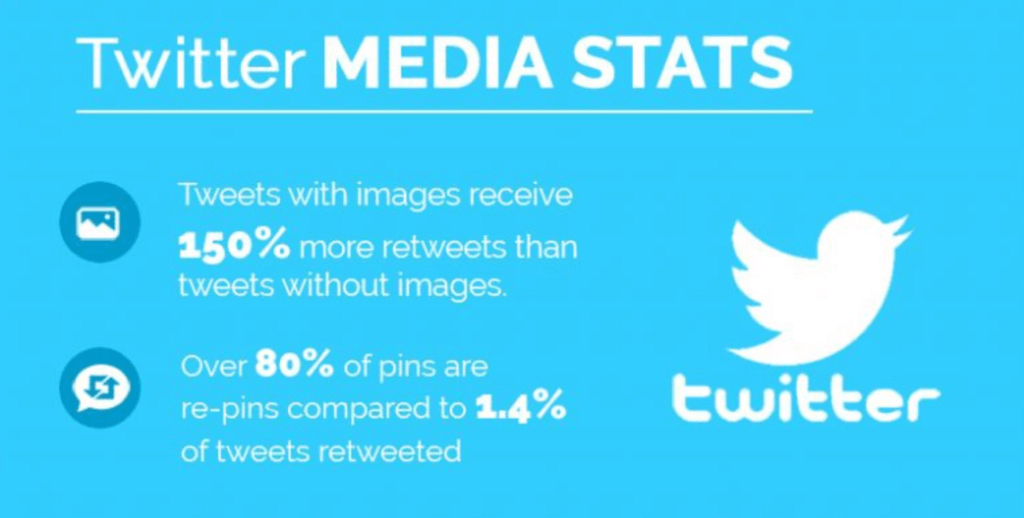 While you don't need a degree in graphic design to become a social media manager, a good eye for design couldn't hurt. You need to learn how to collaborate with graphic designers, videographers, and graphic artists and ensure that all visual assets used in your social media campaigns align with and reinforce the identity of your brand.
4. Organization
Being a social media manager is like trying to spin too many plates at once. After all, you're not only responsible for developing campaigns and strategies, you also have to keep a close eye on their execution. If you want to keep those plates spinning, you need to be organized.
Competent social media managers know there is a method to the madness, and can stay on top of things despite the unpredictable nature of the work. They build systems and stick to them to reach their goals, but are always ready to adapt to changes and trends should they be necessary.
4. Communication
As a social media manager, you're in the business of rallying people around your brand mission and making sure that everyone is doing their part to stay true to that mission.
You need solid communication skills to pull that off. Being an effective communicator, however, is not only about being articulate with words. If you want your ideas to resonate with people, you need to be a good listener. Smart social media managers know that true change comes from a place of empathy.
5. Data analysis
In the confusing world of social media, social media managers are the beacon that provides clarity and direction to everyone. And to be that guiding light, they need to know how to track, monitor, measure, and interpret social media data.
In other words, you need to be comfortable working with graphs, numbers, charts, and pies. You need to be adept at data analytics. After all, if you're not accurately tracking and measuring the performance of your social media campaigns, you won't know enough to steer your brand in the right direction.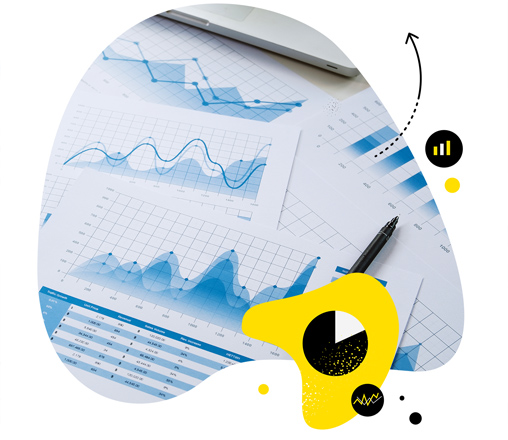 In-depth social media analytics & reports
Find out what content performs best and when. Generate social media reports in seconds. Try NapoleonCat for free:
Try NapoleonCat free for 14 days. No credit card required.
How to become a social media manager (with no experience)
Like any other profession, a social media manager needs to gain some experience to be taken seriously.
But don't let that stop you. Even with zero experience, there are many things you can do to beef up your resume and convince potential employers or clients that you have the skills needed to become a good social media manager.
Here are steps you can take to become a social media manager even if you have no experience.
1. Build your online community
Do you have hobbies? Advocacies? A favorite band? Then why not create a Facebook page or a Twitter account about it?
Remember, social media is one of the best places to build and grow a community of people who share the same interests as yours. Create a Facebook Page or a Twitter account and then start publishing content that will appeal to and resonate with them. Sure, you're not going to get paid for your efforts, but this is a great (and fun) way for you to learn the day-to-day responsibilities of a social media manager.
Once you've built a big enough community of loyal and engaged fans or followers, you can create a social media portfolio2 and have something to show potential employers or clients that you're cut out for this job… even if it's only a "hobby."
2. Take an online social media marketing course
As is the case with all types of professions, it helps to rack up credentials to build up credibility. Thankfully, you don't need to spend thousands of dollars or enroll at a prestigious university to earn those credentials. You can sign up for online social media marketing courses or related courses on sites like Udemy, Coursera, Skillshare, and many others. They're incredibly cheap and some of them are even free.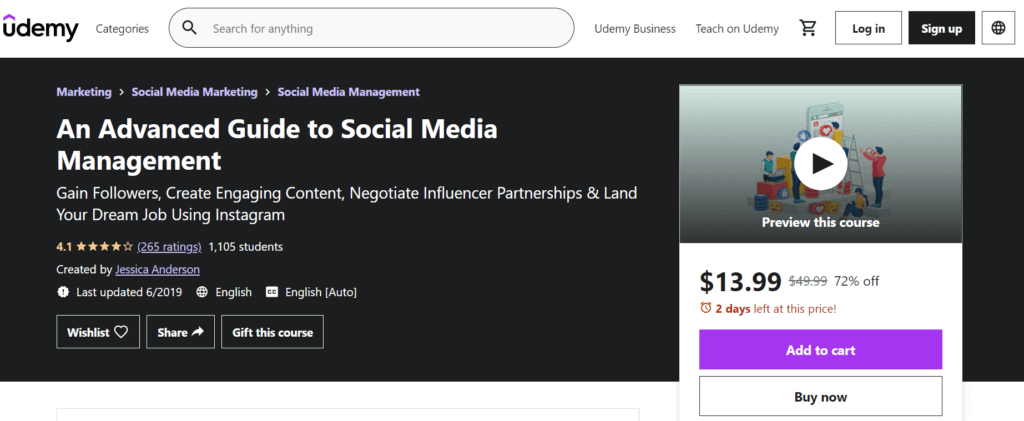 3. Do volunteer work
If businesses are hesitant to take a chance on you because of your lack of experience, offer to do volunteer work for non-profit organizations and charities. The majority of these organizations don't have big budgets, and as a result will be happy to welcome your services provided that you offer them for free.
Doing social media work as a volunteer won't help you pay the bills, but it will look great on your resume. More importantly, it helps you gain the relevant experience and skills needed to excel at social media management. Check out this helpful guide on how to implement a nonprofit social media strategy.
How to become a successful social media manager
Once you get your foot in the door, opportunities will start opening up for you.
That doesn't mean it's going to be easy from here on out. Soon enough, you'll find yourself competing with other social media managers. And some of them will be more experienced and more skilled than you.
But you're not going to let that stop you, right? Here are things you can do to thrive as a social media manager.
1. Know your social media channels
As an SMM, social media is your domain. And you must know the lay of the land if you want to thrive in the social media landscape.
By this time, you already know that not all channels reach the same audience or deliver the same results. Make sure you consider the differences between these platforms as you create and implement your social media strategy. If you're going to use a social media platform, know first why you're using it in the first place. Is it where your audience is hanging out? What are the best ways to engage your audience on that specific platform?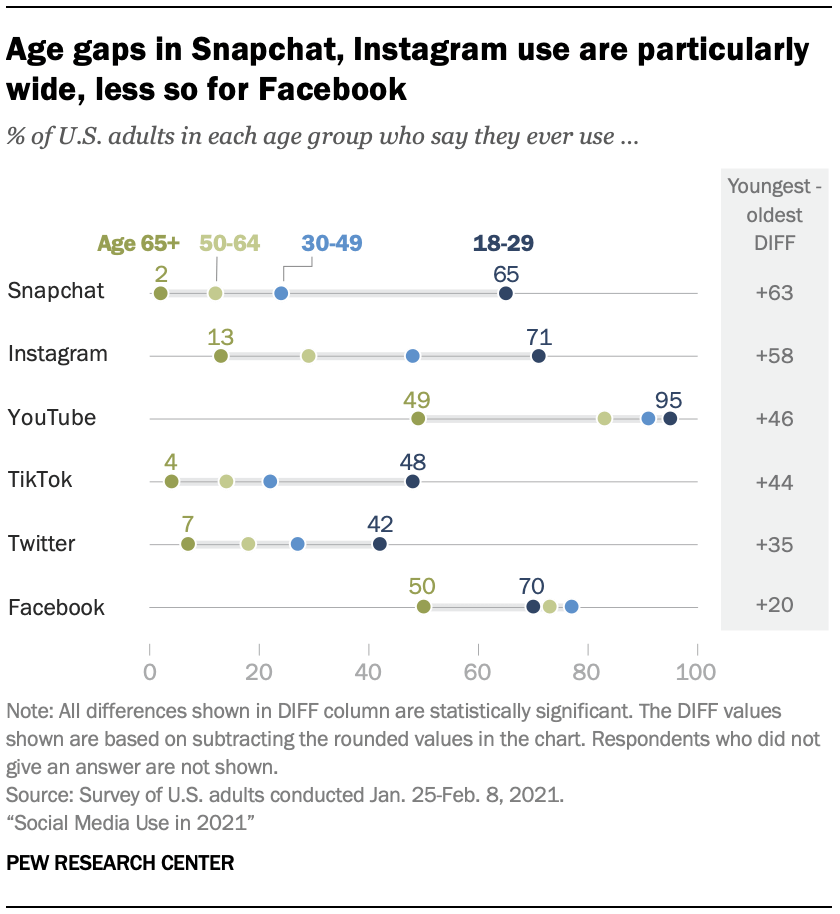 At the end of the day, a solid social media strategy is about knowing where your actions will best fit. Know your social media channels like the back of your hand and you're more likely to achieve your goals.
2. Know what your competitors are doing
Like any other digital marketing campaign, social media campaigns are all about positioning. If you want your audiences to engage with your social media posts and tweets, you need to find ways to differentiate yourself from the competition.
And you can only do that if you know what your competitors are doing and what position they occupy in your audience's mind.
Are there gaps in your competitors' social media efforts that you could fill? Do they have ideas or approaches you don't agree with? Which aspects of their social media strategy are they failing at and how can you fill that need for your audience?
You want to be strategic in your approach to stand out from your competition. Planning a social media competitive analysis can give you a good head start.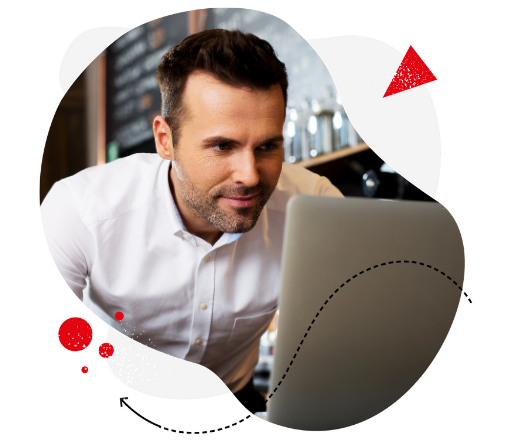 Track your competitors on social media
Analyze your competitors on Facebook, Instagram, Twitter, LinkedIn, and YouTube. Refine your own strategy and stay ahead of the curve. Try NapoleonCat for free:
Try NapoleonCat free for 14 days. No credit card required.
4. Keep learning
This is already a given, but some social media managers get too caught up in the work that they forget to learn new things. Remember, social media is always changing, and you have to keep leveling up if you want to keep up with trends and get ahead of your competition.
Here are just some of the things you can do to upgrade your knowledge and skills as a social media manager
Read industry newsletters and blog posts
Read books
Attend webinars
Network with other SMMs
Follow brands you admire and learn from them (who knows, you might end up working with some of them!)
5. Focus on community building
Too many social media managers get derailed by chasing vanity metrics like follower count, "likes," and views. While tracking these metrics gives you important insights about your social media strategy, they don't always translate to positive business results. Besides, getting too hung up on these metrics may cause you to lose sight of your target audience.
Do you want your social media campaigns to achieve long-term success? Focus on community building. Put all your efforts into attracting an audience that's not only interested in what you have to offer but also believes in your brand mission and shares your core values.
To pull this off, stop using social media as a broadcast channel. You have to engage your audience in ways that address their needs and align with your brand. Better yet, give them opportunities to take part in brand building.
Effective ways to build a community in social media include:
Publishing user-generated content
Creating partnerships with influencers and creators
Generating word of mouth
Building a community is about letting your audience know that you're interested in them as much as they are interested in you.
6. Choose your social media tools wisely
Keeping up with social media can be a challenge. If you want to stay on top of your social media campaigns, using the right tools is critical.
With so many tools available out there, you want to avoid falling victim to the shiny object syndrome. As a social media manager, you will always have a lot on your plate, and you want to use tools that complement and communicate with each other if you want to move fast.
The goal here is to curate your social media marketing stack carefully so that you can have a single source of truth that will help you deliver amazing experiences to your audience and customers.
Using an all-in-one social media management tool like NapoleonCat can help a great deal in this regard. When using the tool, you can:
Manage comments and messages from multiple accounts and social platforms from one simple dashboard
Send auto-replies to comments and messages on Facebook and Instagram
Get access to in-depth social media analytics
Analyze competitors on social media
Receive automatic social media reports
Schedule posts to multiple social networks at once
Manage social media in a team
And that's just for starters!

Over to you
Even the most successful social media managers will tell you that there's no such thing as an overnight success. Like any endeavor worth pursuing, developing the skills needed to become a social media manager takes time, practice, and a lot of grit.
My best advice is to just start and enjoy the ride. If you get struck by those moments where you feel discouraged and expired, try to recall why you wanted this job in the first place. Community-building won't always be easy, but it will always be worth it.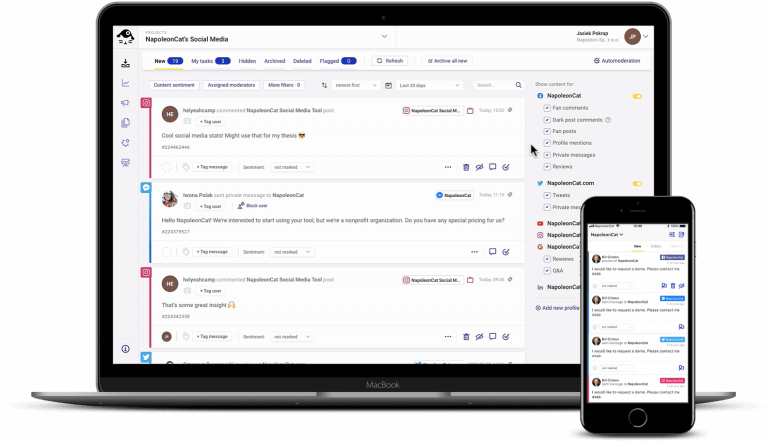 Manage all your social accounts from one place
Manage comments and messages from multiple accounts and social platforms – all from one simple dashboard. Try NapoleonCat for free:
Try NapoleonCat free for 14 days. No credit card required.
---