Having a well-optimized Google My Business listing is a good start but if you want to really take advantage of this tool's potential, you should start publishing Google My Business posts regularly.
In this article, we'll show you:
what and when to post on Google My Business,
how to automate scheduling your posts there,
in which way you can use these methods for your business.
Google My Business is currently one of the key channels for local business visibility development on the Internet. Think about it:
What would you do if you wanted to find a nice restaurant or cafe in your area for, say, a date? Or if you were searching for a close-by car service? The answer is obvious – you would most likely use Google to find it.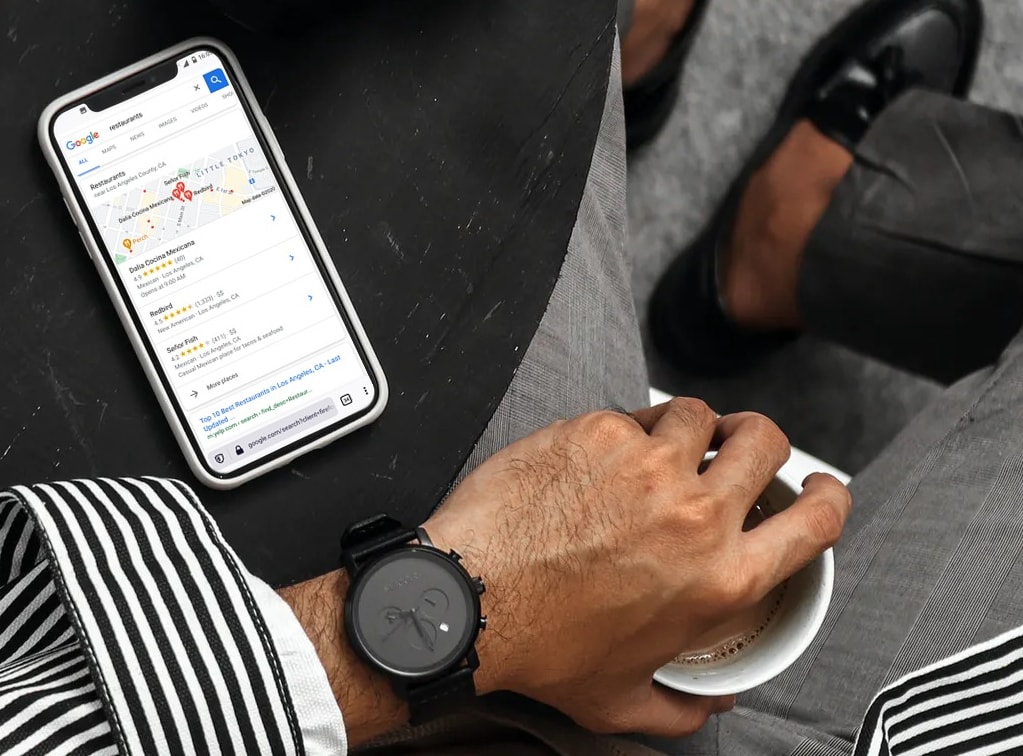 That's exactly the path most people take when they're in search of any type of business and local ones in particular. This means that Google is the place where you can get in front of the eyes of potential customers for your business as well!
If your business still doesn't have its own Google My Business listing or if you're not sure if you have it set up properly, make sure to check our guide. Once you have that finished, read on to learn about how you can make the most out of this tool by publishing posts under your listing.
What are Google My Business posts?
In short:
Google My Business posts are a type of brief updates that appear under your business listing. They allow you to easily communicate with people who search for your business or similar businesses on Google.
Posting allows you to provide the most relevant information about your business to users who search for it.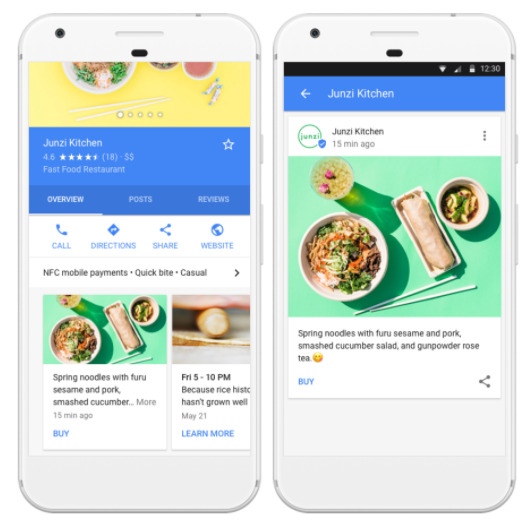 Publishing such information under your listing will not only help your (potential) customers get the info they need but might also help your business to rank higher in Google's search results!
👉 Do you know how you can use Google My Business for boosting your local SEO?
What Should I Post On Google My Business
Google My Business posts are a bit different than those for Facebook or Instagram. That means that they don't necessarily need to be lengthy or contain clever tricks to win users' attention. Here you don't need to fight for it – people who see your posts are already interested in your business or other similar ones.
Your task is to provide users relevant and easy to digest information.
To create a post, enter your Google My Business control panel and click 'Posts' in the left sidebar menu. Now you can choose between a couple of different post types. Your choice should be based on the goal that you want to achieve with your post. Let's have a look at the currently available options:

Updates (What's New): General pieces of information about your business.
Events: Let the users know about your planned events, both live and online ones (you'll need to include a start and end date and time).
Offers: Share information about limited-time offers, such as discounts, coupons, or virtually any other type of promotions that you offer (you'll need to include a start and end date + optional coupon code).
Products: These posts help you feature one or more of the products you have available in your Product tab (which you will need to set up separately).

COVID-19 Updates: Special type of posts to share COVID-related updates about your business, for example information about safety measures that you've implemented.
How To Create Google My Business Posts
As we've mentioned above:
Google My Business posts should be constructed differently than on most of the other social media platforms.
Still, your posts will need to have the following elements:
Text
Image/Video
Call To Action
*Time range for some of the available post types
Let's get through some best practices regarding all of those!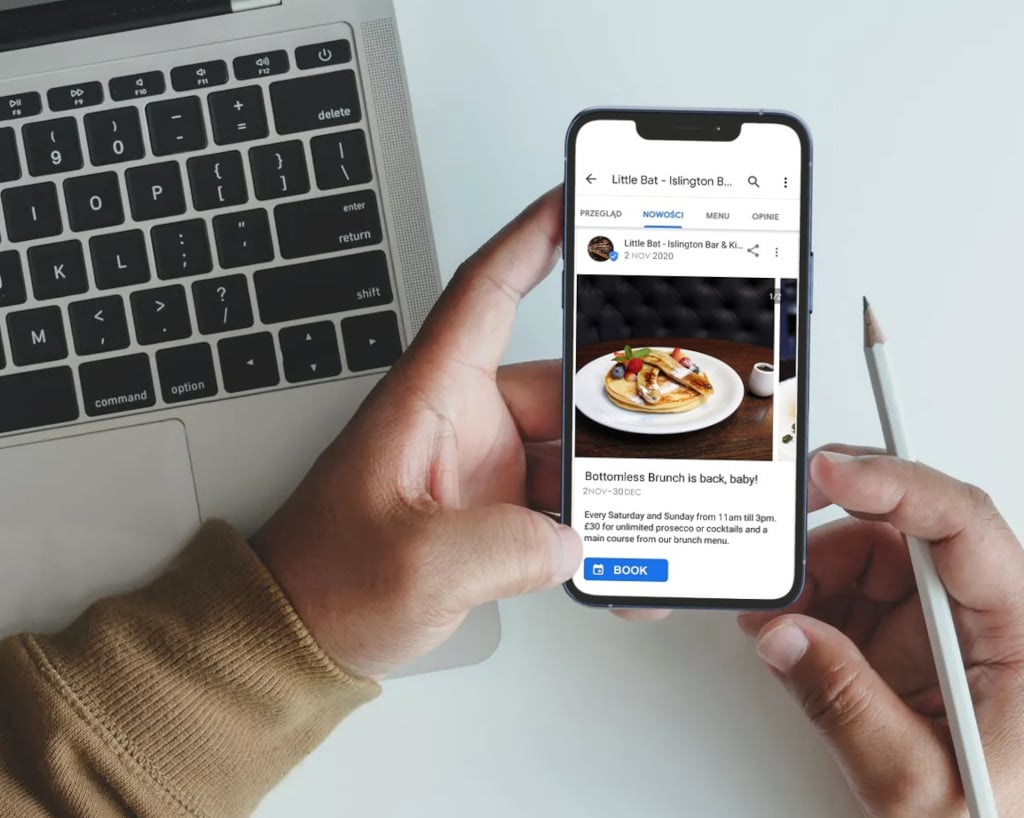 Text
Google allows you to type up to 1500 characters in Google My Business posts, but your best bet is to keep them concrete and concise. It's best to wrap it up under 300 characters and make the message as relevant as you can. Use the 'Inverted Pyramid Rule' at all times. Keep in mind that Google will only show the first 7 words above the 'Read more' button.
Image
Your visuals don't need to be showy but we highly recommend keeping the quality as good as possible. Adding appealing photos to your posts will for sure increase their effectiveness and help those undecided to choose your firm instead of the competition.
Call to Action
You can add a Call To Action in the copy of your post but Google also lets you choose a button that will be added to your post. Choose the one that best reflects what you would like the user to do after viewing your post, be it purchasing, booking, signing up, or one of the other options.
Tip: Before you publish the post, use the 'Preview' option available at the bottom of the post's pop up window to assure you did everything correctly. This will allow you to check if the published post will look just as you wanted. After that, you can click 'Publish'.
If you tend to create similar posts for different social media channels, then make sure to check the NapoleonCat Publisher Tool – it allows you to publish the post on multiple profiles with just a couple of clicks! We'll tell you more about this feature in a moment.
You now know how to properly create posts but we know that you still have a couple of more detailed questions about them. Read on to find the answers!


What Google My Business Posts' Image Size Should I Choose
According to Google's guidelines, your visuals should fall under the following sizes:
Image size:
Minimum: 400 wide x 300 pixels tall, 10kB
Maximum: 10,000 x 10,000 pixels, 25 MB
Video size:
File sizes (AVI, MP4, MOV, etc.) can be a maximum of 100MB
Our recommendation regarding the photos is to keep their dimensions somewhere in between the recommended values. You want your image to be high quality but also to load fairly quickly.
What Is The Best Time To Post On Google My Business
Unfortunately, there is no simple answer to this question. The truth is: it depends on your business, and – more accurately – on your customers.
To define your best times to post, try thinking of your typical clients' personal schedules and when you usually have them rushing through your door.
For example, if you run a cocktail bar you probably have an increased number of customers on Friday nights and weekends. In this case, you should post earlier, at the time when they search for the best place to go for a drink.

Don't be afraid to test different strategies – try out a couple of different ones and look up your analytics to find out which one works best! Remember that here You don't have to publish something new every day, although it is good to always have a fresh post under your listing. One post a week should be okay before you learn more about your clients' habits.
When Do Google My Business Posts Expire
The expiration time depends on the type of the post:
What's New, Offer and Event expire after 7 days from publishing
Product Posts don't expire and remain visible on your profile until you remove them
After a post expires it doesn't disappear entirely from your profile but stays accessible to searchers under the Updates section. If you want one of your posts to keep being visible on top, you can schedule it to be re-published weekly. How to do that? You'll find the answer in the next paragraph!
You Can Schedule Google My Business Posts
Scheduling social media posts is a great way to boost your marketing effectiveness. To answer this, we developed a simple and intuitive path for scheduling GMB posts in our Publisher Tool.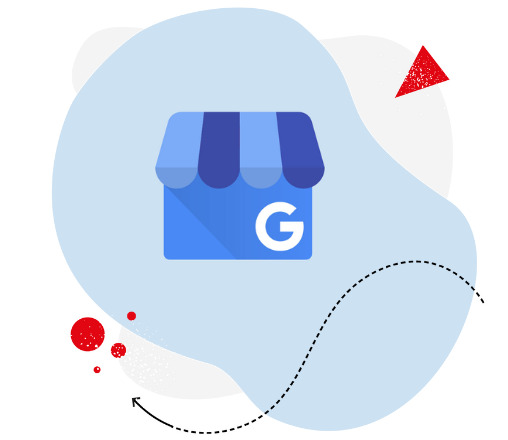 Shcedule your Google My Business posts
Save time and win local SEO. Try our tool for free:
Try NapoleonCat free for 14 days. No credit card required.
All you need to do is access the NapoleonCat Publisher by clicking the 'Publish' icon in the left sidebar menu and enter the calendar. Once you're there, click the Plus button on the date that you'd like to schedule your Google My Business post.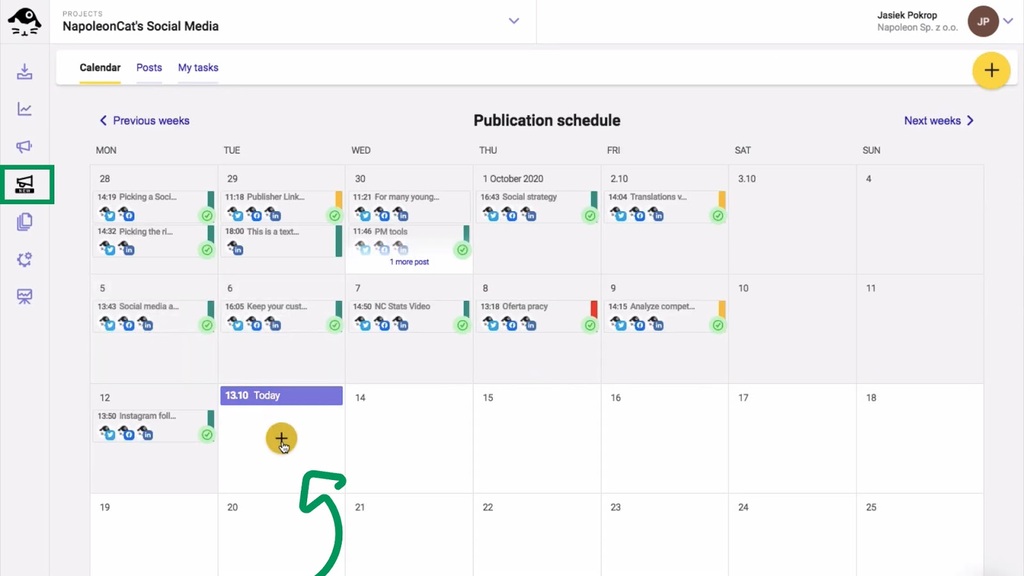 The NapoleonCat Publisher calendar gives you a clear overview of all of your planned social media posts.
Use the Post Creator to create your post – fill out all the required information and add visual content. Once you have that done you can choose where you'd like to publish/schedule it.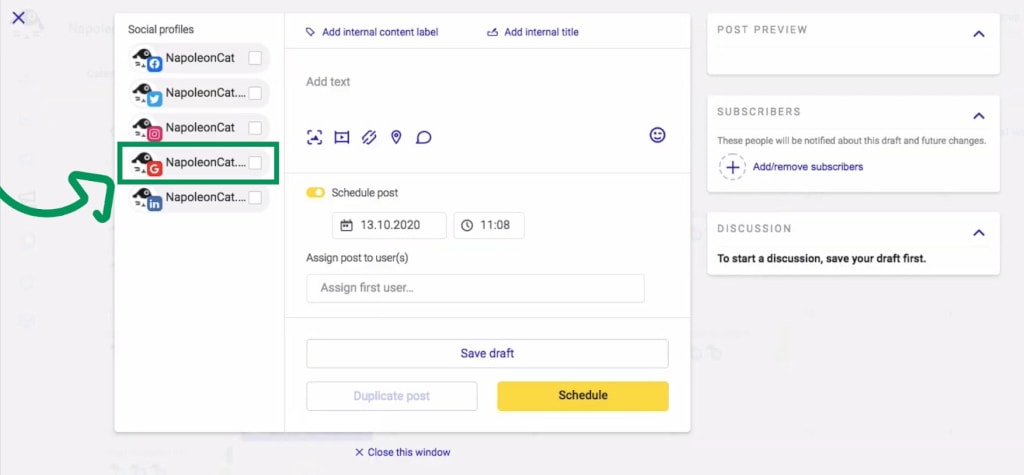 NapoleonCat Publisher allows you to publish the same post on multiple social media platforms.
This solution is especially convenient if you run multiple social media profiles for your business. With just a couple of clicks, you can schedule your post for publishing not only on Google My Business but on other platforms, too! Smart, isn't it? Your finished post should look something like this: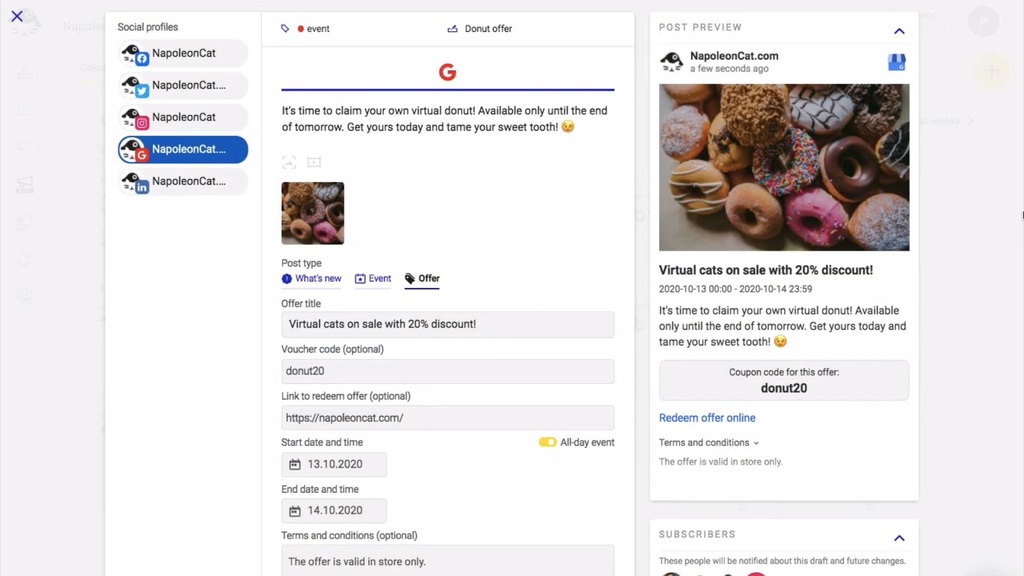 The last step is clicking the 'Schedule'!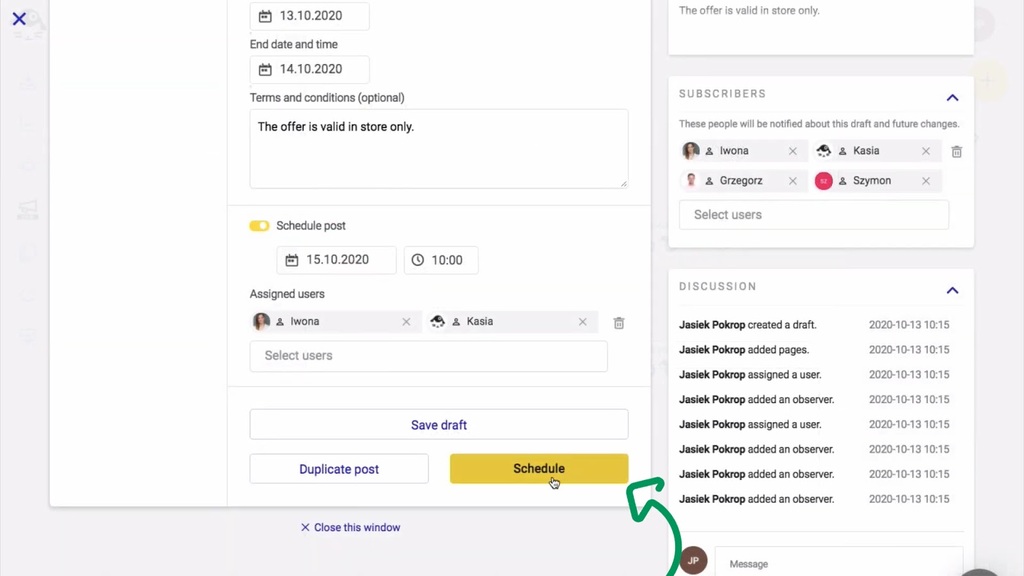 Our Publisher also allows you to easily cooperate with your Team on your social media communication, exchange feedback under specific posts, assign tasks, and more!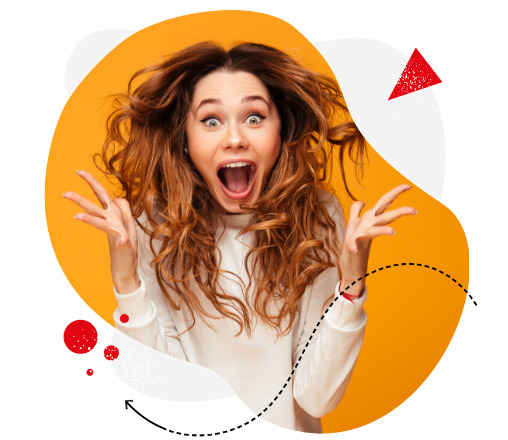 Social Media Tool 💛 Loved By Customers
Waste no time and try NapoleonCat for free:
Try NapoleonCat free for 14 days. No credit card required.
Wrap Up
Google My Business is a great platform to develop any kind of business but it's the local ones that can gain the most by using it. Creating good quality posts and sharing them at the right time for the people who search for businesses like yours is a great way to drive growth.
Although, we know that sometimes it may be challenging, especially if you manage multiple Google My Business listings. That's why we're sharing our expertise – to help you make the whole process less labor-consuming and, simply put – smart! We hope that you now feel more confident in managing your Google My Business posts and we wish you luck with your future endeavors!