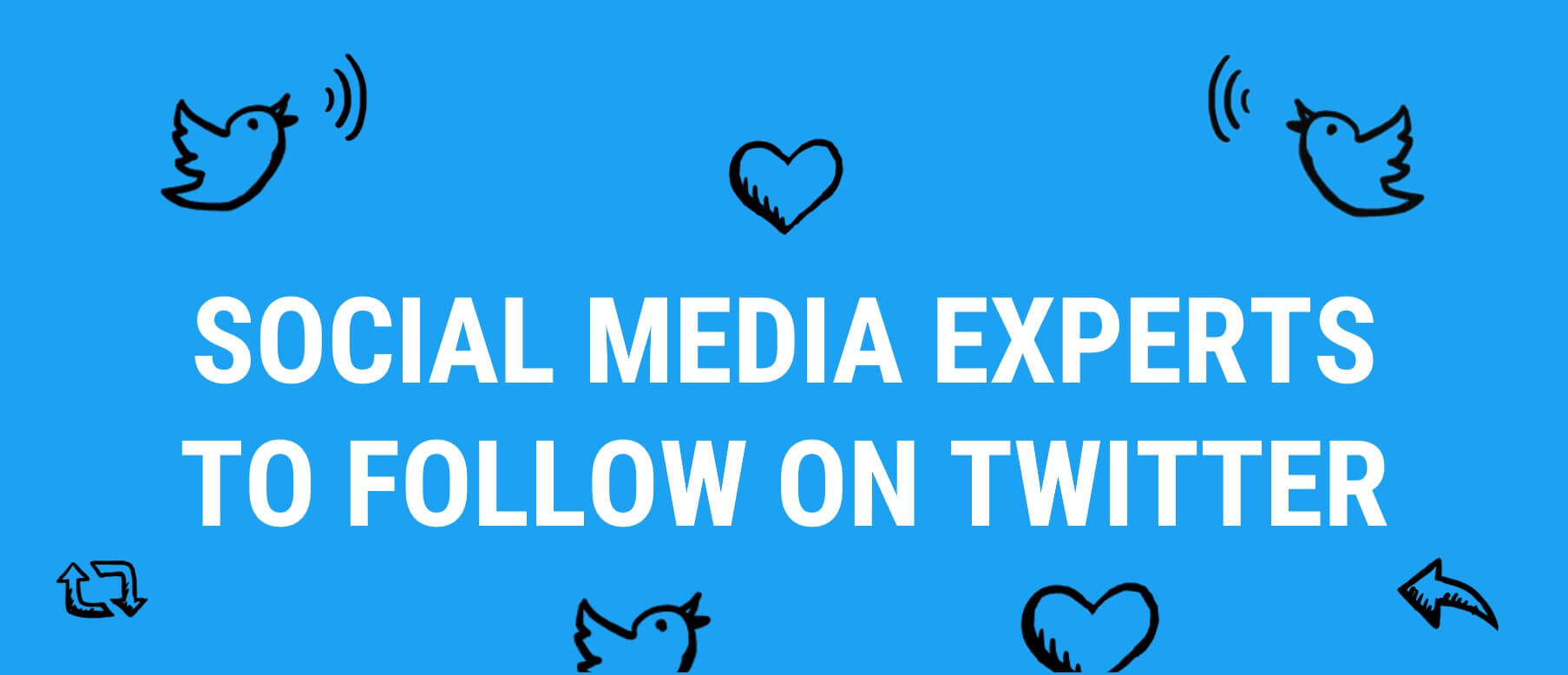 Twitter is a really good source of information for many businesses and a great place for networking and looking for influencers and leaders in different industries. Especially social media experts. Although there is a 140-characters limit for every tweet (that should guarantees short, the most important messages and eliminates unnecessary noise), there is still so many content that you can spend a whole day scanning Twitter. If you want to be up to date with your industry news and updates, hot topics, interesting stories or practice real-time marketing, you need to follow the right people. Here are 25 social media marketing experts you should check as they simply share their expertise as well as really valuable and inspirational content made by others. Checking their tweets it's like free education, so… make use of it 🙂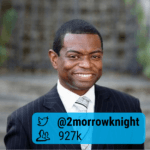 Sean Gardner – social media influencer, keynote speaker, board member and Vice President at the World Communication Forum in Davos, Switzerland, and the content producer for financial powerhouse TwinStarCU. He's also been honored as one of the world's top marketers, writers, thinkers and social good advocates. He has given keynote addresses and presentations on digital strategy at NATO Headquarters, Harvard University, the annual Google Conference, the Smithsonian, and at conferences and events in cities on 3 continents. He has been profiled in Entrepreneur, Inc, Huffington Post and Glamour Magazine for his branding tips and marketing expertise. He is passionate about: Digital Storytelling, Mobile Strategy, Virtual Reality, Augmented Reality, Artificial Intelligence, Big Data, Digital Transformation, Travel.
---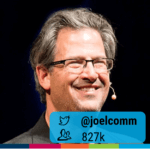 Joel Comm, with more than 20 years of Internet business experience and over 590k Twitter followers, is a live video marketing expert, one of the best New York Times author, a public and motivational speaker. He presents a step-by-step playbook on how to use social media as a leveraging tool to expand the reach of your brand, increase your customer base, and create fierce brand loyalty for your business. More details on Joel's website: joelcomm.com
---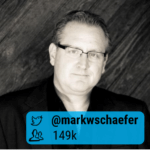 Mark Schaefer – a globally-recognized social media speaker, author and strategy consultant. Having advanced degrees in marketing and organizational development, Mark specializes in marketing strategy and social media workshops. He is the author of five best-selling marketing books: Social Media Explained, Return On Influence, Born to Blog, The Content Code and The Tao of Twitter.
---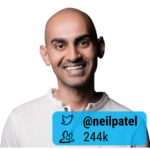 Neil Patel is a digital marketer who helps companies to grow their revenue and one of the New York Times best selling author. The Wall Street Journal called him a top influencer on the web, Forbes – one of the top10 online marketers. He tweets about content and social media marketing, sharing tips and best practises and much more. You can also visit his website neilpatel.com.
---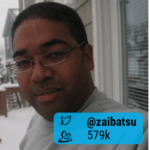 Reg Saddler is a social media expert followed by almost 580k Twitter users. In 2011 he was one of the Forbes TOP10 social media influencers. He tweets i.a. about marketing, digital trends as well as social media news. He shares tips on social media marketing etc.
---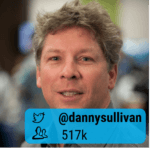 Danny Sullivan, with over 517k Twitter followers, is a founding editor at MarketingLand and SEngineLand, covering Google, Facebook, Twitter, SEO, SEM and other digital marketing topics. On his Twitter profile he shares daily digital marketing news from Marketing Land.
More details on Danny's website: dannysullivan.com
---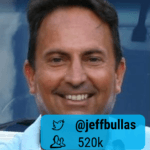 Jeff Bullas is an entrepreneur, marketer, author, speaker and strategies. He helps businesses to optimize their online brand with emerging technologies, content, social media technologies and digital marketing. He writes his business blog (jeffbullas.com) covering many issues concerning entrepreneurship, social media and digital marketing. He was listed as one of the top influencers of digital marketing, social media, content marketing by Forbes, Onalytica, StatSocial etc. Jeff is also known as an international speaker and an author of one of the best selling book on Amazon "Blogging the smart way – how to create and market a killer blog with social media."
---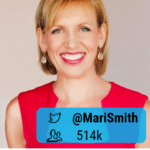 Mari Smith is one of the leading social media experts, recognized for her Facebook marketing expertise. She has her consulting and training agency and she teaches brands how to become a true social business and how to profit fro integrating social media marketing strategy. Mari regularly appers in local and international media and wrotes for The New York Times, Tha Wall Street Journal, Inc., Forbes, Fortune etc. For more details, visit Mari's website (marismith.com).
---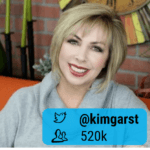 Kim Garst is an international best selling author, international keynote speaker and one of the most retweeted digital marketers. She is known as a thought leader in the social media world. She cooperates with some of the world's top brands providing them with social and digtal marketing advice. Kim Garst's website to visit: kimgarst.com
---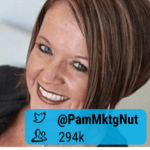 Pam Moore is one of the most recognized international keynote speaker and best-selling author. She was ranked by Forbes as one of the most powerful scial media influencer. After 15-years working in corporate marketing and product management, she launched her own agency, Marketing Nutz.
---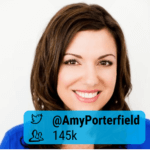 Amy Porterfield is a social media strategist and co-author of Facebook Marketing All-In-One for Dummies. She helps entrepreneurs across different industries establish strategies to maximize the power of social media and increase the success of their online marketing efforts. On her Twitter feed you can find many tips on social media productivity, advices for marketers, details on her podcasts as well as links to her webinars. More details about Amy on her website: amyporterfield.com
---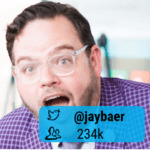 Jay Baer is an inspirational marketing and service speaker and one of the most retweeted person by digital marketers and B2B marketers. He is one of the best-selling New York Times author of five books. He shares his expertise on hot to use technology as an unfair marketing and customer service advantage. More details on his website: jaybaer.com
---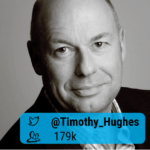 Timothy Hughes is an expert in social media strategy, social selling and social media management. He is recognized as one of the best selling authors for Sales People, speakers, storyteller and community builder. He is a co-founder of Social-experts.net.
---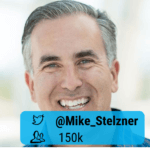 Michael Stelzner is a founder of Social Media Examiner, author of Launch and Writing White Papers. He also hosts two weekly shows: the Social Media Marketing podcast and Morning Social Media Marketing TALK Show (live). On his Twitter profile he shares advices from his podcasts, speeches, conferences and articles from his blog.
---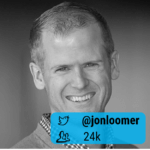 Jon Loomer is recognized Facebook marketing strategist and Facebook metrics master. In 2013 his JonLoomer.com was recognized as one of Social Media Examiner's Top10 social media blogs. Jon Loomer is an expert in Facebook Business Coaching. His blog and Twitter profile are great source of advanced Facebook marketing tips and tutorials.
---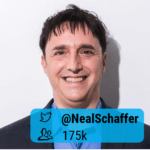 Neal Schaffer is a recognized leader in the world of social media business, Forbes Top 50 Social Media Power Influencer and Forbes Top5 Social Sales Influencer. He is co-founder of industry's conference – Social Tools Summit. Neal speaks on social media and dozen of corporate, professional association and online events each year. He is also well known author, especially of his book "Maximize Your Social: A One-Stop Guide to Building a Social Media Strategy for Marketing and Business Success".
---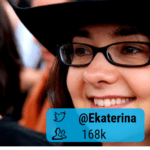 Ekaterina Walter is an international speaker and an author of "Think like Zuck" and a recognized business and marketing thought leader. In 2014 she was #3 on The Forbes 2014 World Top40 Social Marketing Talent. She tweets a lot about social media updates, news and shares many useful tips and tricks for marketers etc.
---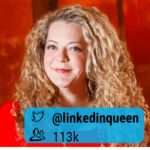 Eve Mayer  is an owner and CEO of Social Media Delivered. She consults and inspires organizations on how to use social media to grow, get the leads, achieve various business goals. Eve is an author of Social Media for the CEO and The Social Media Business Equation. On her Twitter she shares news, updates and hot topics from social media and digital world and tips on how to create a company culture.
---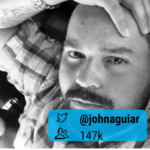 John Paul Aguiar 's Twitter feed is full of tips on how to use social media for business, how to use, efficiently Twitter for marketing. He also tweets about content marketing and how to build a blog and build it into a business.
---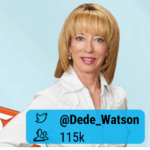 Dede Watson  is a social media & brand strategist for small and medium size businesses. On her Twitter she shares a lot of content with tips on how to build a highly engaged social media strategy. She also tweets about content and brand marketing.
---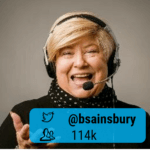 Bonnie Sainsbury
is one of Canada's leading experts in Social Media. She is recognized as one of the top social media influencers. She tweets about social media marketing, content marketing and shares many useful business tips for small companies.
---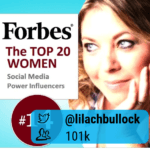 Lilach Bullock  is a social media expert, speaker and trainer. She's been listed in Forbes as one of the top 20 women social media influencers. She tweets many tips on how to create social media strategy that generates leads, increases followers and engagement. She also shares her expertise on content and e-mail marketing, website conversions etc.
---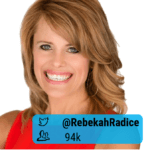 Rebekah Radice  is social media influencer and writer, award winning content marketer, keynote speaker. On her Twitter feed you will find many advices on how to use social media, digital and Inbound marketing strategically, how to maximize, prioritize and monetize online efforts.
---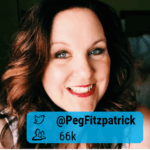 Peg Fitzpatrick  is a professional social media strategist, trainer, speaker and co-author (with Gay Kawasaki) of the book "The Art of Social Media: Power Tips for Power Users". On her Twitter, she shares social media tips and tricks, provides many inspirational blogging topics, advices on how to be a successful entrepreneur.
---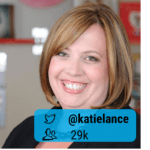 Katie Lance is a social media consultant specializing in working with tech, real estate and mortgage companies and start ups. She advices businesses how to implement and manage social media strategy, analyze it, measure the ROI and optimize. She is a writer and blogger. Her articles covering social media, mobile apps, new technology and women in business. And you can also find those topics on her Twitter feed.
It's not the closed list. It's still in progress. Constantly. There are much more Twitter users that share their (or others') social media expertise, latest industry news and trends. If you have any suggestions or would like to share your favorite leaders, please include them in the comments below. I would love to hear from you about social media experts worth following on Twitter.
---
All pictures used in the article are from Twitter