It goes without saying that times of crisis are difficult for those who live and breathe marketing. Promotion is becoming more difficult in an era when companies are limiting their marketing budgets or putting their advertising activities on hold, and whilst clients are watching every penny.
But this doesn't mean that you can't do anything.
The times are challenging, but this slower pace gives you the opportunity to test new ideas out and optimize your current marketing efforts.
We decided to help you out a little by putting together a set of tools that can help you streamline all your daily marketing activities. All of the tools that we will show you below are either free or very reasonably priced. We believe that they can support your marketing strategies during these turbulent times without stretching your budget.
The list is organized into the following categories:
Let's jump right in!
1. Social media project management
Asana for seamless task management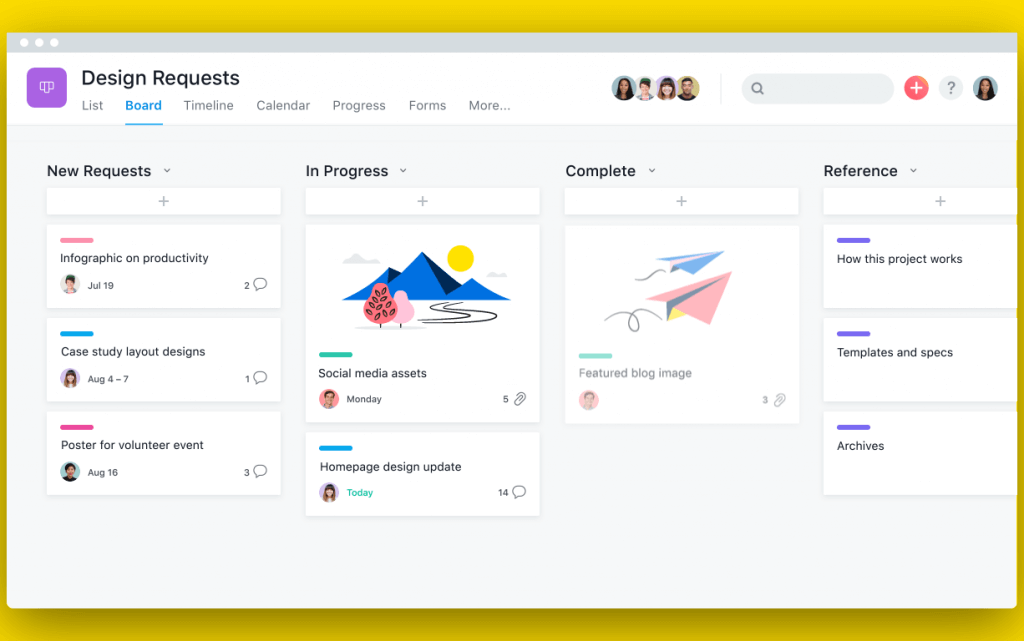 It's one of the easiest pieces of software to use for project management, even if you've never used anything like it before. With Asana, you can improve your remote teamwork and manage the flow of information while having your project management under control.
You can assign tasks, exchange comments, and share files in just a few clicks by using lists or dashboards. What's more, you can track your team's progress in automatically generated calendars. The Asana project management tool provides more than enough for your team to try it out for internal project management. The first 15 seats are free, which should be more than sufficient at the very beginning, and then there are premium options that you can upgrade to if needed. It is available for both desktop and mobile.
Get Asana: https://asana.com/
Notion for creating an accessible knowledge base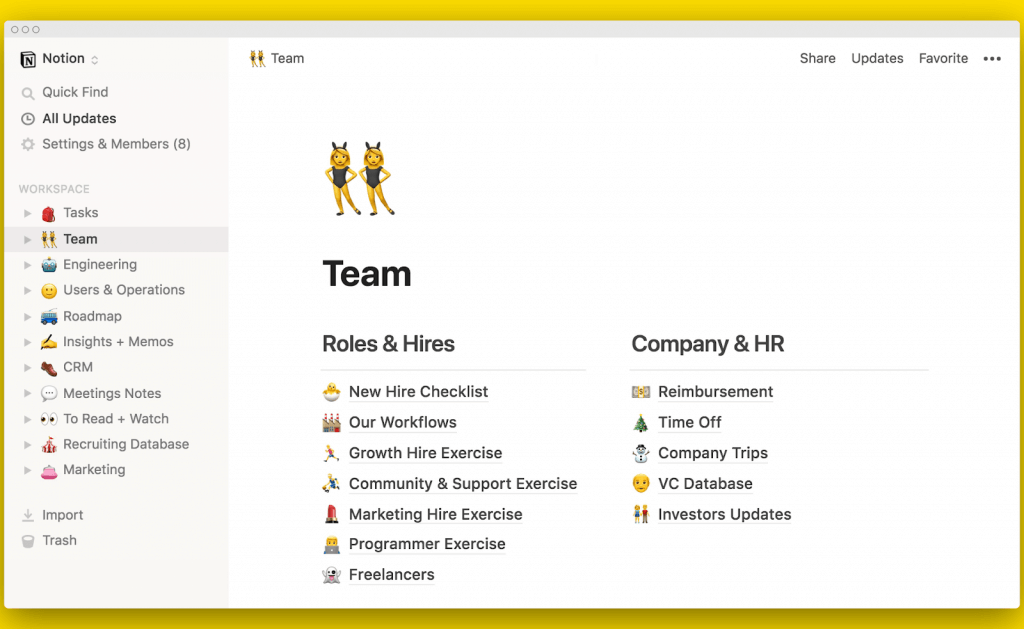 Have you ever thought about building a comprehensive knowledge base for your team? Maybe you've never found enough time to do so? Notion helps you easily accomplish this task. Using their dashboard, you can add numerous pages and subpages, then enhance them with interactive elements, lists, and files. Managing and expanding the workspace is really intuitive, so your team won't have any problems with accessing and editing it.
Notion is often used for storing files, data, or access to assets, hence It can be a helpful tool for onboarding when you need to hand a lot of things over. However, the customization is up to you – you can start with blank pages and personalize them as you please.
It's free to use in a limited, but broad version. You can build your list of assets now and have them handy whenever you need them, not only in times of crisis. Notion is a big player in its area and most businesses are happily using it, but there are still many Notion alternatives out in the market that might fit your business' needs better.
Get Notion: https://www.notion.so/
Trello for keeping an eye on projects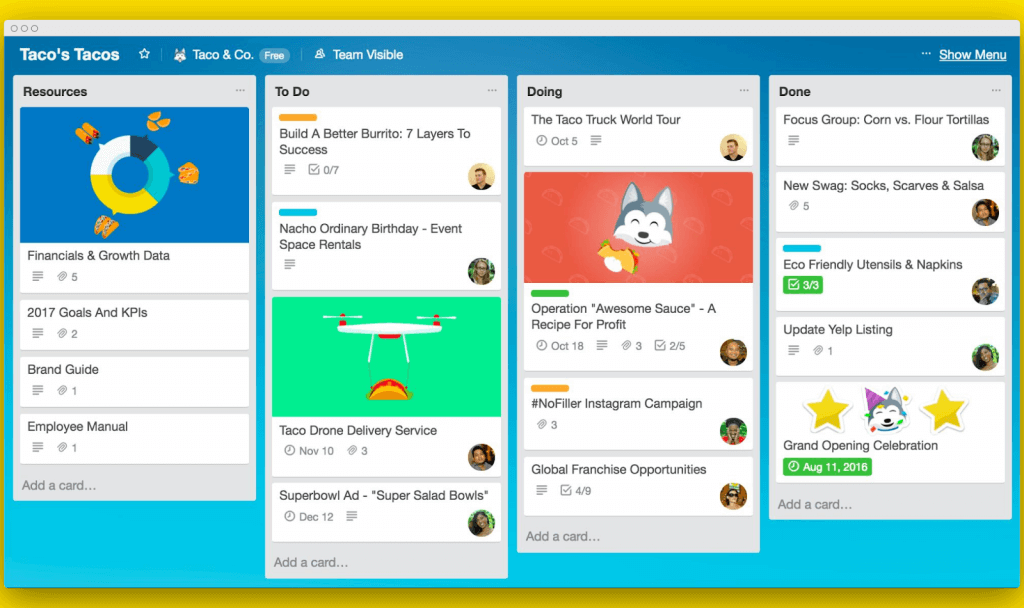 Trello is like Marmite: you either love it or you hate it. You can organize your assets, tasks, and requests in the form of customizable kanban boards, cards, templates, and lists. This way, your whole team can be in the loop on any social media project you're managing. Tasks can be sorted by status and assigned to specific users, which allows you to easily track progress.
Trello offers a free version with unlimited cards and boards, which is perfect for keeping track of daily work. If you need more advanced features (automation solutions, priority support, etc.), upgrades are available.
Get Trello: https://trello.com/
Milanote for organizing creative ideas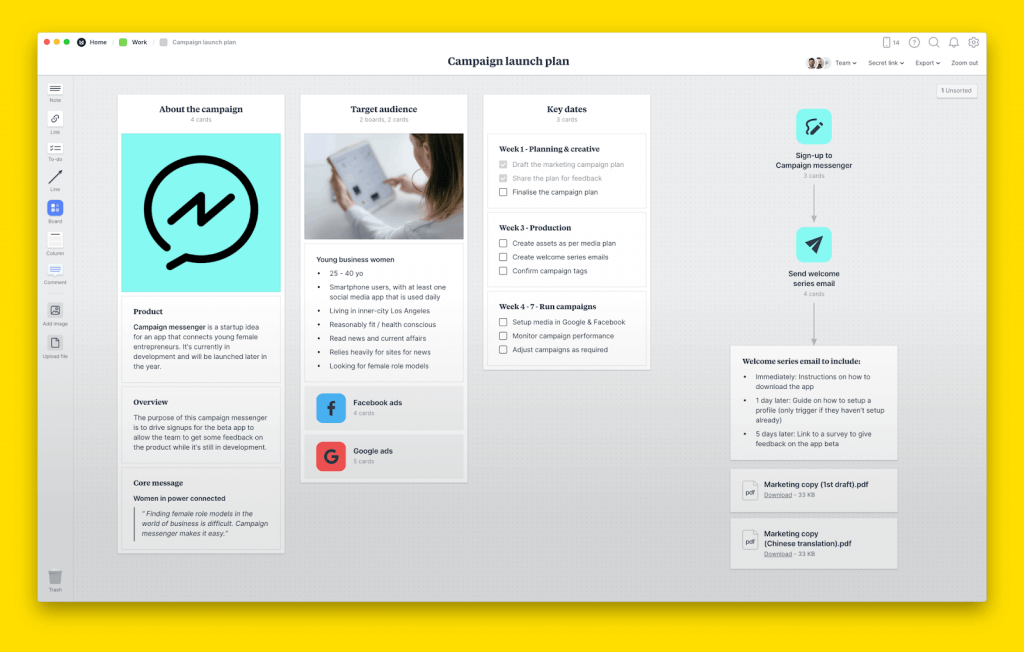 Milanote works like a project draft: it lets you gather and organize your ideas into a visual board. And while it works great for creating mood boards, they're not the only use here. In the (new) reality of remote work, Milanote can also be used for digital brainstorming and "adding your own two cents" to any marketing project in the pipeline. No matter if you're in website content creation or briefing creative projects, there is a chance you'll find this tool handy.
You can use Milanote as a workspace where you store and share drafts, loose ideas, or even some side scribbles and doodles.
It offers a limited free plan, which you can upgrade at any time.
Get Milanote: https://milanote.com/
NapoleonCat for effective social media management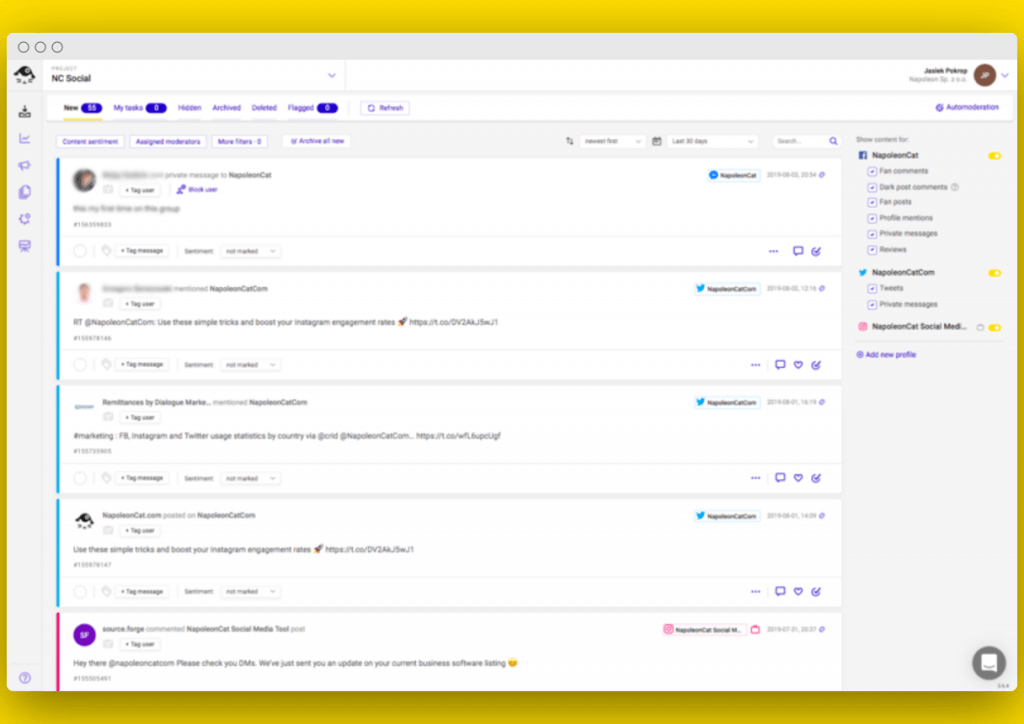 Social media management and customer service are incredibly important in this sensitive time – without a tight-knit online community, you might not be able to continue generating sales. If you need to manage a lot of profiles across various social media platforms, then you probably know that things can get messy. NapoleonCat is one tool that comes to the rescue and helps you automate repetitive marketing tasks so that you can focus on the creative side of the business.
With NapoleonCat, you can schedule social media posts, analyze your performance, and generate reports, which are all helpful for evaluating your strategy. What's more, you can take care of customer service on social media with the Social Inbox, which collects messages and comments from all of your social channels. Having them all in one place allows you to improve your response times and all in all, provide better social customer service.
NapoleonCat offers a free 2-week trial and is very affordable for small teams (pricing starts from $27 a month). If you run a non-profit or charity organization, you are entitled to a 50% discount.
Get NapoleonCat: https://www.app.napoleoncat.com/r/sign-up
2. Internal communication
Slack for building a mighty workspace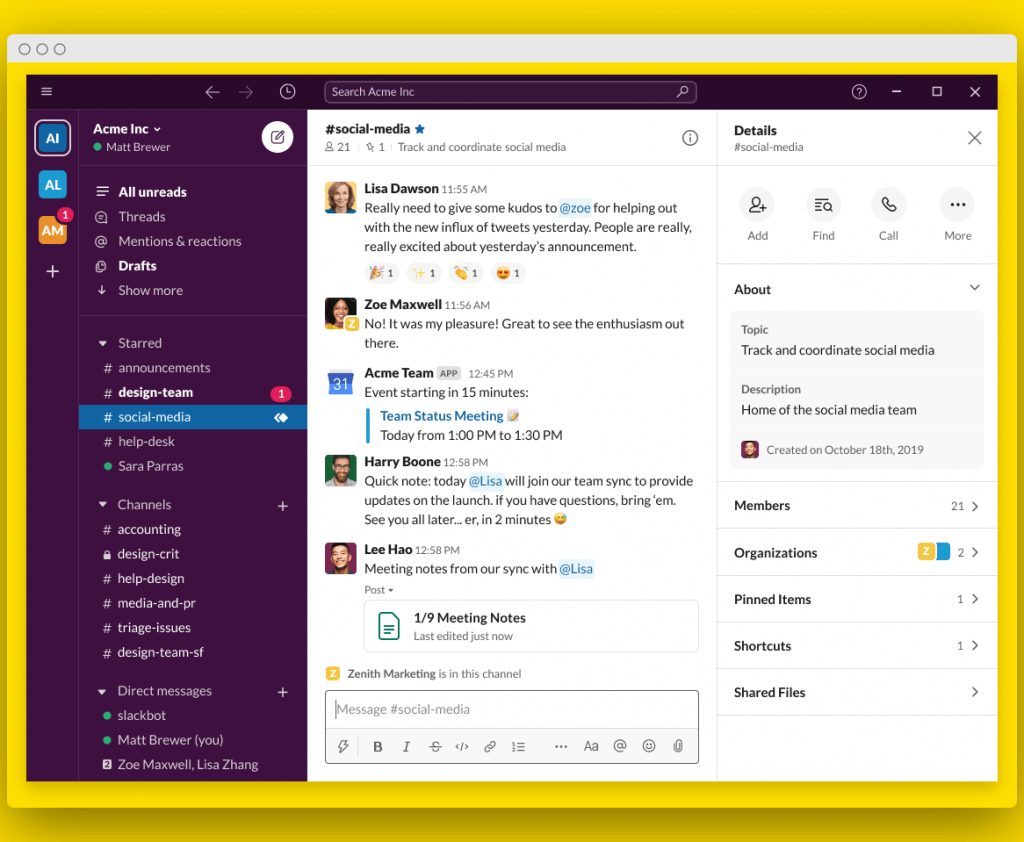 Slack is one of the most popular internal communication tools, which comes as no surprise since it's very intuitive and user-friendly. You can customize it with your channels and add-ons to transform a simple communicator into a powerful workplace. Remote teams can use it for planning meetings, exchanging feedback, and sharing files. Marketers can also discuss ideas, while whole teams can chat and exchange GIFs in a watercooler channel. What's not to like?
Slack offers a free, limited version with basic features: 10k searchable messages or 10 apps and integrations, just to name a few.
Get Slack: https://app.slack.com/
Discord for audio, video, and text communication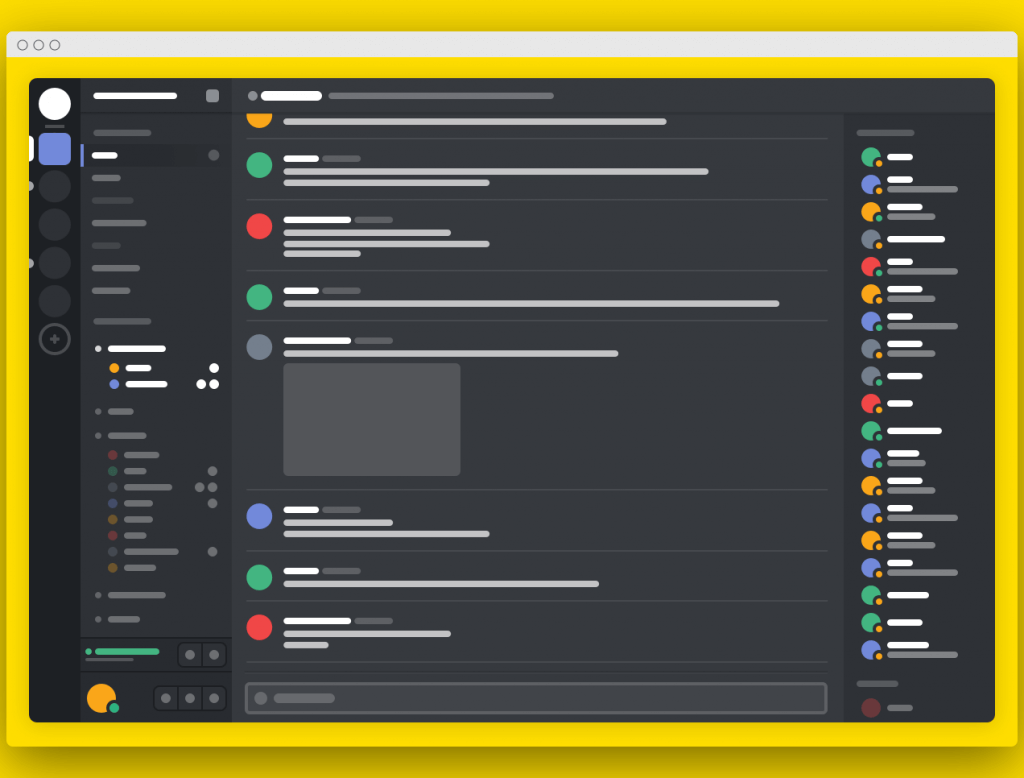 Discord was initially created for streaming gamers so that they could talk to each other in real-time. However, increasingly more marketing teams are discovering the potential of the Slack-like app for team communication. Discord enables video (which is, in many people's opinions, better than Skype or Slack) and audio chats alongside regular text chats in channels. It also offers an unlimited history of chats, which can be very useful in teamwork. With numerous integrations and bots, it can become a complex marketing suite.
Discord is free to use (Premium plans are available, too) so it could be a great choice, especially for marketing teams who haven't previously used any communication tools and are now facing the challenge of a quick switch to remote communication.
Get Discord: https://discordapp.com/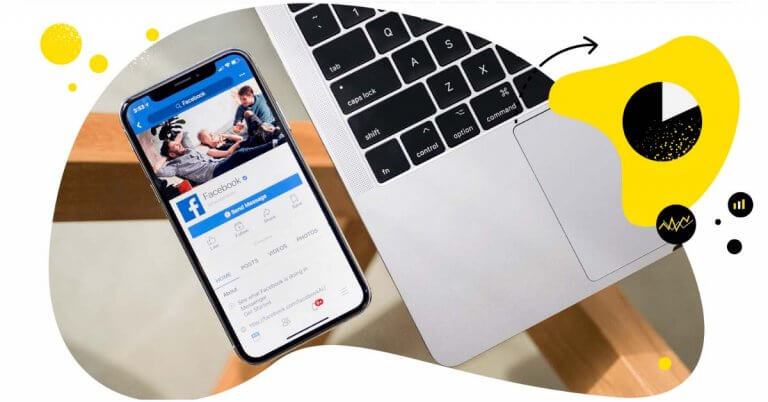 Manage social media from one dashboard
Manage unlimited Facebook, Instagram, Twitter and LinkedIn pages in a single inbox. Track competitors and improve performance using simple dashboards.
Try NapoleonCat free for 14 days. No credit card required.
3. Marketing automation
Zapier to integrate apps for a better workflow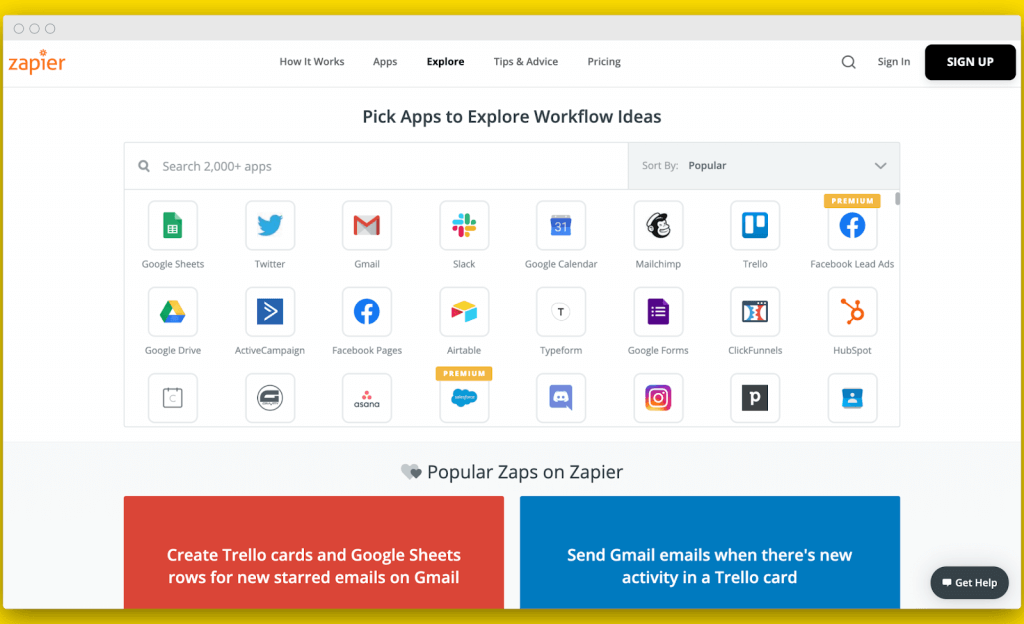 It's not rocket science to use numerous tools. It is rocket science, though, to make the most of them. Zapier helps you control your apps. Using the tool, you can integrate many apps, tools, and platforms with each other and optimize your marketing workflows.
For example, you can set up some simple rules for marketing activities followed by e-mail notifications. A single social media post or update in one tool can trigger off a domino effect for other apps and tools. Play around with Zapier and you may be surprised how many of your tasks you never knew you always wanted to automate.
Zapier offers a "free forever" plan that you can use for automating up to 100 tasks per month with 5 "zaps". If you need more, upgrades are only a few clicks away.
Get Zapier: https://zapier.com/
RocketLink for smart remarketing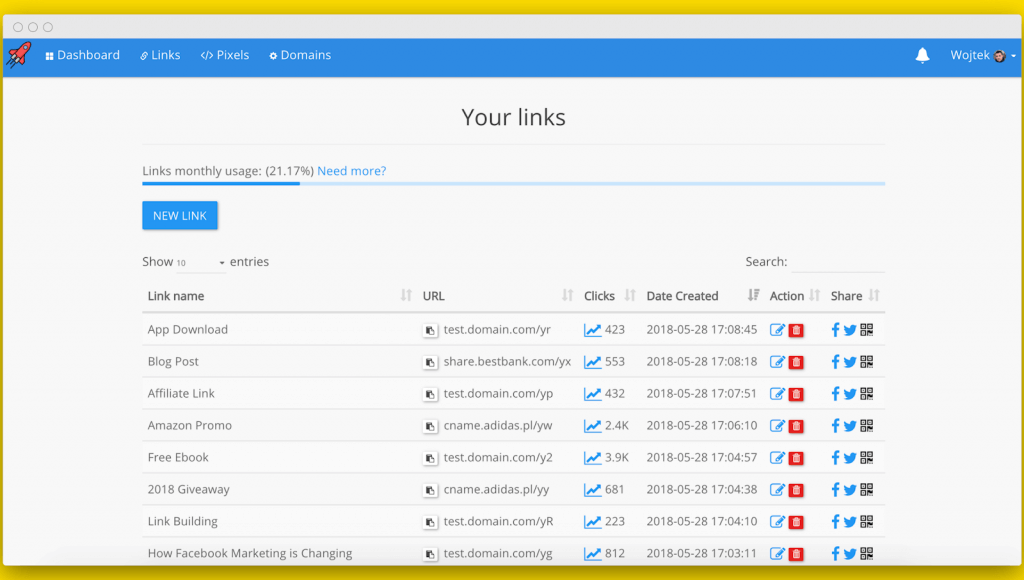 Reaching your desired target audience on social media can be tricky, especially if you don't have a huge budget for advertising. This is where you should think and work smart, not just hard.
RocketLink can be used for shortening links and using them for marketing activities. You can shorten any link, even if it redirects to external content. Whoever clicks through will be converted into part of a custom audience that you can use for remarketing. You can then create perfectly targeted groups that should result in lower CPCs and higher CTRs, so you won't be burning your ad spend.
RocketLink offers a free 10-day trial, then you can upgrade for as little as a few bucks per month.
Get RocketLink: https://rocketlink.io/
Chatfuel for creating chatbots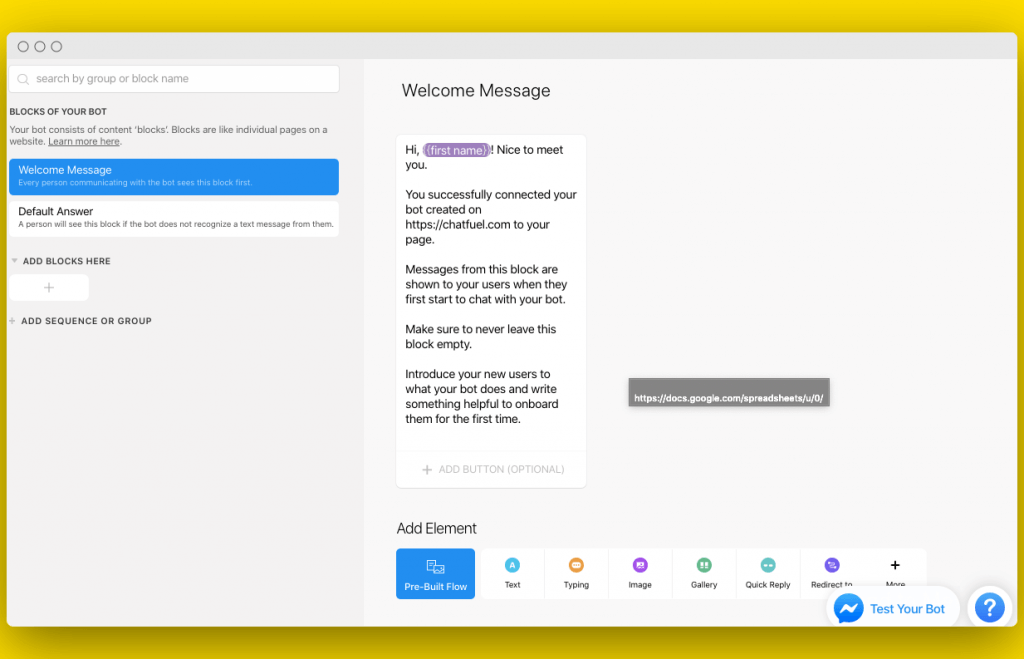 Many marketers are reluctant to build chatbots because they believe that there's a complicated process involved. However, building a simple chatbot to automate some of your customer service tasks doesn't have to take a lot of time. It doesn't have to cost a small fortune, either.
With tools like Chatfuel, you can leverage some ready-to-use blocks to build your chatbot from scratch. These blocks will provide you with a range of features to superpower your chatbot.
Chatfuel offers a free plan limited to 1000 subscribers, with basic tools for Messenger. If you want to do more (and remove Chatfuel's branding), you can upgrade at any time.
Get Chatfuel: https://chatfuel.com/
Adzooma for optimizing PPC campaigns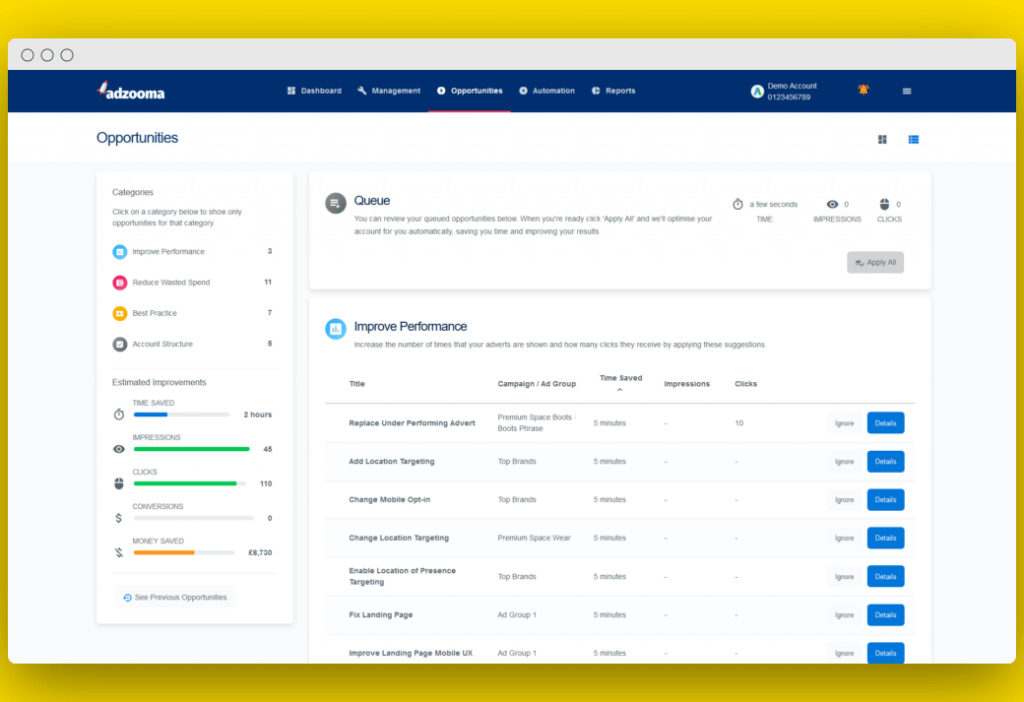 Let's face it: burning marketing budgets is unpleasant, yet common. It's also avoidable if you have the skills, the time, or the right tools. Adzooma is a tool that can help you squeeze as much as possible out of your marketing budget.
Adzooma is a PPC management software that can be used for optimizing your Facebook, Google, and Microsoft ads. After connecting your ad accounts to Adzooma, it points to room for improvement and makes automatic recommendations powered by their machine learning engine. You can apply these changes in seconds, saving a lot of time on manual analysis and drawing your own conclusions.
During the COVID-19 outbreak, Adzooma is offering its platform for free.
Get Adzooma: https://www.adzooma.com/
Filecamp for digital asset management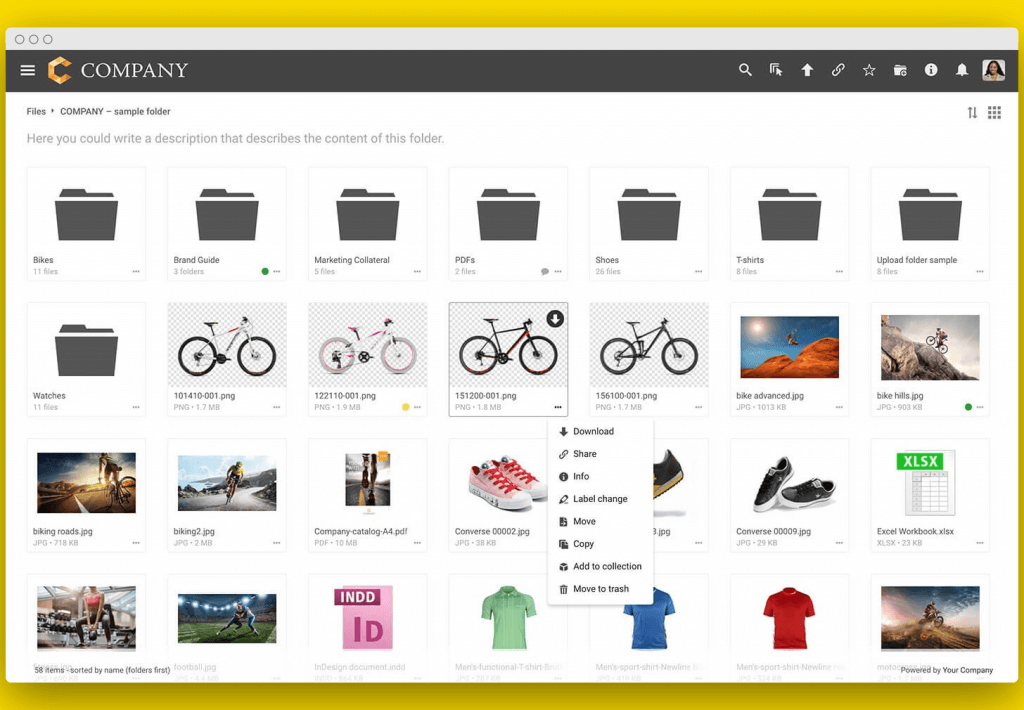 When is the perfect time for organizing your assets? Now! If your files are currently scattered across many drives, clouds, tools, and chats, start organizing them into a comprehensive system of accessible and shareable folders so that your team will always have them handy.
Filecamp is one of the tools you can use for turning your digital files into digital assets. You can add, share, edit, and tag your presentations, documents, photos, videos, or projects. It can also be used for onboarding – a new person in your team can be granted access to all necessary assets in just a few clicks.
Filecamp offers a free 30-day trial. Plans start at $29/month, and special deals are available for businesses affected by the COVID-19 pandemic.
Get Filecamp: https://filecamp.com/lp/remote-working/
Google Trends for recognizing trending topics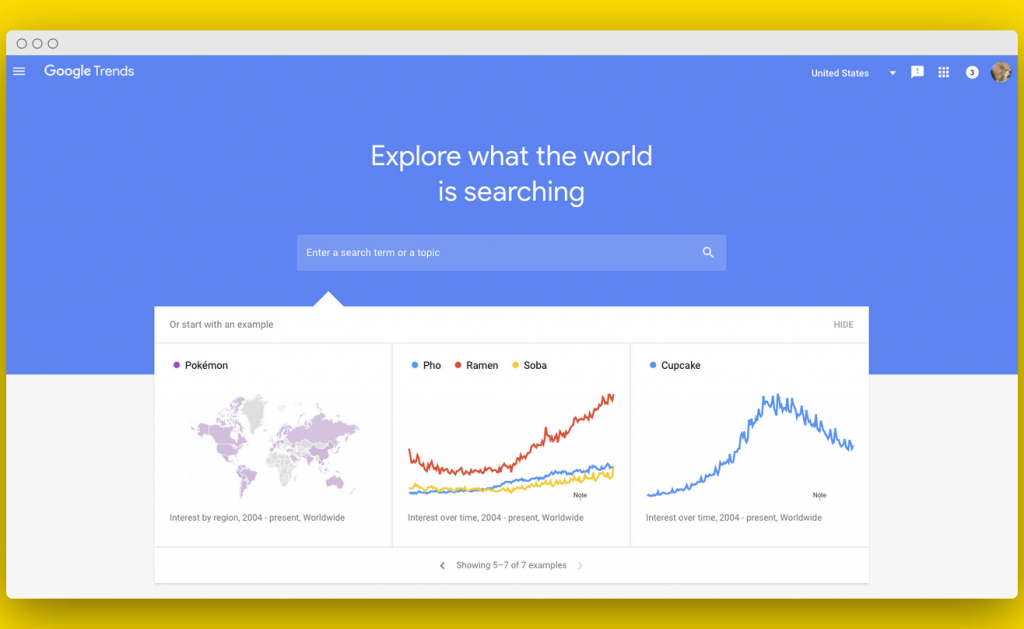 Staying up-to-date with the latest news and "answering what people ask" is crucial on social media. But recognizing trends and staying in the loop can be difficult, especially if you have a complex social media strategy and many objectives to hit.
Google Trends can take a lot of work off your shoulders. The tool offers a free in-depth analysis of what's trending on Google. This may give you a general overview of what's "clickable" right now but could also result in some interesting ideas for creative posts. What's more, you can filter results by geographic area or topic. You are also able to check back on the history of search results later, if needed.
Google Trends is completely free of charge.
Get Google Trends: https://trends.google.com/trends/
Tap Bio for boosting your IG bio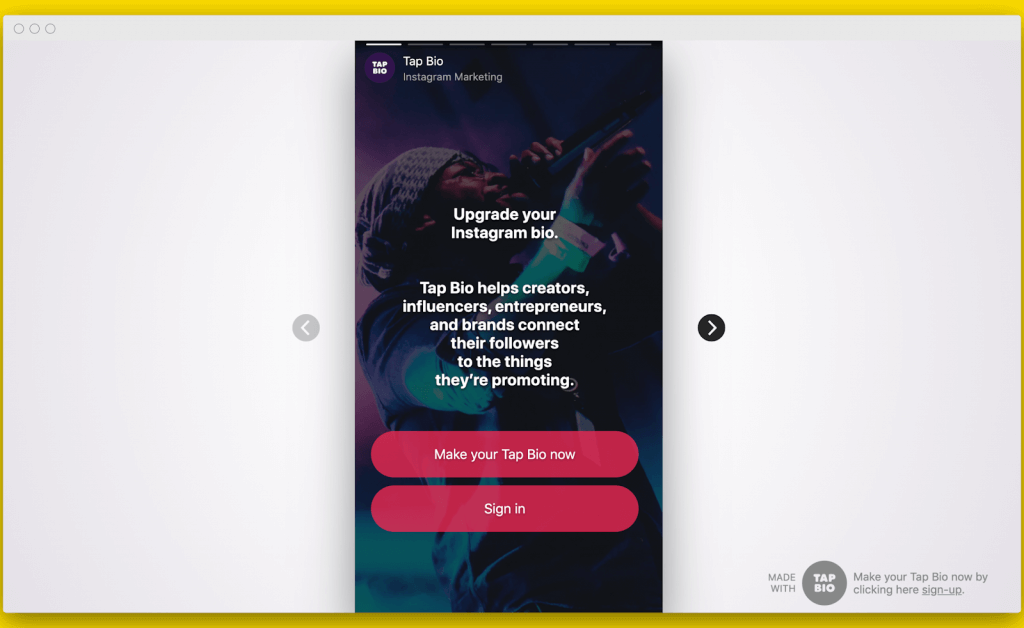 Instagram is a powerful social media platform, but it has a few disadvantages. One of them is the fact that you can only place a single link in your bio. If you update your offer on a regular basis, you probably have to replace this link quite often. It's tedious, isn't it?
Tap.bio is a tool for creating customized mini-landing pages that you can use for sharing all of the sites you want to.
The free version allows you to create a fully personalized landing page with one additional card and links of your choice.
Get Tap.Bio: https://tap.bio/
Moosend for sending email campaigns that matter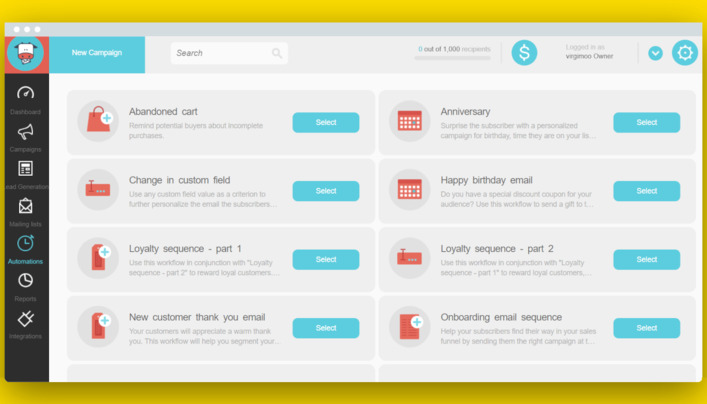 Reaching the click-through rate of your dreams isn't easy. Moosend is an email marketing and marketing automation platform that will help you achieve your goals by working smart, not hard.
Moosend allows users to create marketing automation workflows by selecting triggers that make sense for your target audience. Companies can kick-start their email marketing campaign by creating a template with the help of the Drag-and-Drop editor or use one of the ready-made templates.
This powerful yet intuitive platform allows a short learning curve and supports all the marketing automation tools you'll ever need. From identifying revenue sources to helping you lose guesstimates with reports, and integrations to last for days.
Moosend offers a free forever plan that supports up to 1,000 subscribers and includes more than the majority of features. The platform's prices start at $8/month, billed annually.
Get Moosend: https://moosend.com/
4. Content creation
Fotojet for designing simple graphics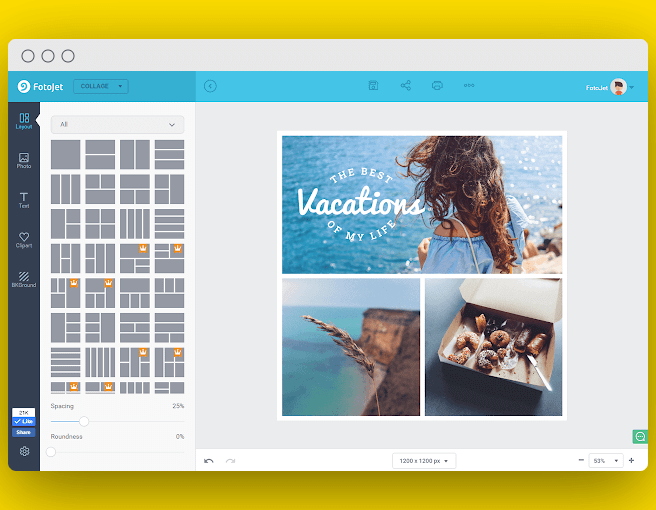 Creating graphics doesn't have to be costly or time-consuming. While everyone seems to know Canva (which is undoubtedly a great tool for graphic design), there are more tools that work in a similar way.
One of them is Fotojet, which offers many appealing templates and elements to use for your graphics and allows for quick photo editing. Since it's an online app, you don't have to install any extra software to make the most of it. Simply open it in your browser and start creating graphics or collages from scratch.
The outbreak may be a slower time for many, so now is a great time to use such tools for refreshing your cover photos and creatives across social media platforms.
Get Fotojet: https://www.fotojet.com/
Splice for creating videos on the spot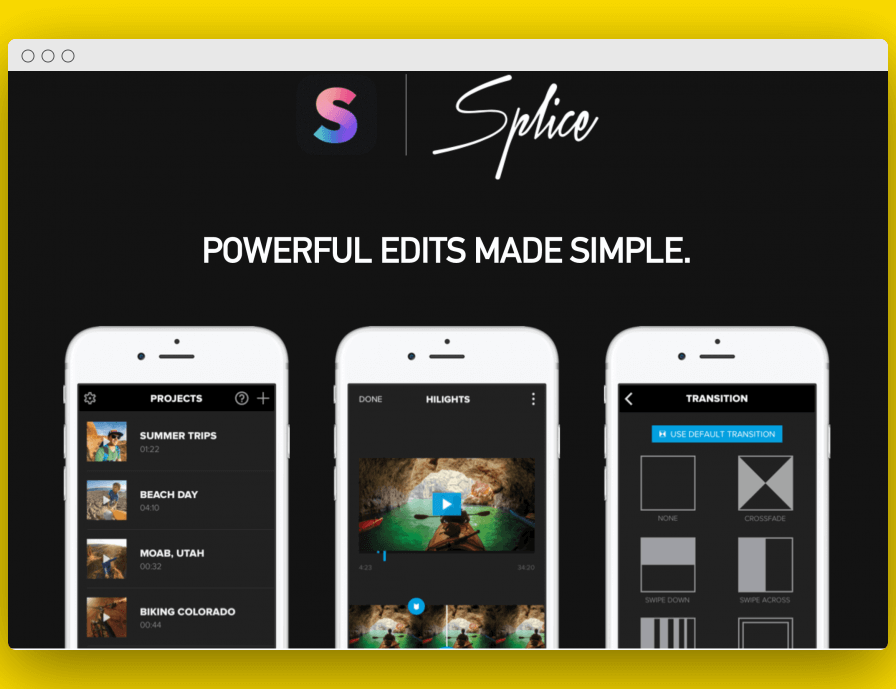 Many marketers avoid using videos in their strategies, as they think that creating even a single clip takes a lot of time. It doesn't have to, especially if you only need a simple video or animation.
Splice is a simple video editor for mobile devices. You can create your videos quickly by using available templates, adding music or sound effects, and adjusting transitions. It's a great, lightweight tool both for editing existing videos and creating new videos from your photos.
And it's available for free!
Get the Splice app: https://apps.apple.com/us/app/splice-video-editor-maker/id409838725
StoryArt for inspiring Instagram Stories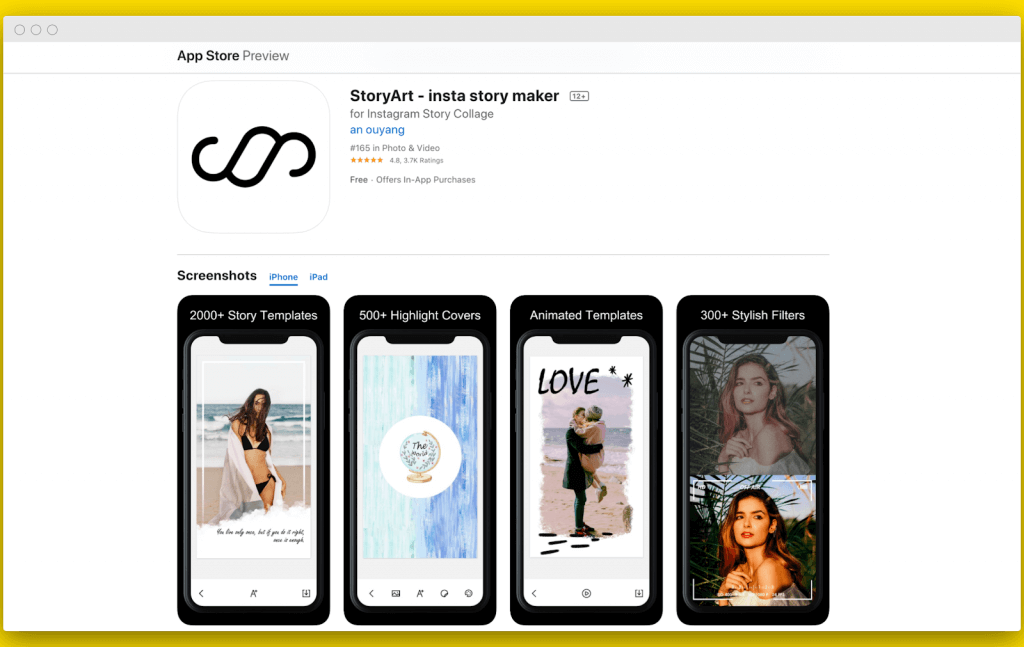 Instagram Stories rock the world and can drive crazy engagement if you're reaching the right audience. However, many social media managers still mostly focus on creating Instagram posts, whilst somewhat neglecting IG Stories.
Luckily there are tools that make creating Instagram Stories easy – and fun. StoryArt is one of those apps that should be part of each and every marketing toolbox. With more than 2,000 story templates (including animated ones) and over 500 highlight covers, you can create really appealing sets of Stories in no time.
StoryArt is a free mobile app, but it offers some premium templates if you want to do more with your content.
AllTheFreeStock for free assets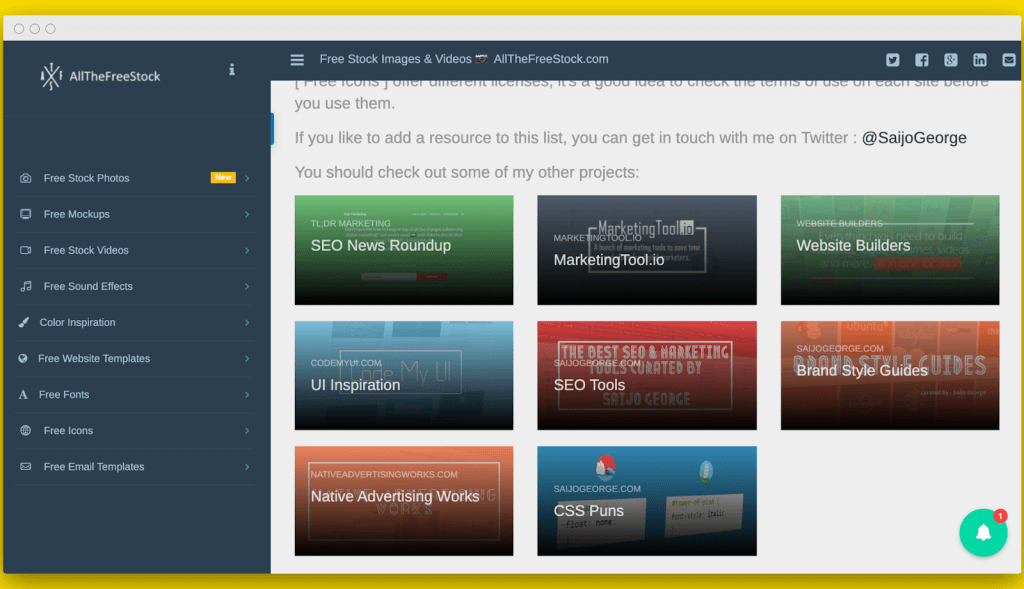 The best things in life are free, aren't they? And free images can help you refresh your social media communication.
Take a look at AllTheFreeStock: you can access free stock photos, mockups, sound effects, fonts, and icon templates, then use them for your marketing creatives. All of the assets on the site are free to use in commercial content since they're all listed under the CC0 license.
Pricing: $0, forever!
Get AllTheFreeStock: https://allthefreestock.com/
5. Finding inspiration
ReallyGoodEmails for creative copy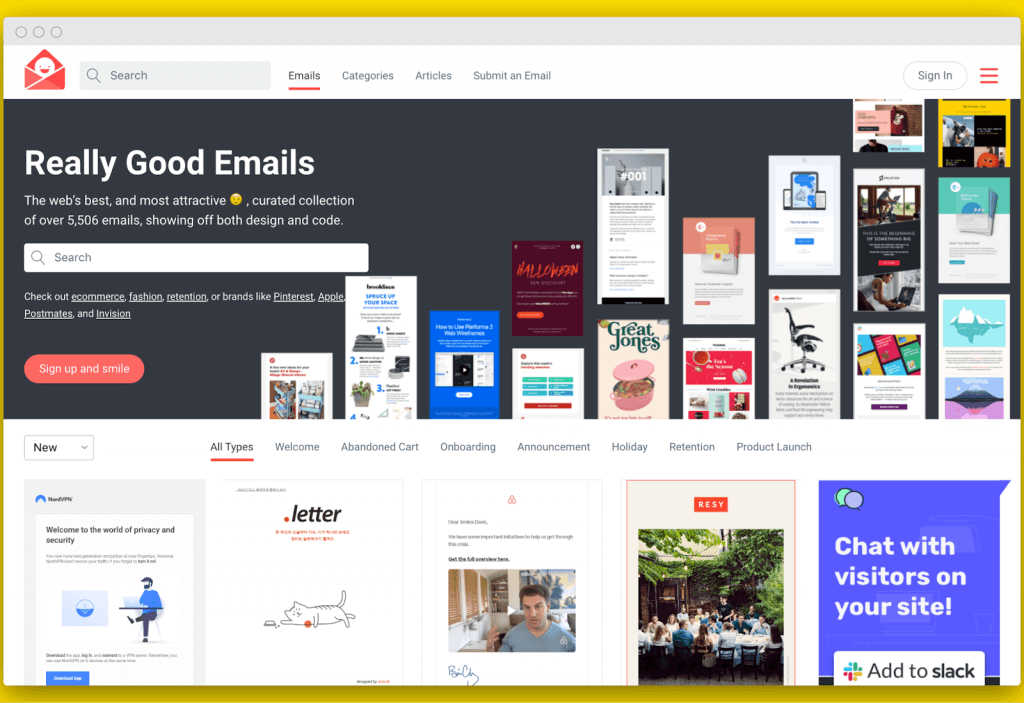 If you're not into email marketing, you may think that this recommendation is a bit off point. However, ReallyGoodEmails provides many interesting ideas that you can use for social media creatives, website content or – obviously – e-mails.
Various categories deliver ideas and inspirations sourced from real successful newsletters from global companies. More than 5,500 (and counting) examples are waiting for you to be discovered. E-mails come both from big brands and e-commerce giants as well as from small and niche businesses, so brands of all shapes and sizes will find something interesting here.
Access ReallyGoodEmails: http://reallygoodemails.com/
Google Primer for short marketing lessons on mobile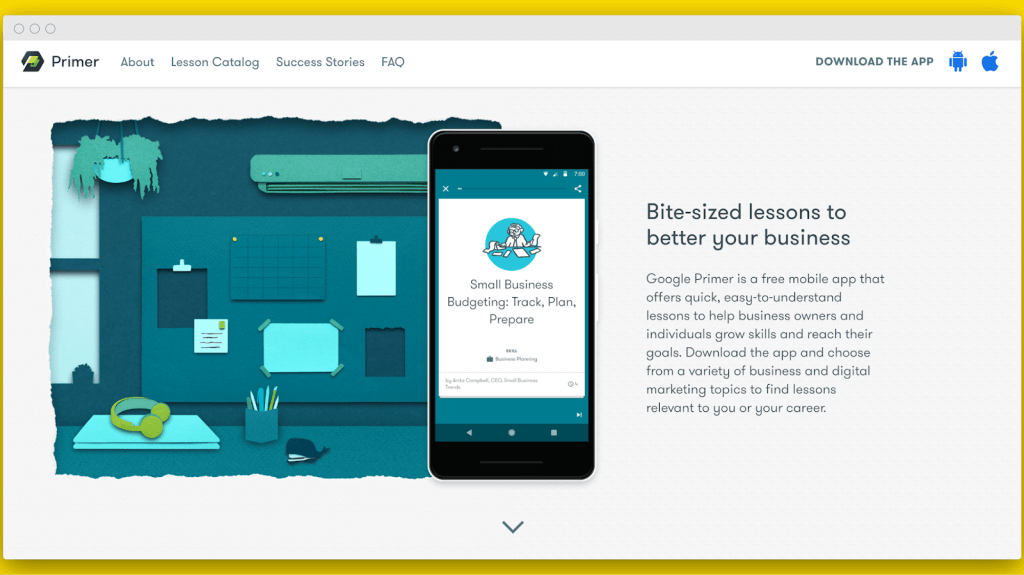 Not everyone has the time to familiarize themselves with emerging marketing trends and new strategies on a daily basis – we feel you. However, staying updated with social media knowledge and caring about self-development is crucial if you want to be successful.
Google Primer is a light mobile app delivering short, interactive marketing lessons that have been prepared by professionals. Each lesson only takes 5-10 minutes and delivers knowledge, examples, and exercises in a friendly, comprehensive form. You can learn about brand and identity, marketing and measurement, or business and operations.
Google Primer is a free mobile app from Google.
Get Google Primer: https://www.yourprimer.com/en/
Wrap up
There you have it: 21 free or affordable tools that can help you improve your internal workflows and make executing effective marketing campaigns just a little bit easier. While this may be a bit of a slower time for businesses, it's best to spend it being proactive. Take this time to test as many solutions as possible and be prepared for when things go back into full swing. Good luck!