And so this is Christmas. Decorations begin to emerge from the basements, reindeers and Santas appear on every corner, blankets become an integral part of each couch, and socks are hung over chimneys. The festive atmosphere begins to spread, and advent calendars make the waiting for the holidays sweeter and easier to handle. But wait…
It's not even nearly December yet. Nevertheless, we start to feel the holiday spirit because of the ads running in the media. They whisper in our ears that we should take care of loved ones – and what can prove that love better than a perfect present?
The best campaigns are based on making a complex promotion using many channels to hit the sweet spot. Some companies are masters of Holiday advertising, not only nailing the visual side but also boosting sales.
Without further introduction, let's dive into the three success stories that raised eCommerce holiday campaigns' standards forever.
All eyes (and money) on eCommerce Holiday commercials
No wonder that Holiday commercials are often the biggest campaigns of the whole year. Seasonal advertisements are keen on telling touching stories that bring us together. Retailers have become known for signaling the start of the festive shopping season by launching their winter commercials centered around the gift of giving.
Such campaigns are planned in advance and start to be shown timidly from the beginning of November, if not earlier. According to data gathered by Google Trends over the last 5 years:
Interest in Holiday topics starts to rise from the end of October and reaches its peak between the 18th and 28th of December.
So a properly scheduled campaign lasts much longer than just the Holidays themselves, taking time to make an impression on customers.
A commercial that surpasses the Holidays
Many of us wait for Harrods to sparkle with millions of shining lights. We're looking forward to drinking marshmallow hot chocolates in cafes and "All I want for Christmas is you" to be played on the radio. But there's one more thing that is said to be an official sign of the Holiday season – the release of the John Lewis Christmas advertisement, which is an event that you're probably familiar with if you're from the UK.
Truly great eCommerce holiday ads are remembered even after Christmas has passed.
The John Lewis shopping center range is widely known for its touching Holiday commercials, which are commonly regarded as determining the annual festive season's start.
Although it's been 6 years since their Monty the Penguin ad was released, it's still often the talk of marketers and basically every Brit. It was highly successful and brought about many benefits to the brand that we'll explain later on.
What's so special about this ad?
John Lewis doesn't simply launch a campaign – they build it around a complex strategy so that the audience stays tuned in long before (and after) the release of that particular eCommerce holiday ad. They use social media channels to maximize their final video exposure and make the most of self-propelled buzz marketing.
When it came to their Monty the Penguin campaign, John Lewis used Twitter to maintain short discussions before the ad saw the light of day and sent out packages with a sneak-peek of the campaign's penguin theme to influencers. Also, they made great use of the power of hashtags with their own #montythepenguin, which appeared during the whole campaign.
To show how much buzz it generated, let's say that this exact phrase was used in 9.2 million Instagram posts and over 178,000 tweets. What's more, within 90 minutes of the commercial's premiere, that official hashtag was already the number one trend in the United Kingdom. As we all know, fine feathers make fine birds, so a comment's tone does matter. According to the same source, there was an average of 3.5 positive tweets for every negative post, proving the dominance of good impressions.
Incredibly confused about #montythepenguin that the postman just delivered?! 🐧 pic.twitter.com/LYqKBqqT2A

— Niomi Smart (@niomismart) November 5, 2014
There was also a teaser on Channel 4, where the final advert was about to appear.
John Lewis announced on their own Twitter account the premiere of the advertisement (set on November 6th, 2014), recalling at the same time their previous videos. A link to the ad starring Monty the Penguin appeared later on YouTube, Google+ and Facebook to maximize its reach. Official profiles and the John Lewis website were adjusted to match the campaign's theme, so in the background, we could see our brand heroes – two cute little penguins – holding flippers and giving each other a look full of love.
Here you can see an example sneak-peek of the final sneak=peak, which was smoothly included in their post about the upcoming commercial.
Tomorrow morning we will be revealing our Christmas ad right here on twitter – just keep following us! pic.twitter.com/redylahqtw

— jlandpartners (@jlandpartners) November 5, 2014
Just two hours after the video was launched, it received a whopping number of 11,363 Twitter mentions. Thanks to a collaboration with Tom Odell, who recorded a song for their campaign, John Lewis was also able to teach his fan base and spread the word to an even wider audience.
Monty the Penguin was quickly elevated to the status of brand hero and started a line of merchandise. The products, ranging from mascots to PJs, sold like hotcakes. A penguin toy was so sought-after that although it cost £95, it was sold out and later traded on eBay for the jaw-dropping price of £500. The demand for products with the penguin theme skyrocketed since the ad was launched, reflected on other websites. On a promotion code browser, for example, searches for such toys increased by 1,400%.
Such a complex campaign was possible thanks to the budget, which could cover all necessary actions. John Lewis is a big spender when it comes to marketing, but that's an investment based on analyzing their seasonal income.
The ads helped boost sales by 6.9% for the 2013 Holidays, so the following year the whole marketing budget for the festive season was raised to a total of £7 million.
The campaign results moved beyond the promotion of the retail store only, becoming engaged in building awareness of social responsibility. Some other brands have tried to grow their reach on the back of John Lewis' superhero's popularity.
The Sea Life Aquarium London decided to improve living conditions for their Gentoo penguins, for example. John Lewis was even rewarded by the Animal Rights group Peta with the Compassionate Marketing Award for using computer-generated imagery of a penguin instead of a real animal.
Above, you can watch their Monty the penguin ad, but before you press the play button, better arm yourself with a tissue (or maybe a whole box). And if you already have it by your side, here you can watch the first 7 ohn Lewis ads plus the last one, and oh boy, were they brilliant too.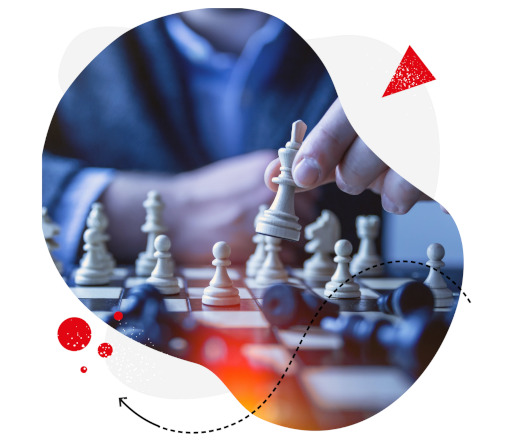 Leading companies automate social media
Try NapoleonCat's easy-to-use automation tools.
Try NapoleonCat free for 14 days. No credit card required.
A ticket to the winter wonderland
Winter of 2016 was mostly dominated by a short movie launched by H&M. Although the Holidays are the time of year when people statistically spend the most on buying presents, commercials during this period aren't always just about selling products. The Holiday season is a feeling. It's about being with your loved ones and sharing that inner warmth when it's freezing cold outside. "Come together" has it all, so no wonder it was hailed the most artistic vision of the season.
Instead of a regular commercial, it is a heart-warming tale told in the "Darjeeling Limited" director's exceptional style. Wes Anderson brought to life the story of an eclectic group of strangers traveling home for the Holidays. Their train is way-laid by a winter storm, so the conductor creates a space blooming with flashing lights to capture the holiday spirit. A collectiveness and the idea of being together lays at the heart of this short movie, flourishing with Anderson's penchant for '60s French pop culture and exceptional color palettes.
What's so special about this ad?
At first glance, what can be noticed are eye-catching aesthetics, which are a crucial facet in the fashion industry. This commercial perfectly balances Anderson's style and the marketing goals of the H&M brand. Product placement is subtle but plays an important part in the story, as the visuals are like a trademark of the director. The whole picture is completed with an iconic John Lennon song, "Happy Xmas (War is Over)".
So I've never seen a Wes Anderson film but I just watched his H&M commercial and I wanna watch all his films now. I love the cinematography.

— Christian/Kris Dobbins 🏳️‍🌈 (@C_Dobbins) November 28, 2016
H&M also worked with one of Wes Anderson's flagship actors, Adrien Brody, which was a great surprise for both his fans and cinema geeks alike.
My new favourite Christmas ad of the year, because let's face it… Adrien Brody.https://t.co/NJE1UYL2EM

— Chloe Dungate (@ScarfDemon) November 28, 2016
The commercial's visuals match the design of a special website that was launched to complete the experience after watching the short film. Clients could make a purchase and steal the look of the characters who starred in the ad. Although the website it's no longer available, here is a sneak-peek of its home page.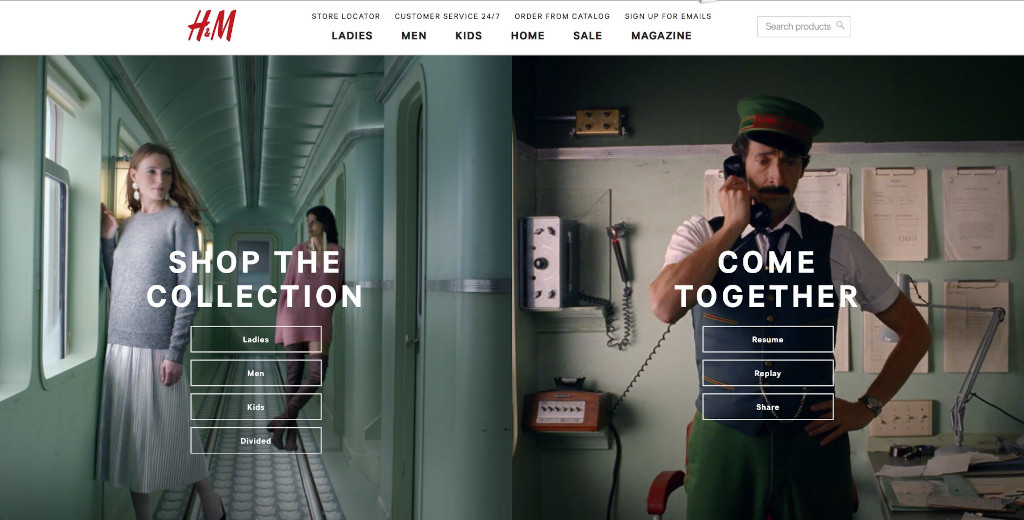 These flat lays are a common type of picture for H&M's Instagram posts. The photos on their website reflected the campaign's style, blending Anderson's aesthetics with the brand's usual publication style.
Some elements seem to be taken directly from stills of the commercial to spice it up: the map and magnifying glass create a consistent image while adding a cozy, vintage vibe. This mix results in a perfectly smooth, shaken, not stirred cocktail of aesthetic visuals, which leverage sales rate besides an artistic touch.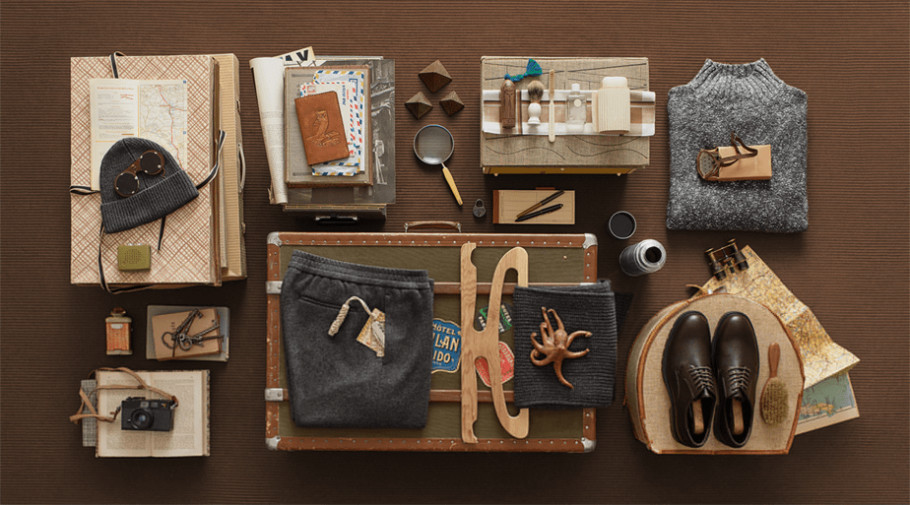 Getting to the numbers: a campaign summary shows that the "Come Together" film reached over 860M people online and received over 19M YouTube views. The video post reached 62.6M viewers across Facebook, Instagram, and Twitter. The campaign's Share of Voice increased by 9% compared to the previous year and helped raise the H&M group's sales by 6%.
When it comes to strategy, the campaign focused mainly on social media and was activated simultaneously across 65 markets to generate global interest around the commercial. H&M also created a #ComeTogether hashtag to fuel the conversation around the advert.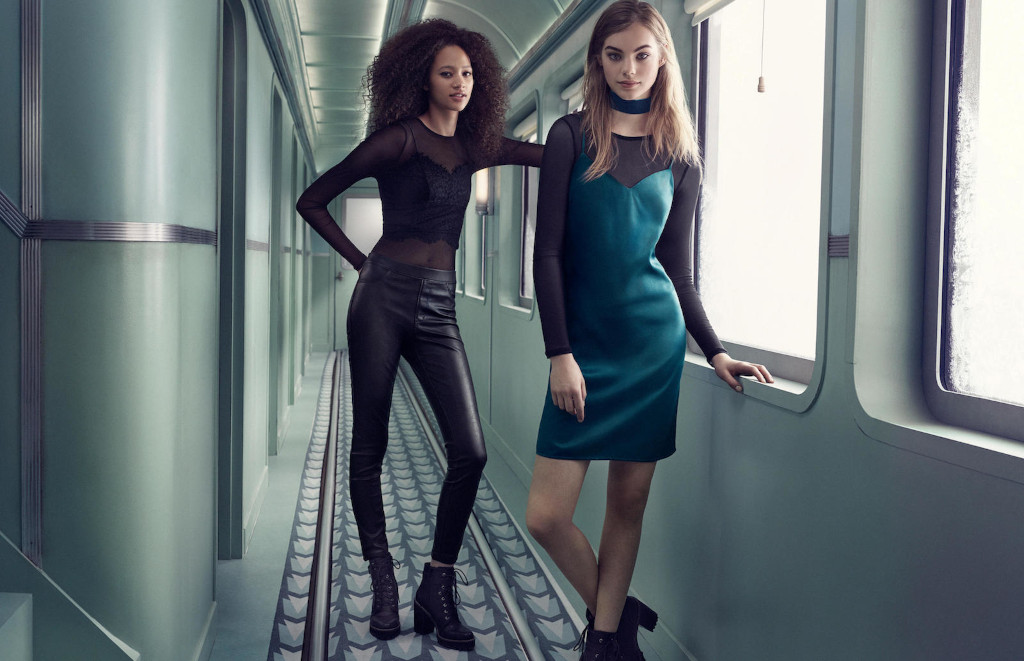 Like all of Wes Anderson's work, H&M's "Come together" takes us to another dimension. The ad is visually pleasing and as cozy as the softest blanket, and every item matches one another to create a visual masterpiece.
A tale too good to be true
You didn't think that we forgot about the real gem of eCommerce Holiday marketing, did you? Obviously, we're talking about Sainsbury's 2014 commercial (that year was exceptional for the marketing industry). No wonder that we still recall this ad, as PR specialists have gone even beyond the extra mile with this video. They presented high-quality, valuable, and heartwarming content that shouldn't be forgotten.
The commercial "Christmas 1914" was created in cooperation with British soldiers as a tribute to those who fought in the First World War. Instead of making up a tear-jerking tale, Sainsbury's turned back time and used a true story from the war. So the following question is probably unnecessary, yet we will still ask it to take a closer look at the details.
What's so special about this ad?
Firstly, the story behind it reflects historical events that have educational worth and share valuable principles, such as the importance of humanity and peace. Sainsbury's faced a challenging task, as their budget was lower than in previous years. The 2014 ad was created to celebrate the 20-year relationship of the retailer with The Royal British Legion.
Sainsbury's concentrated their actions on TV and social media, starting from November 16th and finishing on Christmas Eve. But before that, starting from the end of October, the supermarket launched merch offering products with the theme of the Poppy flower, and all profits were later donated to the Legion.
Besides their "Christmas is for sharing" ad, the supermarket created a behind-the-scenes video presented a few days after the official commercial.
The ad was broadcast on November 12th, 2014, and at the same time, a "Behind the scenes" photo series appeared on Sainsbury's Instagram profile. The supermarket created a line of vintage-looking chocolate bars resembling the one from the ad.
They sold 5,000 of the chocolate bars per hour for £1 each, 50p of which was donated to support the Legion. Chocolate bars were also sent to influencers and journalists to make the campaign go viral and gain organic traffic. Sainsbury's created the hashtag #christmasisforsharing to engage customers in their campaign and encourage others to shop their limited chocolate edition.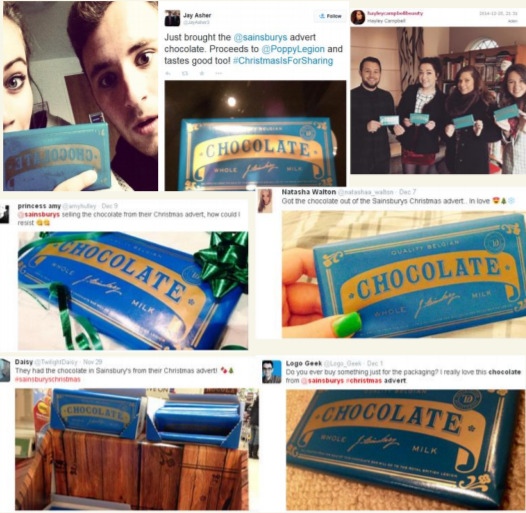 Although the supermarket focused mainly on the TV campaign, they also published 6 posts on their official Twitter account and 5 different types of Facebook posts to drive more traffic to the ad. Furthermore, the ad was presented on YouTube Ads in a shorter version that redirected to the full "Behind the scenes" video, and the commercial also appeared in cinemas.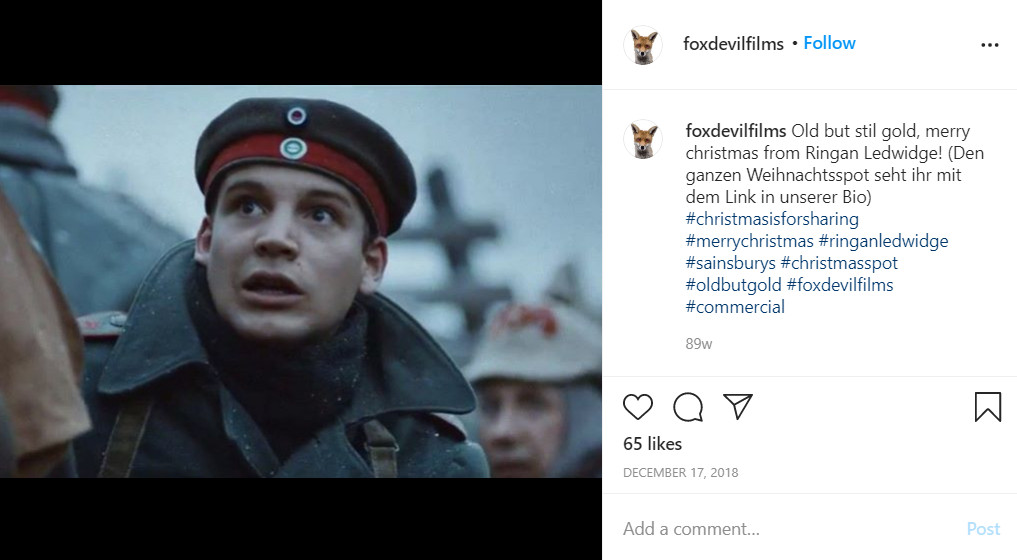 The campaign turned out to be a success, at least according to the numbers:
402,000 shares on Facebook with a reach of 20.9 million
38,300 mentions of the #christmasisforsharing hashtag on Twitter with a reach of 93.1 million
The most-watched ad on YouTube in 2014 with 16.9 million organic views
The extra "Behind the scenes story" content achieved more views than the main TV ads for both Tesco (903,000) and Lidl (1 million). The complex marketing strategy raised customer transactions by 22% compared to 2013, reaching 29.5 million, putting Sainsbury's at the number two position in the UK grocery sector for the first time since 2003. Here you can read the whole report about Sainsbury's campaign to see how they made the most of their budget.
How NapoleonCat can support eCommerce Holiday campaigns on social media
Thanks to NapoleonCat's Social Media Publisher, e-commerce stores can improve the process of planning and running their social media campaigns. There are a few particular features that can come especially in handy.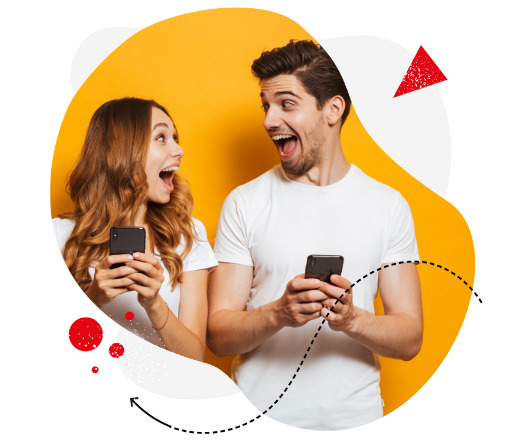 Social Media Tool Loved By Customers
Waste no time and try NapoleonCat with no commitment:
Try NapoleonCat free for 14 days. No credit card required.
Cross-platform publishing
Many e-commerce brands are actually present on various social media platforms, even with a few profiles each. Managing content calendars for all of them manually can be nothing but tiring. NapoleonCat enables cross-post publishing so that you can steer your social media management from a common dashboard.
Post adjustment
It's possible to adjust posts to the specific requirements of each social media platform. What do we mean by that? With NapoleonCat, you're able to customize content to each social media platform's unique features, such as tagging users in Instagram content and adding links to Tweets or Facebook posts.
Internal cooperation made easy
Streamlining internal processes and collaboration has been made easier with NapoleonCat. Along with your team, no matter where you are, you can comment on content, get feedback, apply changes, or send it for client approval. Small issues can be resolved in seconds; larger issues can be discussed in one place, and, more importantly, everyone will be on the same page.
Planning in advance
It's difficult to predict exactly what might happen in November or December yet, but creativity should never stop. By drafting some posts that you have just come up with an idea for and scheduling those that need to go live, no matter what, you can plan your eCommerce holiday campaign in advance. You can then focus on customer service or media monitoring instead of looking for some inspiration for posts to publish.
Over to you
Ho, ho, ho! We hope that you feel inspired for your next eCommerce holiday campaign and ready to rumble with your social media management during what will probably be a turbulent time. Ensure that you adjust your content calendar and get an idea (or two) from the examples we have mentioned. Let's make your content Christmassy enough to win the hearts of your customers.