Black Friday and Cyber Monday are just around the corner, Christmas will be here in a flash, and sooner than you expect, we'll be celebrating the New Year. 2021 is inevitably coming to an end, and if you're a marketer, this also means that your yearly budget is probably running low. Really low.
But even at this time of the year – with your depleted budget – you can scrape together the maximum resources and get your team a tool that will facilitate daily tasks and help you grow sales before the end of the year (and onwards).
Here are the best 2021 Black Friday and Cyber Monday software deals for digital marketers:
Social media tools
NapoleonCat
NapoleonCat is a social media management tool for medium-sized and small businesses. It supports all major social media platforms: Facebook, Instagram, LinkedIn, Twitter, Messenger, YouTube, and even Google My Business.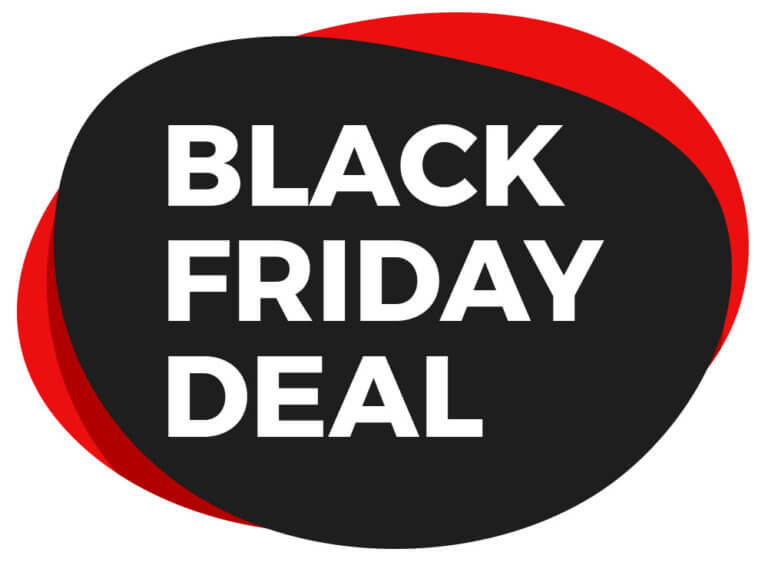 This Black Friday: get 50% OFF NapoleonCat!
Grab our special Black Friday deal and get access to all social media management features for less than you could have ever expected.
Get it now
Pay between the 26th and 30th of November 2021. Two weeks of free trial included, no credit card required.
It will help you with:
Social media moderation – you can reply to comments, messages, and other interactions from different profiles and platforms using a single dashboard. Bonus! Facebook and Instagram Ads comments are included!
Social media automation – you can create if-then rules that will handle generic questions and deal with spam on Facebook and Instagram.
Content Scheduling – craft a post just once and publish it simultaneously on various profiles at your preferred time. 
Analysis and Reporting – track and analyze your social media performance and send automated reports to selected stakeholders.
Grab your deal: Get 50% off the annual plan. No promo code is needed; just register via the dedicated link between the 17th and the 30th of November.
GroupBoss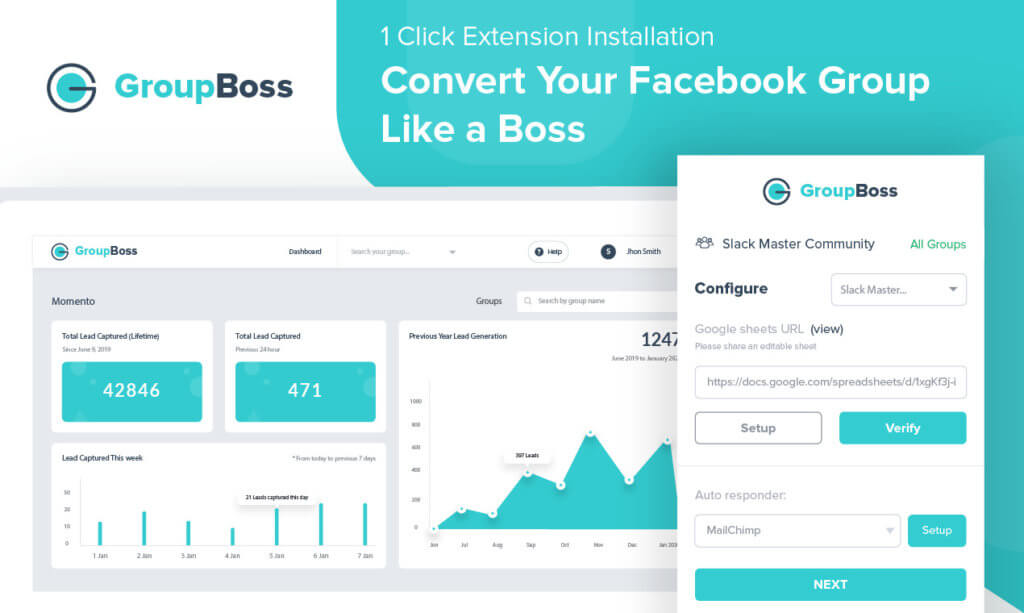 GroupBoss is a Facebook group automation software for admins who wish to generate leads from their groups on autopilot. With GroupBoss, you can collect new group members' answers to the entry questions and automatically transfer them to an email autoresponder like MailChimp or ConvertKit.
This Cyber Monday, GroupBoss offers a 25% discount on all their pricing plans. Use the "MONDAY25" promo code to redeem the offer.
Email marketing tools
GetResponse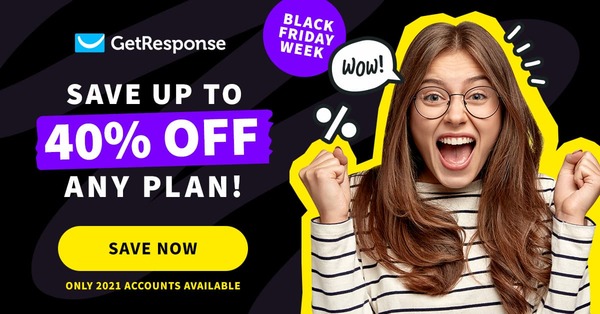 This is a powerful tool that allows you not only to send emails but also to create web pages and automate marketing activities. With GetResonse, you can grow your audience, engage with customers, sell your knowledge, and boost sales.
This Black Friday, you can save up to 40% off any plan! The deal is available only to the first 2021 accounts – first come, first served.
Most importantly, the Black Friday offer applies to both new and existing customers. Register between the 23rd of November and the 1st of December 2021.
Omnisend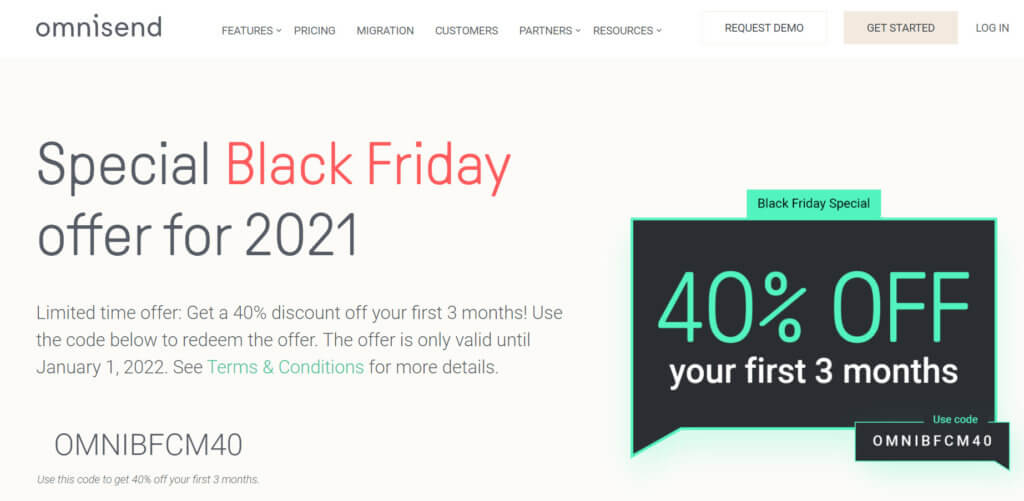 Omnisend makes your marketing more efficient, effective, and relevant to your brand and your customers. It's a comprehensive omnichannel marketing platform with tools and features that center around making marketing automation simple.
Omnisend boasts robust email, SMS, and social media marketing capabilities, along with customer intelligence tools, smart segmentation, and seamless integration with anything from Amazon to Shopify.
This Black Friday 2021, Omnisend is offering a 40% discount for the first 3 months! Use the "OMNIBFCM40" promo code to redeem the offer. It's a limited time offer, and the code is valid until the 1st of January 2022.
SendX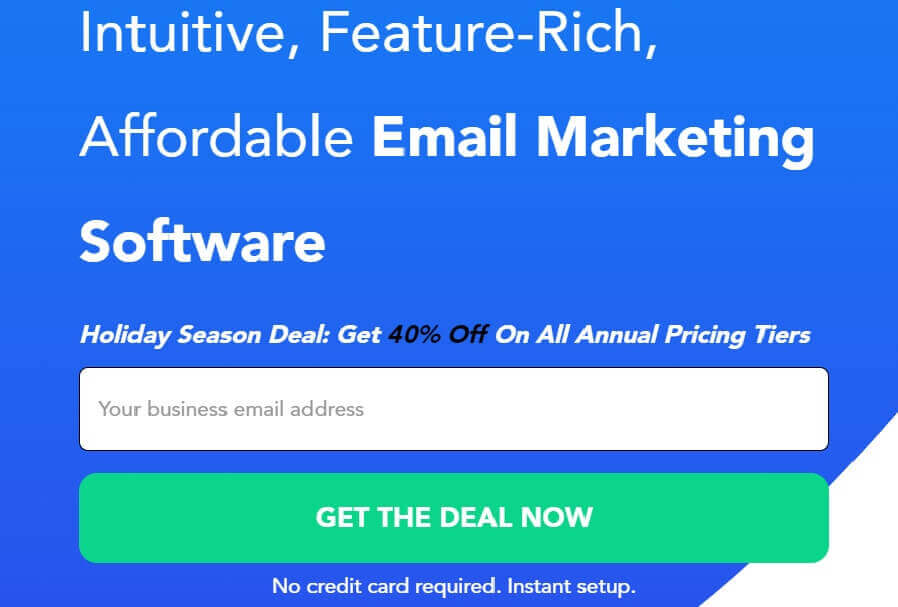 SendX is an intuitive and affordable email marketing software for marketers and business owners. It provides unlimited email sends with every plan, powerful automation capabilities, 24/7 live customer support, and best of breed email deliverability.
SendX is offering a superb Black Friday deal. Get 40% or 50% off all annual plans. The deal is valid until the 29th of November 2021.
EasySendy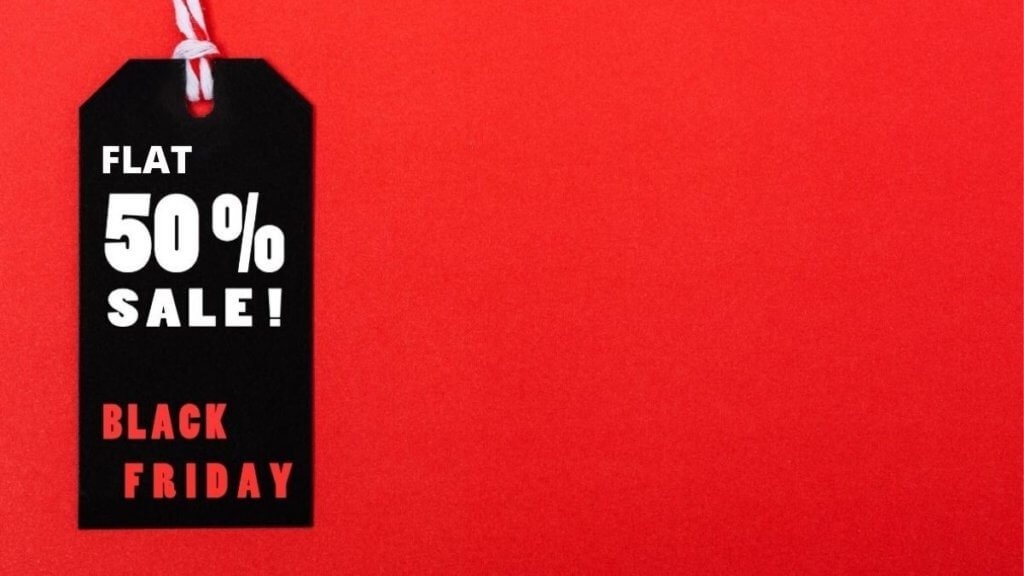 EasySendy is one of the best email marketing platforms for online creators like bloggers, podcasters, business coaches, or freelancers. It allows you to launch engaging email campaigns and personalize messages.
In order to grow your mailing list and email engagement, you can create web pop forms, build custom subscriber pages, edit email templates with a flexible drag and drop editor, and segment subscribers.
This Black Friday and Cyber Monday, you can get 50% off the annual plan of EasySendy. Register between the 1st and the 30th of November using the "BLACKFRIDAY2021" promo code.
Newoldstamp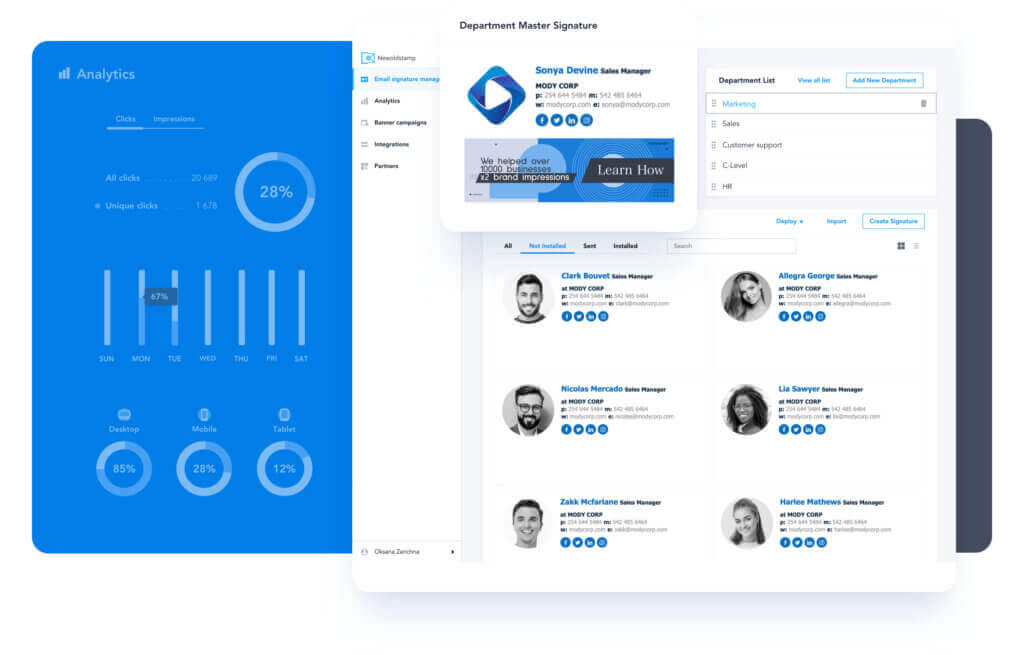 Newoldstamp is a top-notch email signature generator that lets you seamlessly create, manage, and distribute email signatures across your whole company.
The software helps to turn business correspondence into an effective marketing channel; it allows you to drive additional traffic to your website, upsell products and announce events by including clickable links, beautiful banners with CTAs, and interactive buttons in your business communication.
Newoldstamp's Black Friday deal is 30% off on as many as 25 signature packages. Bonus! The discount recurs on all future payments. Use the code "BF2021NOS" to redeem the offer between the 26th and the 30th of November 2021.
SEO tools
SE Ranking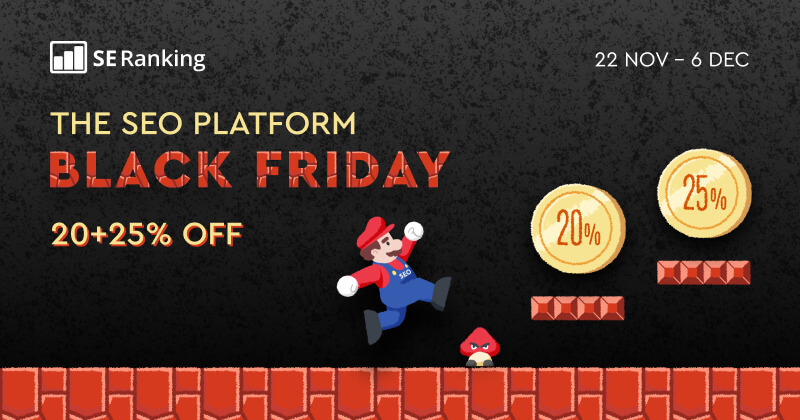 SE Ranking is an all-in-one SEO software that helps you manage all your SEO activities such as website audit, competitor analysis, keyword research, and more. With SE Ranking, you can automatically generate professional reports that are guaranteed to satisfy even the most demanding clients.
Grab the Black Friday offer: get 25% off any annual subscription plan on top of the default 20% discount on the SEO platform. Enter the "BLACKFRIDAY2021" promo code at checkout before the 6th of December.
Plerdy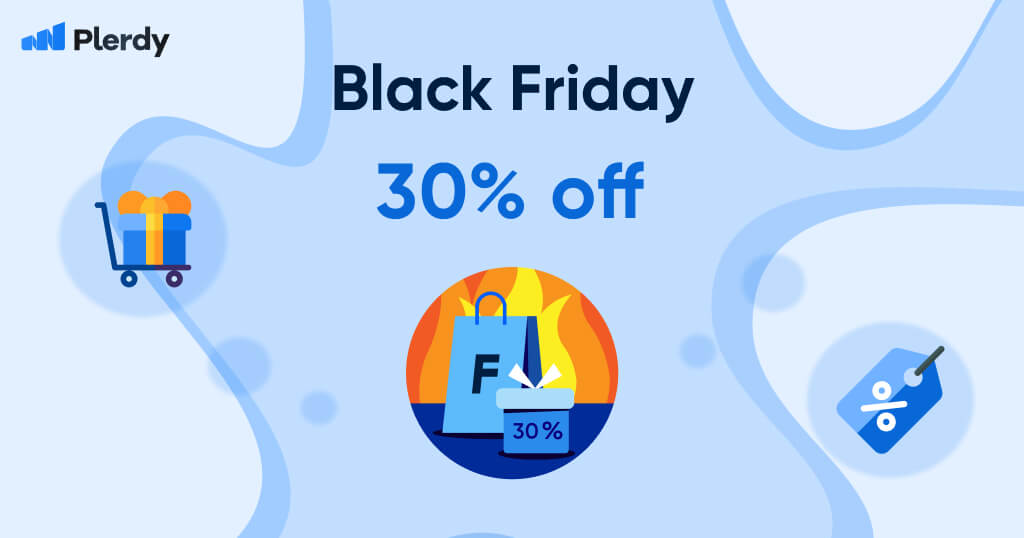 Plerdy is a conversion rate optimization (CRO) and SEO platform for SEO specialists, marketers, UX experts, and website owners. With Plerdy, you can track, analyze, and convert visitors into buyers.
The platform offers a broad range of SEO tools: heatmaps, event tracking, conversion funnel, and more.
This Black Friday, you can get 30% off the annual subscription to all Plerdy's tools. Use the "BlackFriday-2021" coupon to redeem the offer. The deal is valid until the 6th of December 2021.
Sitechecker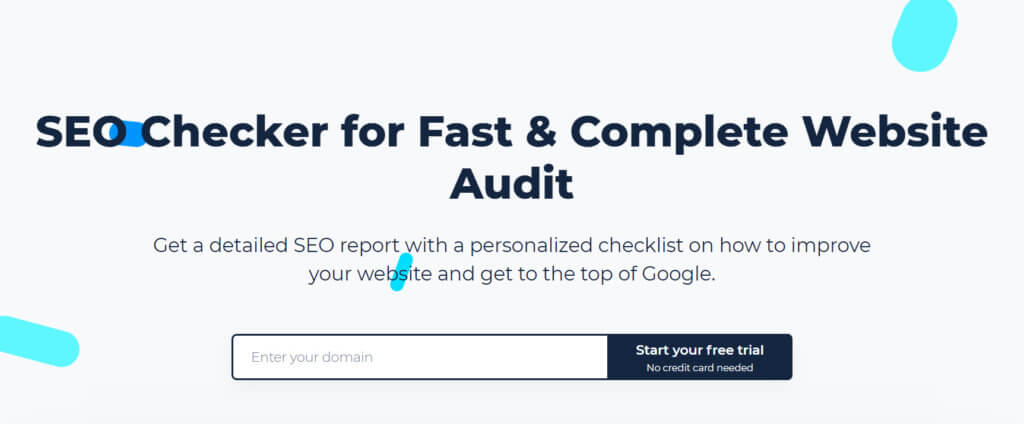 Sitechecker is a simple, all-in-one SEO platform. Its key features include a website audit, website monitoring, a keyword rank tracker, and more. With Sitechecker, you can generate white label SEO reports.
Use the "blackfriday2021" promo code to get a 20% discount for your first monthly or annual subscription. The discount code will be valid until the end of the year.
Sales tools
NetHunt CRM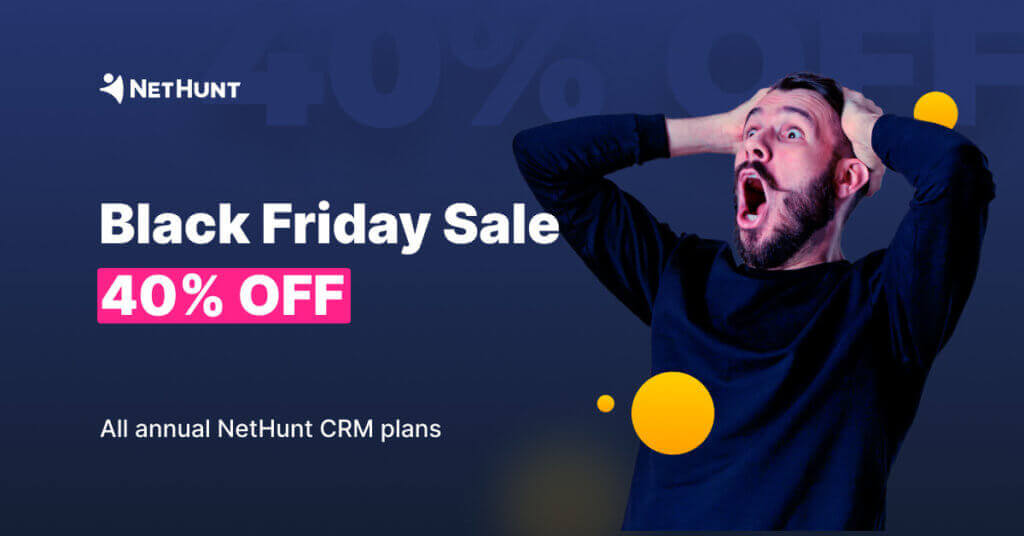 NetHunt CRM is an automation tool for sales and marketing teams; it's integrated with Gmail and LinkedIn. With NetHunt, you can automate the entire customer journey from lead capturing to report generation.
Using their sales pipeline, you can track the progress of your sales. NetHunt offers various kinds of actionable reports: sales forecasts, lead source or sales goal reports, and more.
NetHunt's Black Friday deal is 40% off the annual plan for a first-time purchase. Claim the discount between the 26th and the 29th of November using the dedicated link.
Simvoly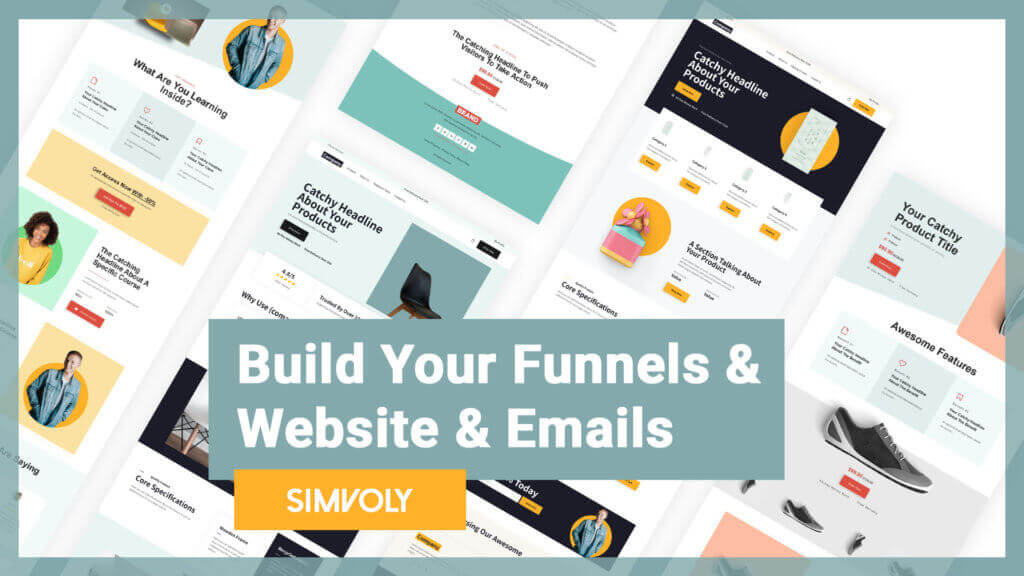 Simvoly is an all-in-one platform to build your website, funnel, and eCommerce store and, as an effect, grow your business online. If you build websites for customers, Simvoly is the only 100% white-label platform.
Simovly's Black Friday deal: get a 60% discount on all plans for the first 6 months. Valid until the end of November.
SalesHandy

Saleshandy is a sales engagement software that helps sales teams scale email outreach campaigns. It allows you to schedule and send emails to your leads. You can also personalize your email campaigns using merge tags and automate follow-ups based on the engagement rates from the previous email.
This Black Friday, you can get up to 60% off on all Saleshandy's annual plans. Use the "ENTBFCM2021" promo code before the 1st of December.
Customer service tools
HelpCrunch

HelpCrunch offers a bunch of customer service features such as a shared inbox for all customer messages and a knowledge base for customer self-service. All contacts are stored in a CRM system, and you can send them manual emails or set up special triggers to automatically send emails based on customer behavior.
This Black Friday, you can purchase the entire HelpCrunch toolset with a 30% discount on the first payment using the promo code BFCM2021. The deal sums up with their usual annual discount, so you can save up to 50%! Sign up until the 26th of November.
Productivity tools
Chanty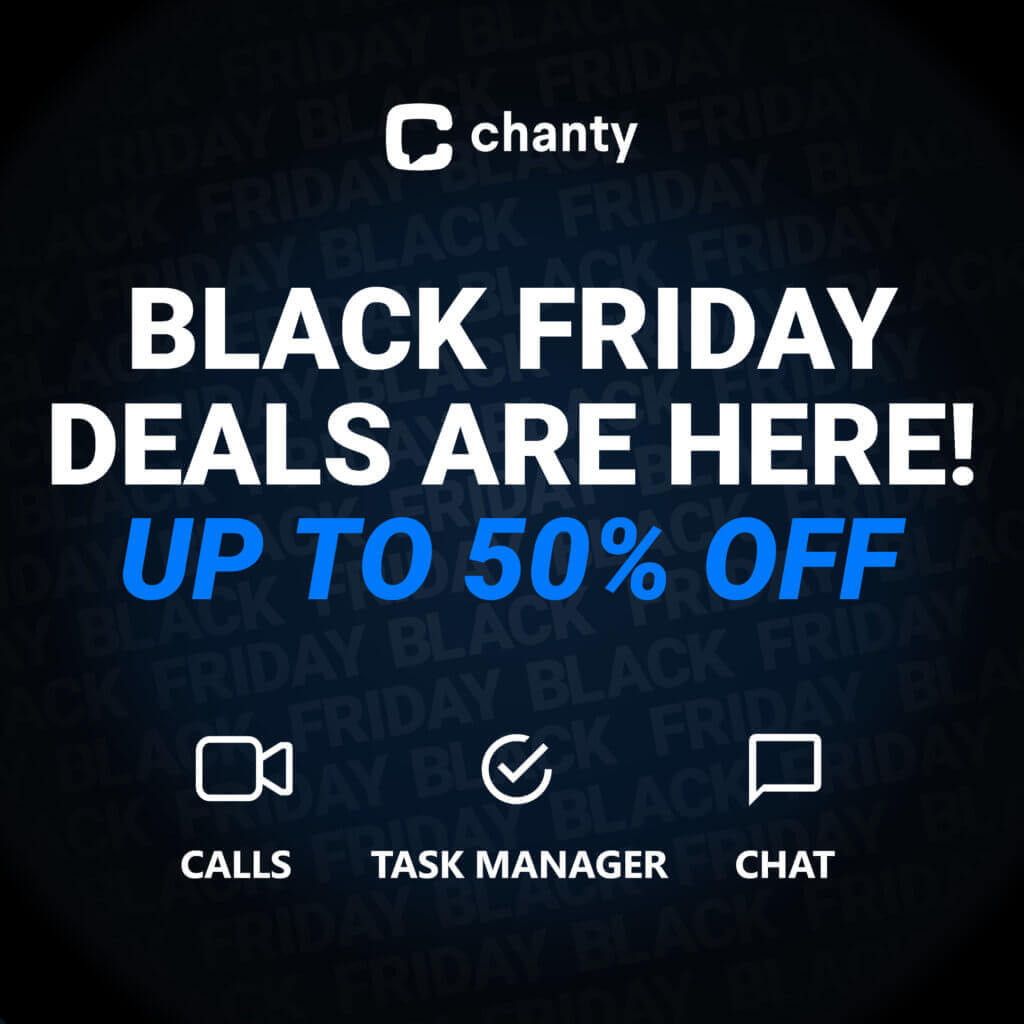 Chanty is a team collaboration tool that offers unlimited searchable messaging, audio and video conferencing, and a project management system with the Kanban board. It integrates with third-party apps including Trello, Asana, Zapier, Google Drive, Dropbox, Onedrive, Github, Gitlab, Bitbucket, Mailchimp, Giphy and more.
This Cyber Monday, Chanty is offering three deals:
15% off on a monthly plan (for 1 year),
50% off on an annual business plan,
1 month free + 50% discount for nonprofits and educational or government institutions.
Register between the 29th of November and the 5th of December.
Pics.io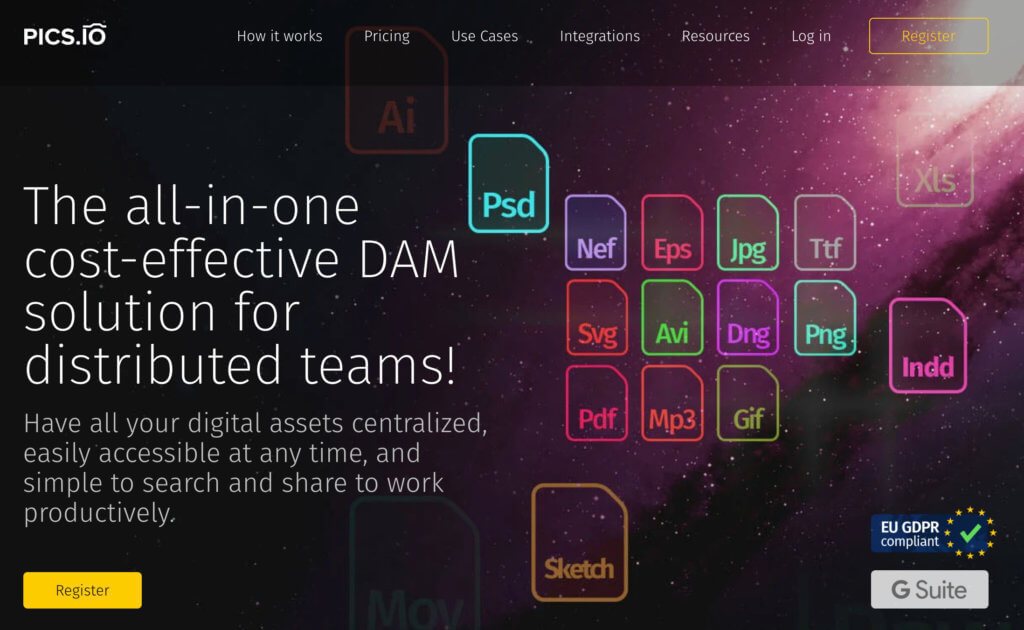 Pics.io is your go-to digital asset management solution that will help you centralize your digital library and make it easy to access, share, and search assets. Pics.io allows you to work on top of your Google Drive or Amazon S3 storages, but it also offers its own storage options.
Grab the Black Friday offer: get a 20% discount for Pics.io annual plans (starting from Micro). Register between the 26th of November and the 3rd of December.
Apploye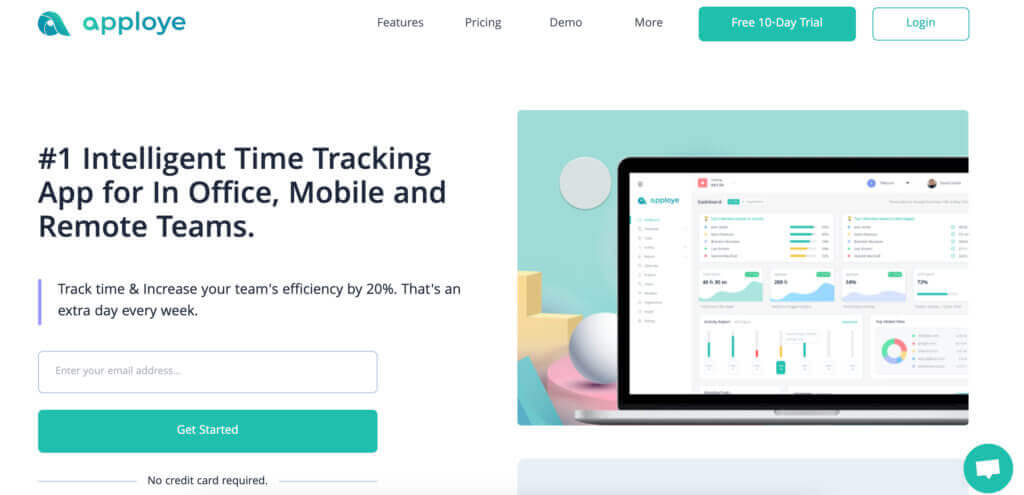 Apploye is a simple time tracking software that also offers field tracking and remote tracking. It takes random screenshots, tracks URLs, and measures the time spent behind different apps to maximize employee productivity.
With Apploye, you can issue invoices, manage various projects, and integrate the payroll with employee performance.
This Cyber Monday, Apploye is offering a 25% discount on all plans. Register between the 20th of November and the 20th of December, and use the "Cyber-Monday-25" promo code.
Infinity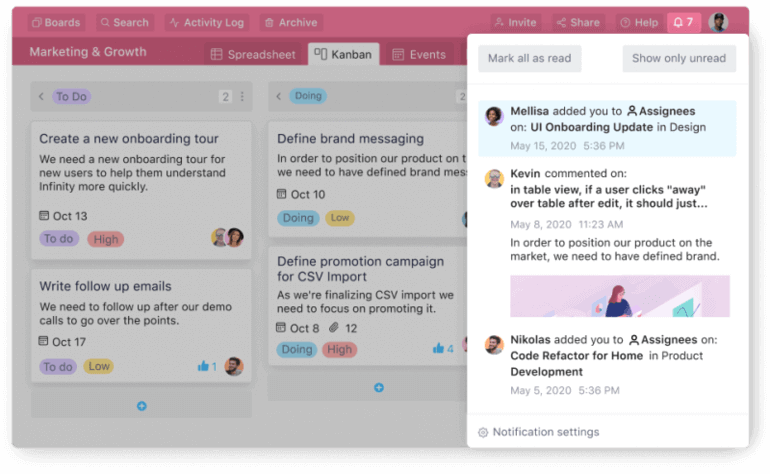 Infinity is a fully flexible work management platform that allows you to organize your projects and tasks, customize your work to your liking, and easily collaborate with your team. You can keep all of your documents, images, metrics, tasks, contacts, notes, leads, ideas, and a lot more in a single place, easily accessible whenever you want.
This Black Friday, Infinity offers a 20% discount on all purchased plans and upgrades. Use the "20%OFF" promo code; it's valid until the 1st of December.
Communication tools
CallHippo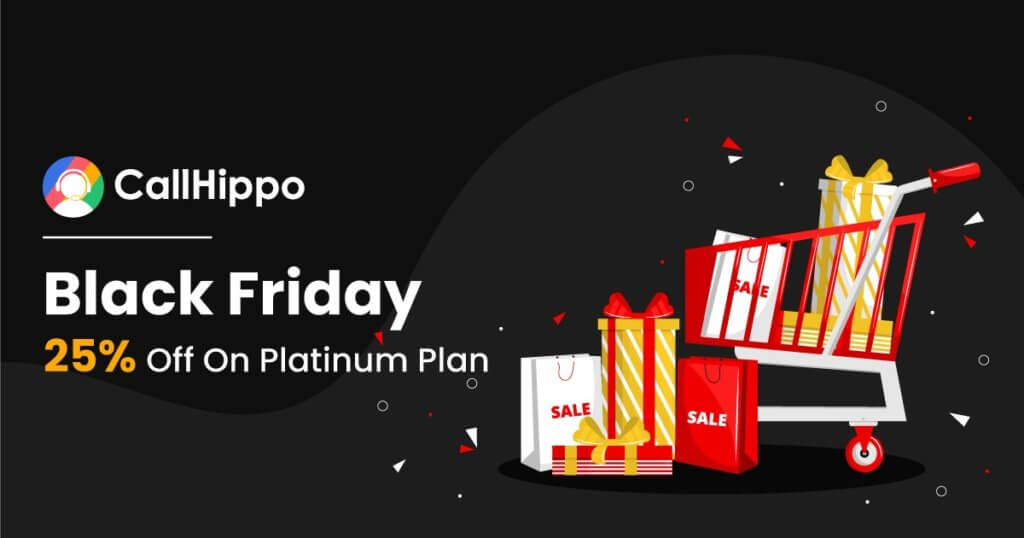 CallHippo is one of the leading VoIP providers on the market, and it's loaded with quality features for businesses. It enables you to purchase phone numbers from 50+ countries in less than 3 minutes. CallHippo also offers dedicated call center software that will help you improve the overall customer service and the CSAT score.
This Black Friday, you can get 25% off on CallHippo's Platinum plan. Use the "BFDEAL25" promo code before the 29th of November.
LiveWebinar

LiveWebinar is the single platform for all your webinar requirements, from live and evergreen webinars to online meetings and big virtual events.
For Black Friday 2021, LiveWebinar is offering a 20% discount for one subscription period. Use the "BF2021" coupon code to redeem the discount. It's a limited-time deal, and the code is valid until the 2nd of December 2021.
PR tools
Prowly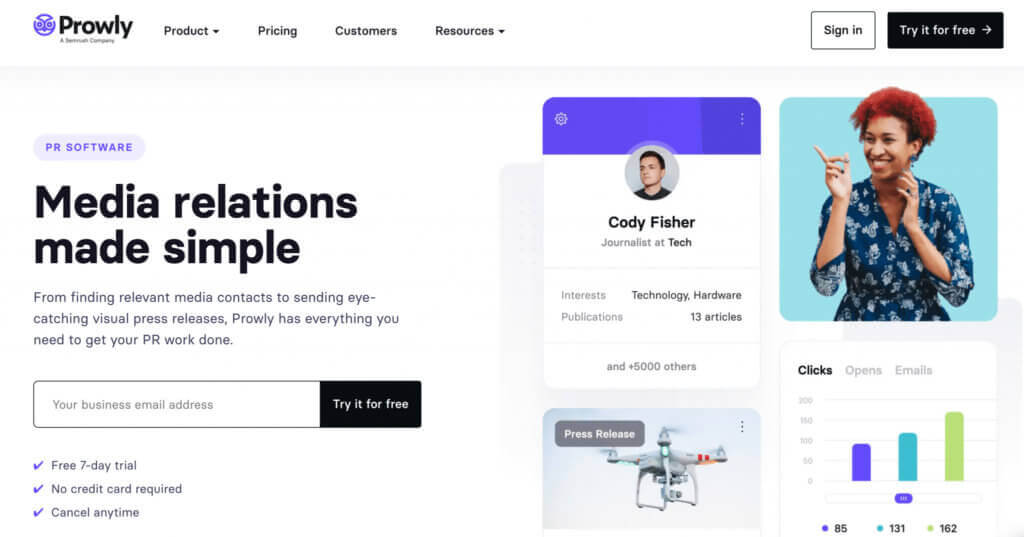 Prowly has all the right features to help you build better relationships with media and improve your backlink profile: from finding relevant media contacts and organizing them in a PR CRM, to sending email pitches and maintaining journalist-friendly newsrooms.
This Black Friday, get 27% off of Prowly Professional plan: buy Prowly's Professional plan at the price of the Essential package – just $269 (worth $369). This means more resources for 27% off, and more chances of getting the media attention your business deserves.
To redeem the offer, purchase Prowly's Essential plan between the 22nd and 30th of November, and wait for your account to be upgraded.
Content marketing tools
WhitePress®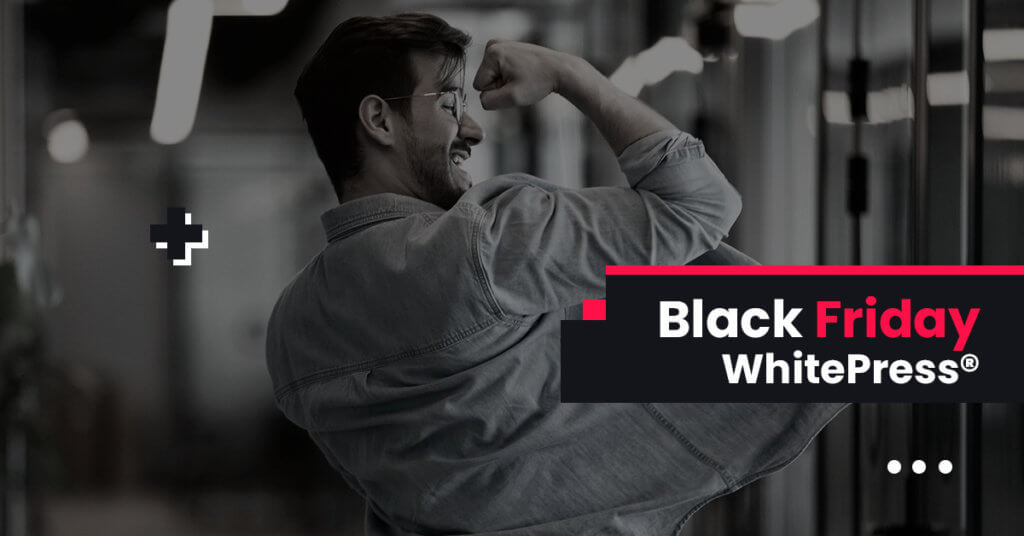 WhitePress® is a popular platform that supports content marketing campaigns through automated communication between marketers, publishers, bloggers, and vloggers. Using WhitePress®, you can order and publish articles, and choose from 35,000 quality portals in 20 countries.
This Black Friday, you can find hundreds of promotional offers from WhitePress® publishers and get a 5% discount for advertisers. Register or log in to the WhitePress® platform and enter the "blackfriday-uk" promo code in the Promotional Codes section. Hurry up, the offer is valid only until the 26th of November!
Feed management tools
DataFeedWatch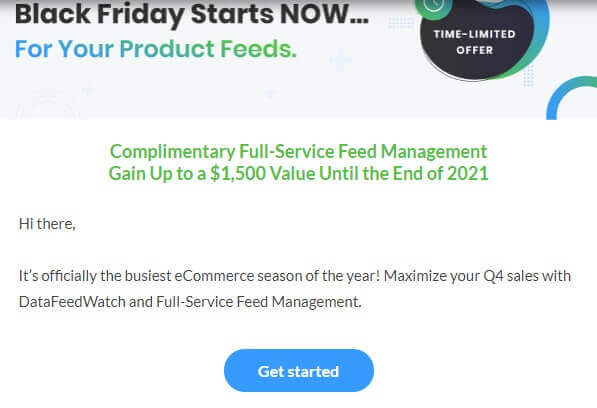 Having your products present and visible on eCommerce channels like Google, Facebook, Amazon, etc. is a must for advertisers, especially during the holiday season. With a feed management solution like DataFeedWatch, you can create fully optimized product feeds based on your existing data.
In turn, the well-optimized listings will help you increase sales, easily sell on multiple channels, and prevent advertising out-of-stock products.
This holiday season, you can get complimentary, fully-managed feed services as a gift for being a first-time DataFeedWatch subscriber. The offer is valid until the end of 2021.
UX Automation tools
CUX

CUX is the first-ever UX Automation tool detecting behavioral patterns within digital products. Using machine learning, CUX is able to indicate which customer behavior will inhibit conversion. As a result, it helps companies save time and maintain sales at a high level. CUX supports companies on three levels of optimization: product, marketing, and conversion.
Grab the Black Friday offer: you can pay for 5 months and use CUX all year round! The offer is valid only for card payments and for projects with a retention time of 2 weeks or 1 month.
Invoicing software
InvoiceOcean

InvoiceOcean is a simple invoicing software that allows you to create professional invoices in less than 30 seconds and send them straight to the client's inbox.
InvoiceOcean offers a bunch of features that facilitate payment. For example, you can add a "Pay Now" button to your invoice and integrate it with Stripe, PayPal, or Braintree. You can also send automated payment reminders to your clients.
Among other core functions, you can use recurring payments, inventory management, customizable reports, add multiple companies and departments, and manage user and accountant access.
This Black Friday, you can get 40% off all monthly and yearly InvoiceOcean plans. Use the promo code "BLCK40" at the checkout. Hurry up; the promotion ends on the 29th of November!
Website tools
Pixpa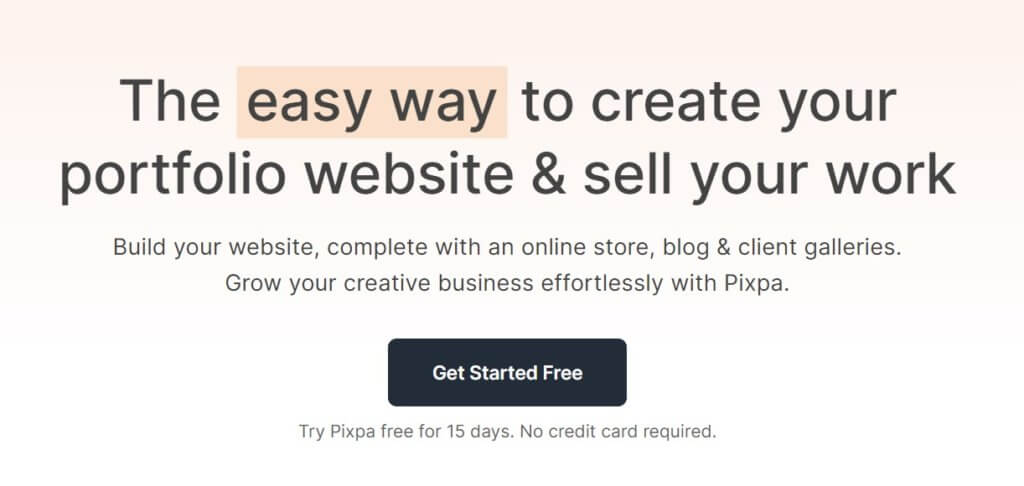 If you'd like to create your own portfolio website, Pixpa is your best choice. It is an all-in-one no-code platform for creators and small businesses. It allows you to create beautiful, professional websites with a built-in online store, blog, and client gallery. Pixpa's versatile platform has everything you need to showcase your work, share ideas, and sell your stuff online, without any coding experience.
This Black Friday, you can get a 50% discount for the first year. Use the "BLFPIXPA50" promo code to redeem the offer. The deal is valid until the 4th of December.
Bonus: marketing agencies
Brainy Bees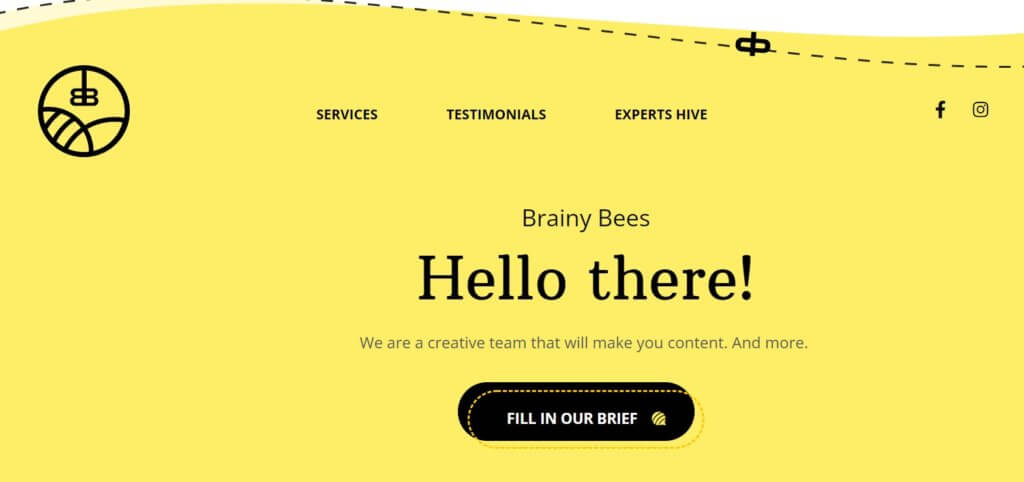 Brainy Bees is a SaaS PR & content marketing agency that works for companies in more than 10 different countries. Among their clients, you'll find SaaS businesses after seed rounds and enterprises from the Latka/Deloitte rankings. If you run a small business, they're happy to help out too.
This Black Friday, Brainy Bees is offering a free, quick marketing audit for selected SaaS companies. To redeem the offer, just fill in the form. The promotion is valid until the 3rd of December.
Breadnbeyond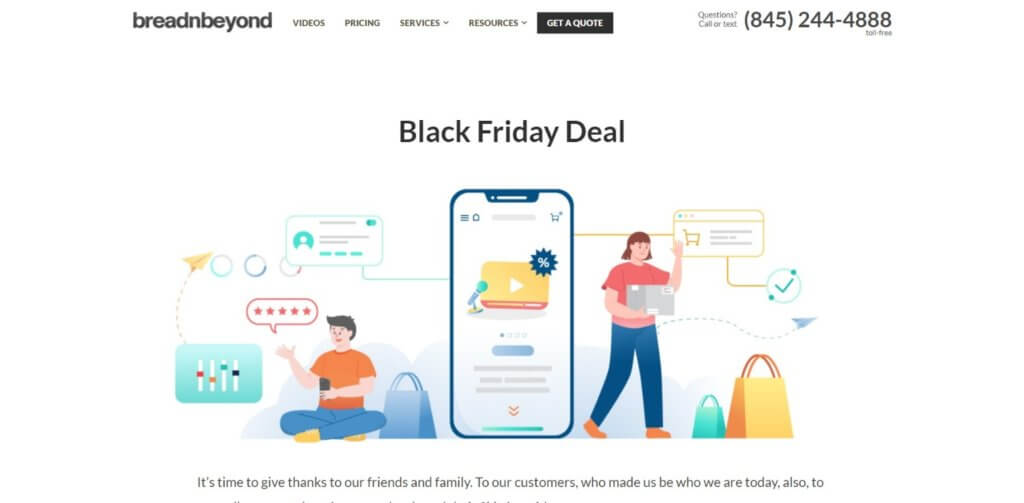 Breadnbeyond is an award-winning video marketing agency. They mastered the creation of animated explainer videos that can help your business stand out from the fierce competition.
Their Black Friday deal is a sheer windfall: you can get 2 explainer videos for the price of 1. The promotion lasts until the 2nd of December.