In this digital age, savvy marketers recognize the need for more innovative marketing strategies. In order to reach the largest segment of your brand's target audience, it's important to ensure your message is being communicated on all possible channels, including video.
YouTube has more than one billion active users, spanning more than 100 countries and is accessible in 80 different languages. If you haven't already, now is the time to set your brand up for successful YouTube marketing. Here, we're sharing everything you need to know to achieve your business goals using a YouTube marketing strategy.
Set your marketing goals
Though the complexity of quality video production has been reduced through modern technology, there is still a significant amount of work that goes into creating satisfactory video content. To ensure your time and effort is best spent, it's important to fully prepare your campaign vision before breaking out the camera to create videos.
Establish clear-cut goals for your brand's social media marketing campaigns to determine what the focus of your YouTube presence will be and to define your ideal outcome. Team brainstorms are a great way to sort out the style of videos best suited for your audience and the types of content you need to create in order to achieve your marketing goals.
Determine your purpose
There seems to be an endless array of video types on YouTube but, for marketing purposes, there are five overarching categories we recommend you stay in. The purpose of each video should be clearly reflected throughout the content.
Examples of Video Types
Optimize your videos
Successful online marketing of any kind stems from good SEO. Therefore, every possible aspect of your YouTube content should be fully optimized with basic SEO principles, in order to make your content more visible in YouTube search results. Fortunately, SEO best practices are relatively simple and don't necessarily require a designated SEO team.
Video title
The titles of your videos are incredibly important and should be regarded as such. When deciding whether or not to click on your video, the title and description can make or break a view. Casual YouTube users should be intrigued by your content right away.
To meet these criteria, keyword research should be your first step in creating a title. It will help you determine what your target audience is searching for and how these searches are being phrased. With this insight, you can format a title to match the trends, thereby increasing the chances of your video populating relevant searches.
Another best practice to follow is to keep the length of your title around 60-65 characters maximum. Any longer and you'll see an ellipse at the end of your title.
Video description
A YouTube video description is the text found below a video. Descriptions help viewers find your content and, ideally, entice them to watch it. Like video titles, these descriptions also heavily rely on well-chosen keywords.
Select 1-2 keywords that best describe your content and repeat those words 2-3 times within your description to demonstrate their relevance in your video. Do your best to give viewers a realistic explanation of what they can expect from your content. Misrepresenting your videos to improve traffic will ultimately backfire, as viewers will likely stop watching your videos before they're complete and your watch time will take the hit.
Finally, remember the first 100 characters of a description are the most important, as YouTube only displays the first two or three lines of description text.
Video category
Depending on the topic and focus of your video, YouTube allows you to tag videos in one of their predetermined categories. These include:
Film & Animation
Autos & Vehicles
Music
Pets & Animals
Sports
Travel & Events
Gaming
People & Blogs
Comedy
Entertainment
News & Politics
How-to & Style
Education
Science & Technology
Nonprofits & Activism
It's important to accurately categorize your videos to attract the right audience.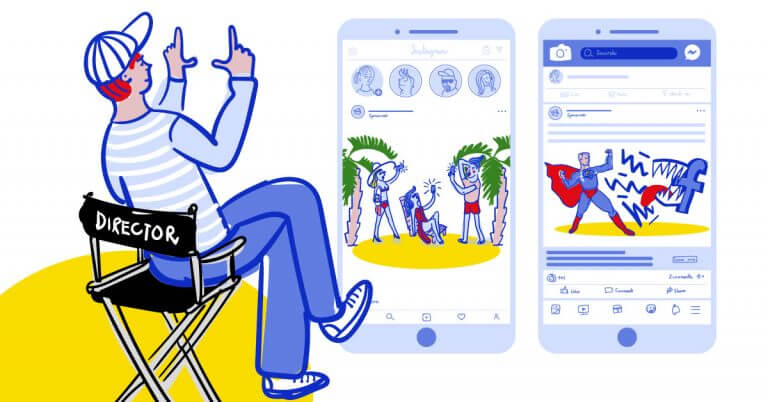 Social media management
Manage unlimited Facebook, Instagram, Twitter, YouTube, and LinkedIn pages in a single inbox. Track competitors and improve performance using simple dashboards.
Try NapoleonCat free for 14 days. No credit card required.
Thumbnails
A video thumbnail provides viewers a quick snapshot of your video as they're browsing YouTube. Though it may sound extraneous, YouTube reports show 90% of the best performing videos have custom thumbnails.
This little preview is a simple and effective way to demonstrate the value your content offers to potential viewers in the same way a book with an attractive cover draws more readers. To get you started, there are plenty of helpful resources to walk you through the custom thumbnail process.
Engage your audience
One of the many benefits to marketing on social platforms like YouTube is the ability to easily interact with your customers. Direct communication with viewers can be achieved through several ways that promote your marketing efforts and satisfy your customer's requests.
Use the Community Page
The YouTube Community Page is a great resource for interacting directly with subscribers. For channels with over 1,000 subscribers, the community tab provides a space for social networking between creators and viewers, who can share text and exchange images.
As additional support to your videos, the community tab is also a great place to market products and services to visitors. You can post the latest updates on your offerings with an image and link. Some brands have even created specific pages on their websites for channel subscribers to access exclusive discount codes.
Don't overlook the community tab if you're looking to understand the ROI on your YouTube marketing strategy. This type of sales promotion can provide your team with measurable data as to how many people are converting from watching your YouTube videos to sales.
Encourage sharing
User likes and shares are a great way to turbo-charge your marketing efforts and increase visibility. While some ultra-supportive viewers may do this automatically, it helps to add a little encouragement.
Dedicating a few moments at the beginning or end of a video to remind viewers to like and share your videos in a quick call to action is a common best practice. But some you can also explore more unique ways of achieving this. Sourcing audience opinions and suggestions for future videos or including customer-generated content can help foster greater engagement.
Be responsive
It feels good to be recognized by your favorite brand and, as a marketer, this is an easy win. If a viewer takes the time to share or comment on your YouTube video, it shows their support for your brand and therefore should be reciprocated. Try to be as vigilant as possible when it comes to replying or thanking customers for their interactions with your videos. 
Even in those cases where someone comments something less than positive, show your value of their opinion with a thankful reply back. Demonstrating your interest in encouraging conversation helps to portray your brand in an approachable and humanized light.
YouTube is a growing platform that can provide valuable benefits to your marketing strategy regardless of your industry. Moving forward we will likely see a continuous rise in video marketing content and we suggest you join the trend!