LinkedIn is one the fastest-growing social media platforms right now. On average, 2 people create an account there every second! Currently, the social network has over 610 million users. We used our free social media user demographic browser to bring you the exact statistics for LinkedIn users in Germany.
LinkedIn users in Germany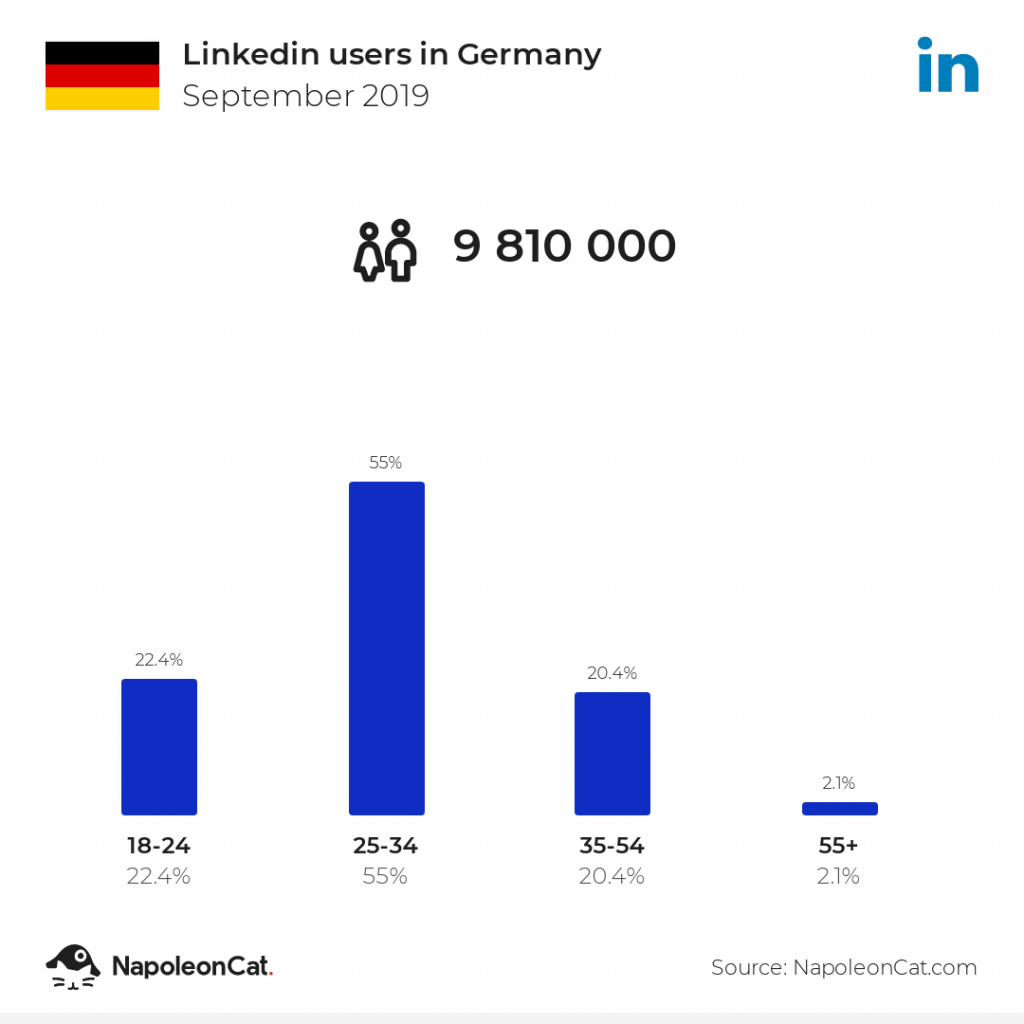 There were 9 810 000 LinkedIn users in Germany in August 2019, which accounted for 11.9% of its entire population.
People aged 25 to 34 were the largest user group (5 400 000).
For more social media stats, visit our FREE BROWSER.
Our free social media stats browser shows current user statistics for any country in the world. It works for Facebook, Instagram, Messenger, and LinkedIn.
We recently launched the stats archive, so now you can also access data from previous months 🙂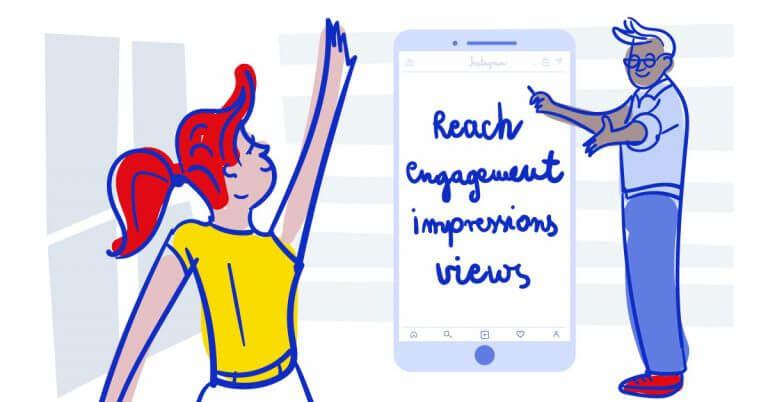 Social media analytics
Measure your social media marketing results. Track competitors and improve performance using simple dashboards.
Try NapoleonCat free for 14 days. No credit card required.