Following our previous post on Instagram user demographics in selected European countries we've prepared similar data for countries from North, Central and South America. We have included United States, Canada, Mexico, Brazil, Argentina, Colombia, Chile, Venezuela, Peru, Paraguay, Bolivia, Honduras and Uruguay – in descending order of the number of Instagram users.
As previously stated, the analysis is based on data sourced from Facebook's advertising panel and thus may not be 100% precise. However, since Facebook, Instagram's owner, plans to launch Instagram ads to be available via Facebook's advertising tools, we expect it to be the most reliable data source available to public at the moment.
Below you can find infographics for 13 countries we analyzed. They're free to download and paste in your presentation. You can also download our report in PDF format from Slideshare.
We'd love you to share this analysis on Twitter:
#Instagram user demographics in selected countries from North, Central and South America – https://t.co/2OgniLeIc0 pic.twitter.com/xCHKHbVGlP

— NapoleonCat.com (@NapoleonCatCom) September 8, 2015
1. United States

2. Brazil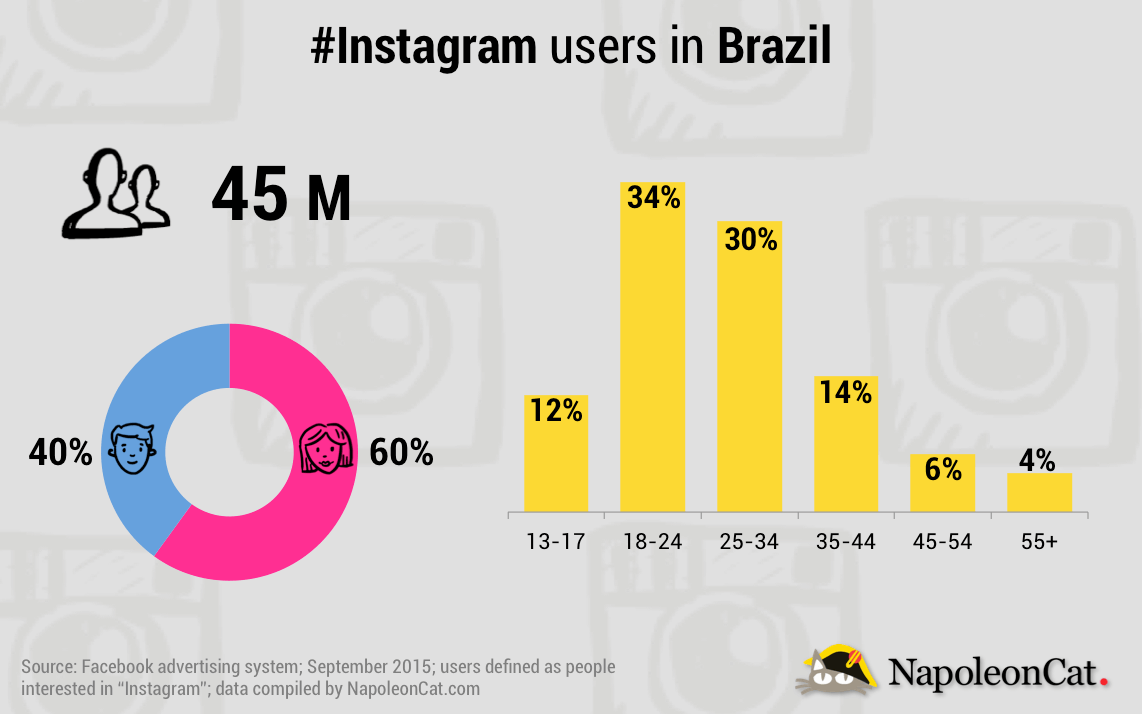 3. Mexico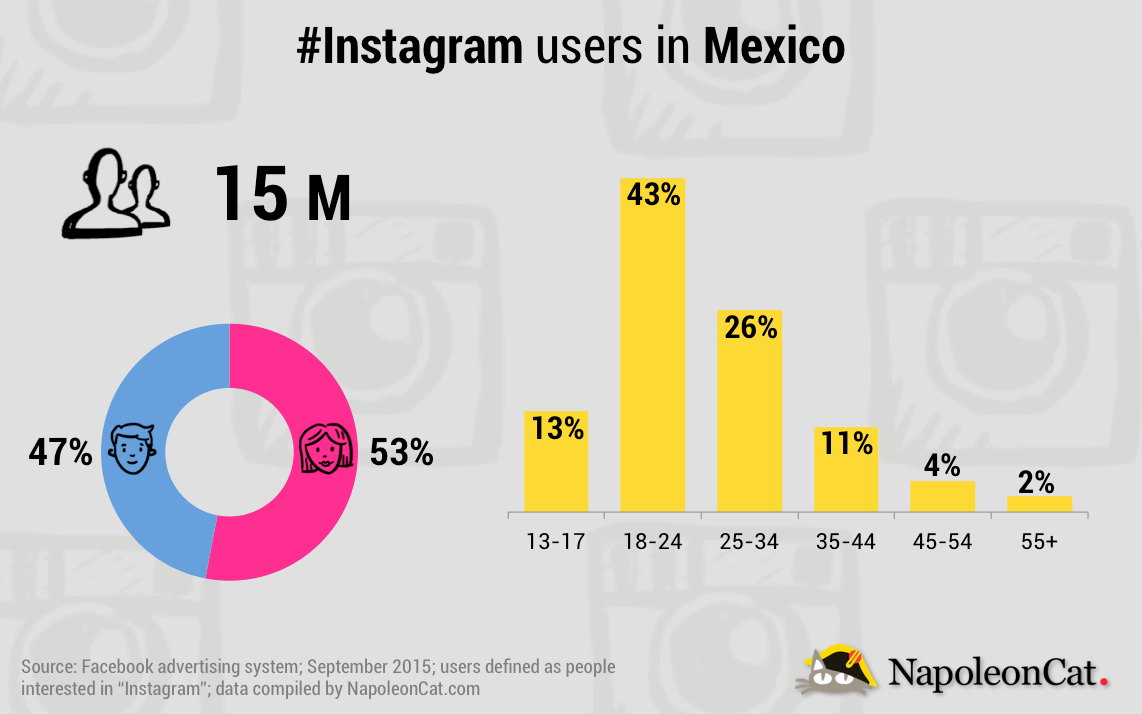 4. Colombia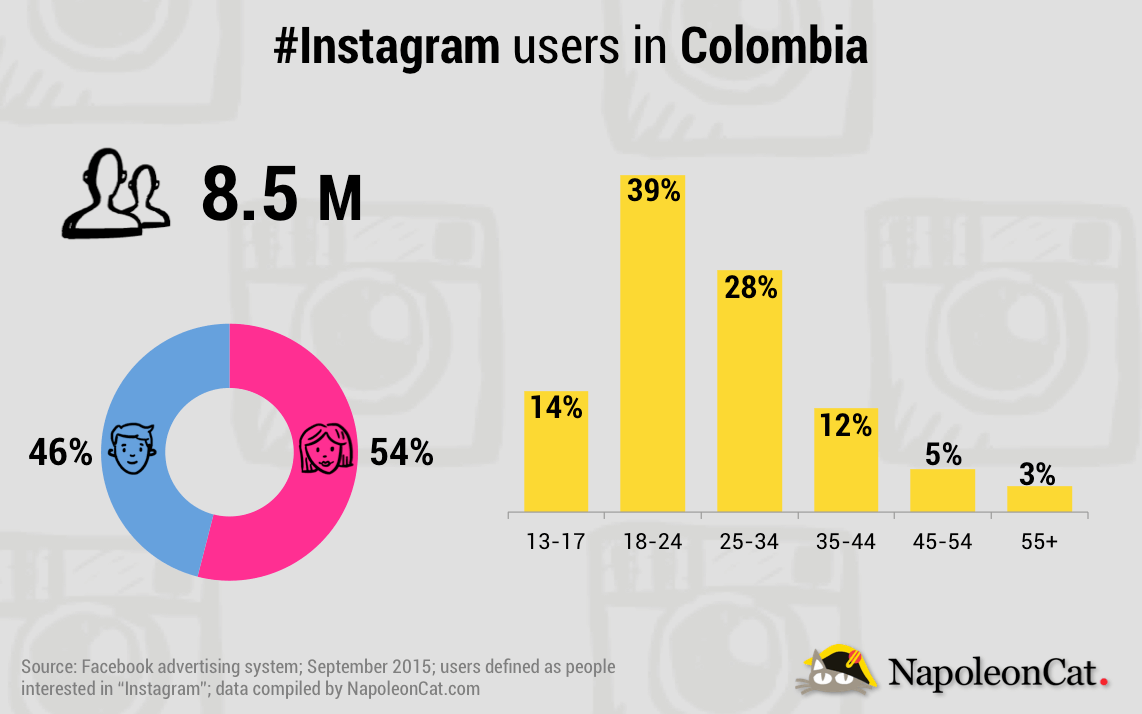 5. Argentina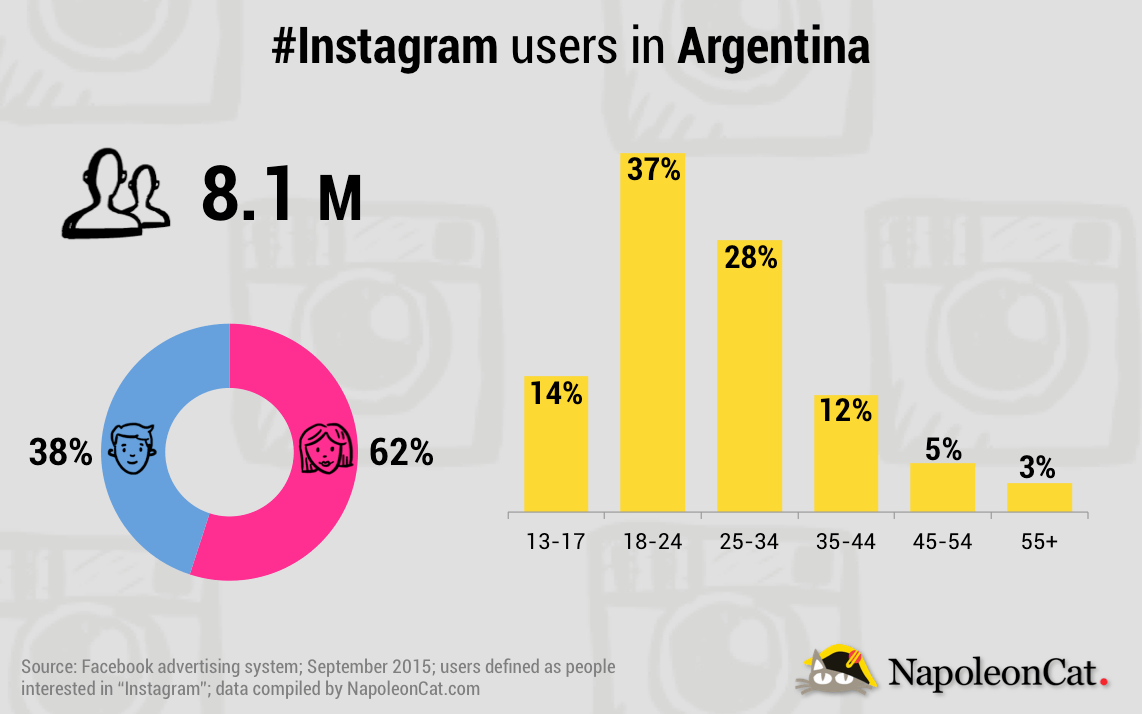 6. Canada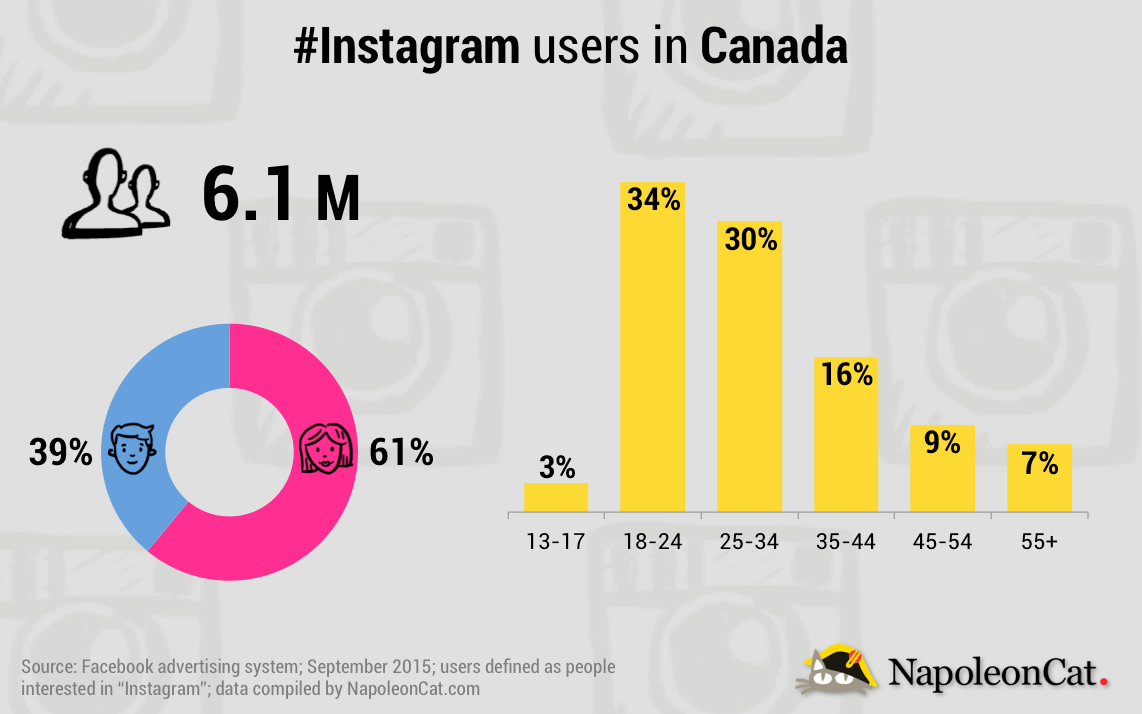 7. Chile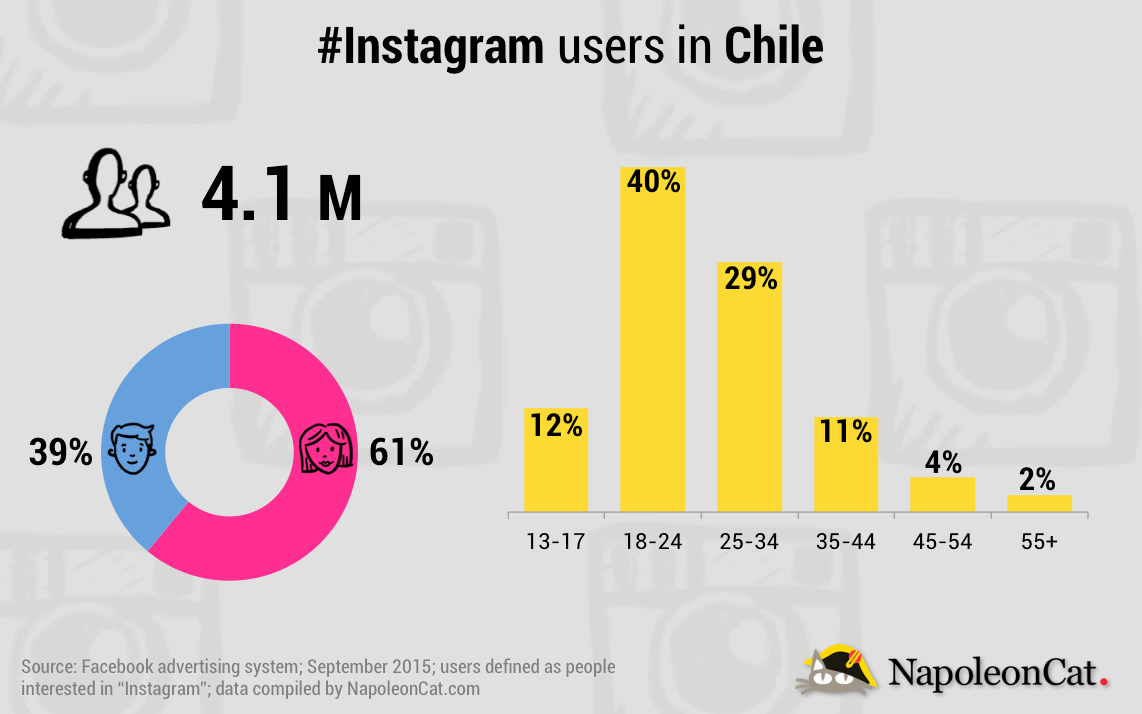 8. Venezuela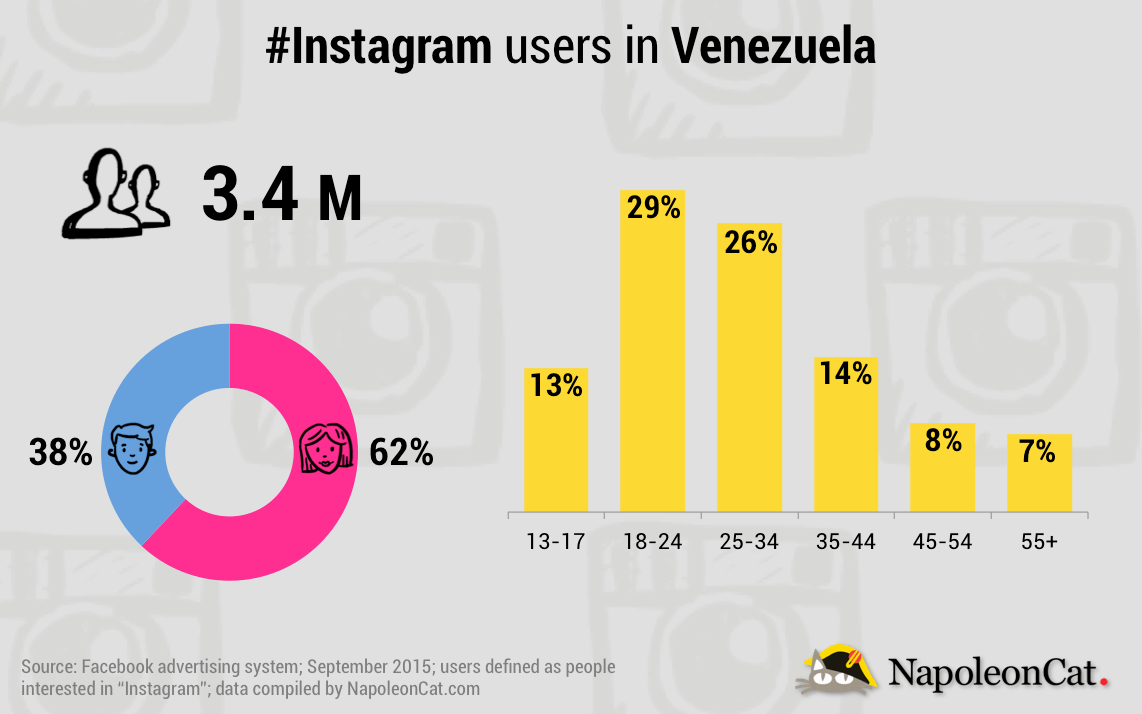 9. Peru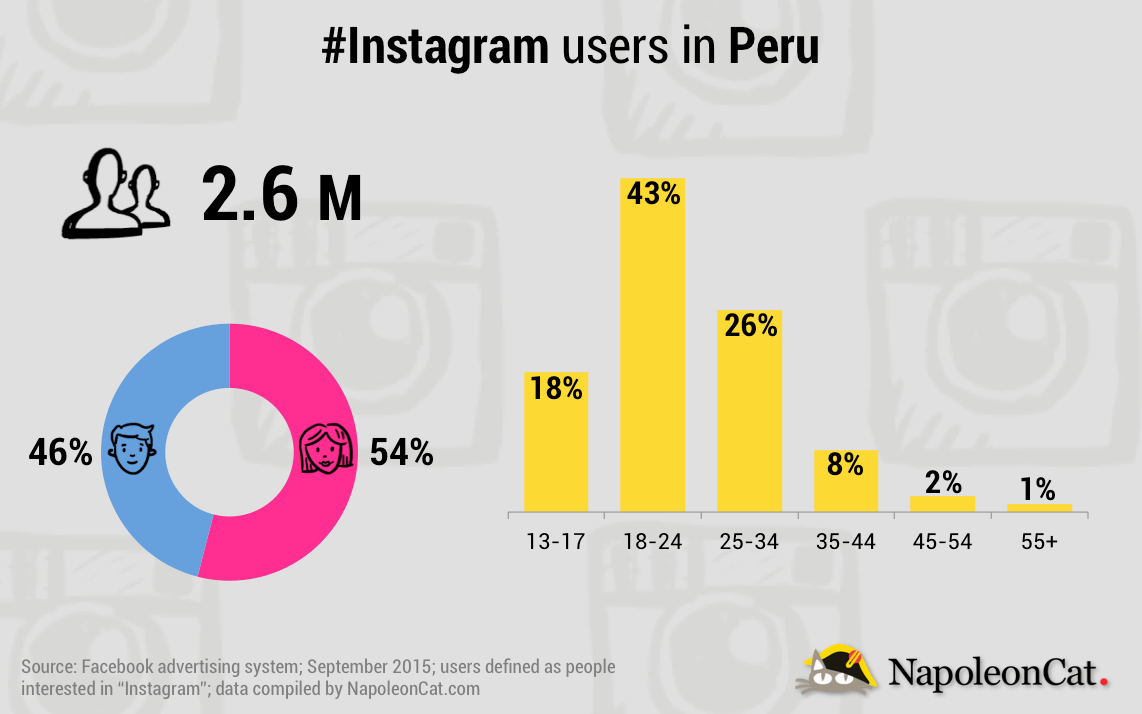 10. Paraguay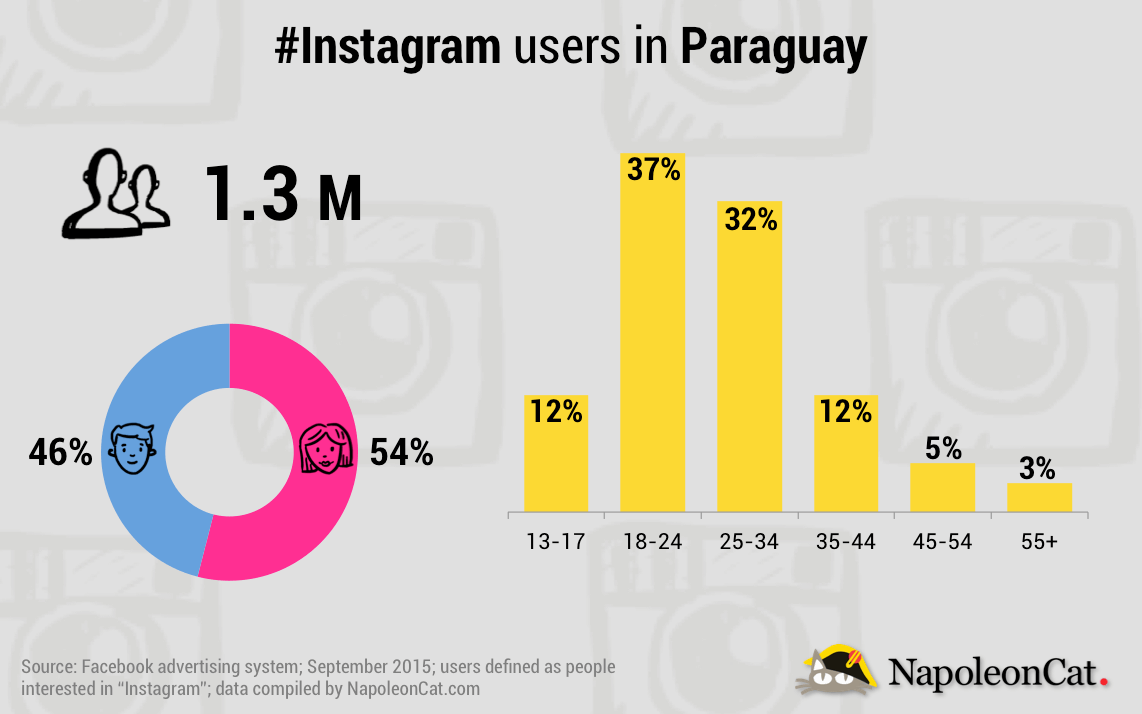 11. Bolivia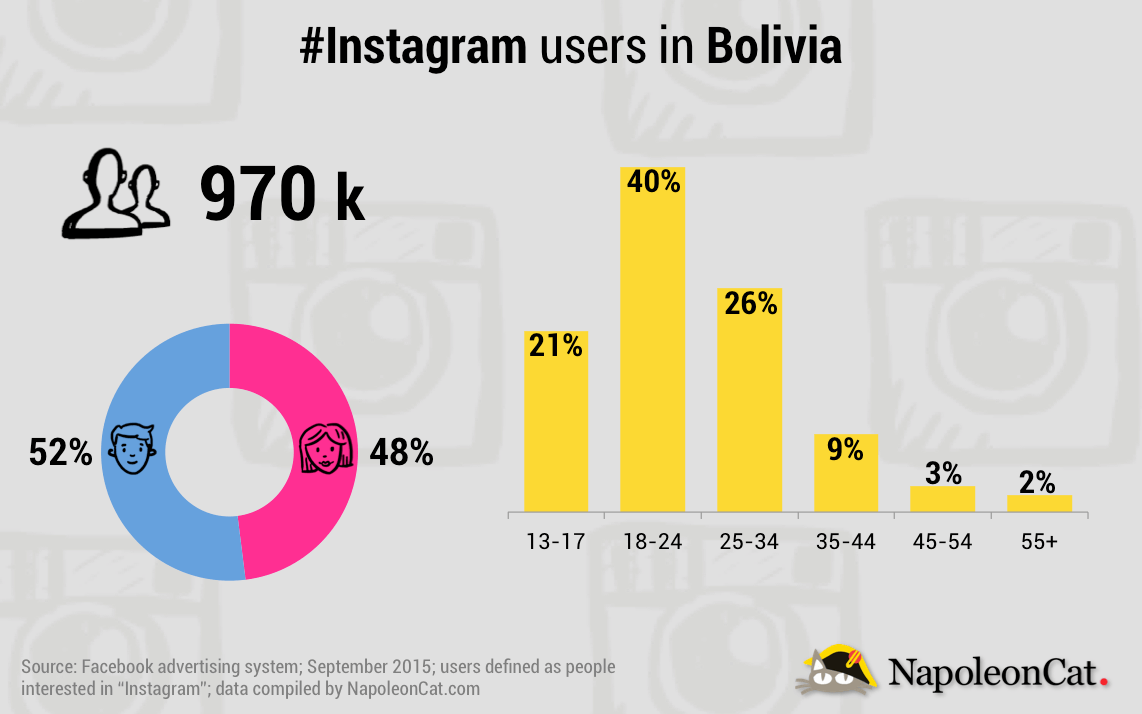 12. Honduras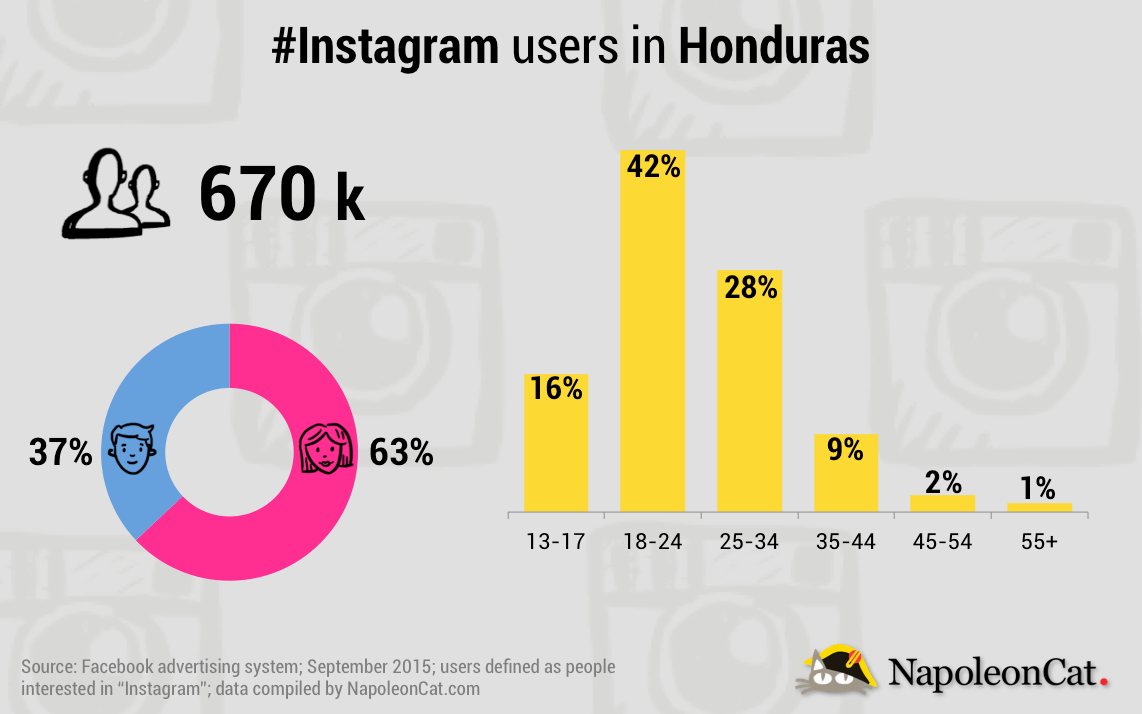 13. Uruguay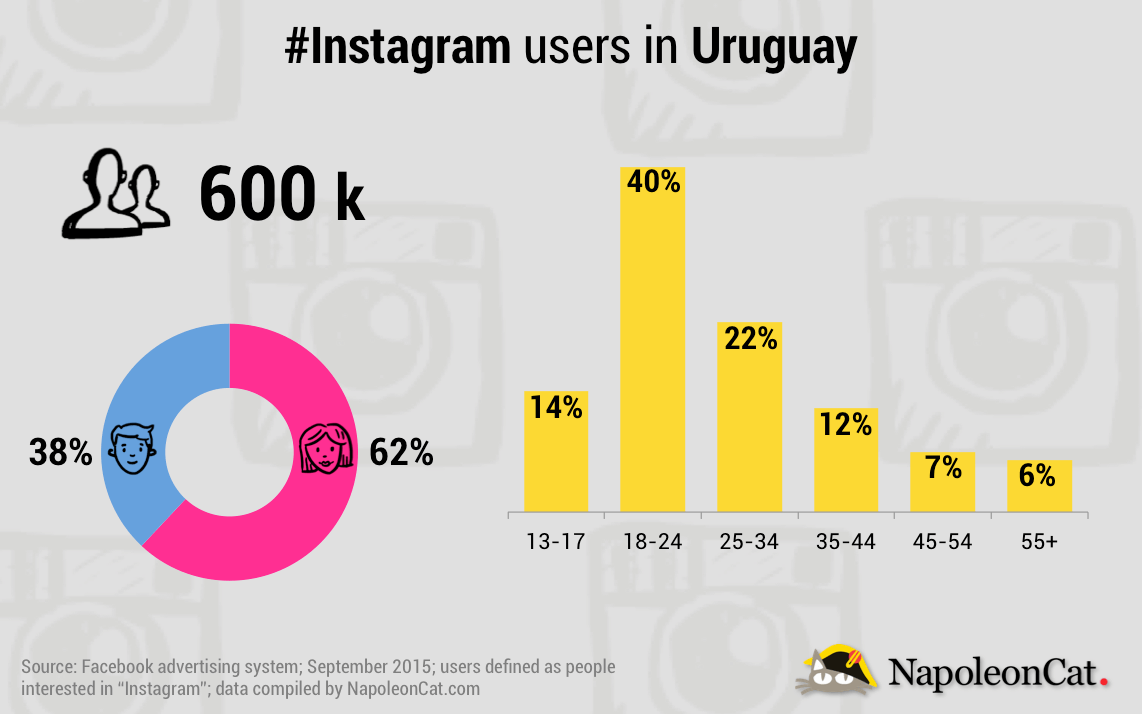 If your brand is on Instagram, you should check out our Instagram competitive analytics and profile management. Just SIGN UP FOR A FREE TRIAL.