Automate
Social media marketing is personal. But it can be automated. At least parts of it. With the right tools and some smart thinking, not only will your team save tons of time but also your customers be served better.
Moderation
Automatic moderation rules help you deal with incoming messages more effectively. Set NapoleonCat to automatically reply, hide, delete, flag or forward messages based on their type and content. You can even set the schedule for NapoleonCat to cover for you.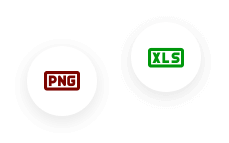 Content publishing
Need to get a sign-off on your posts before the world sees them? Just create your own post flow and automate the process. You can set multiple levels of approvals for your internal and external users to mirror how your team works.
Automate reporting
Save even more time by setting up automated analytics reports. They will be sent via email every week or month straight to you, your boss or client. It's like having your own social media marketing assistant, but better.