Euro 2016 is a very popular topic in media, also in social media of course. We decided to check whether there is any dependence between the game and polish football players' profiles on Instagram. And what's the result?
After 10 days of Euro 2016 we noticed that every footballer gain new fans and the increase is higher immediately after the match. The most popular polish football player on Instagram is Robert Lewandowski with 5 786 510 followers. He's got over 161k new followers in 10 days (from 10 to 19. June). Other players from TOP5: Wojciech Szczęsny (770 774 followers), Łukasz Piszczek (222 893), Grzegorz Krychowiak (217 046) and Arkadiusz Milik (210 740).
Who gained the most followers?
If we analyze the number of new followers, the winner is Robert Lewandowski, who gained 161k new instagrammers. But it's less than 3% growth. On the podium there is also Jakub Błaszczykowski with over 106 k new followers and Bartosz Kapustka (almost 52 k new ones). In top 5 there are also Wojciech Szczęsny (almost 37 k new followers) and Arkadiusz Milik (over 32 k new ones).
If we consider in percent increase the winner is one of the polish goalkeepers – Łukasz Fabiański with 273% growth. Second place for Jakub Błaszczykowski @kuba.blaszczykowski with 240% growth and the third one for Bartosz Kapustka with almost 174% growth. Kapustka was called the hero of the match Poland vs Northern Ireland. He gained the most new followers immediately after that game. During the first 24 hours there was a growth of 55%, while the next day: 19%. We also analyzed Arkadiusz Milik's Instagram profile as he is the defender of the only goal for polish team. On the first day of Euro 2016 he had 178 387 followers and he gained about 10 k new ones during 24 hrs after the first match (5,5% growth).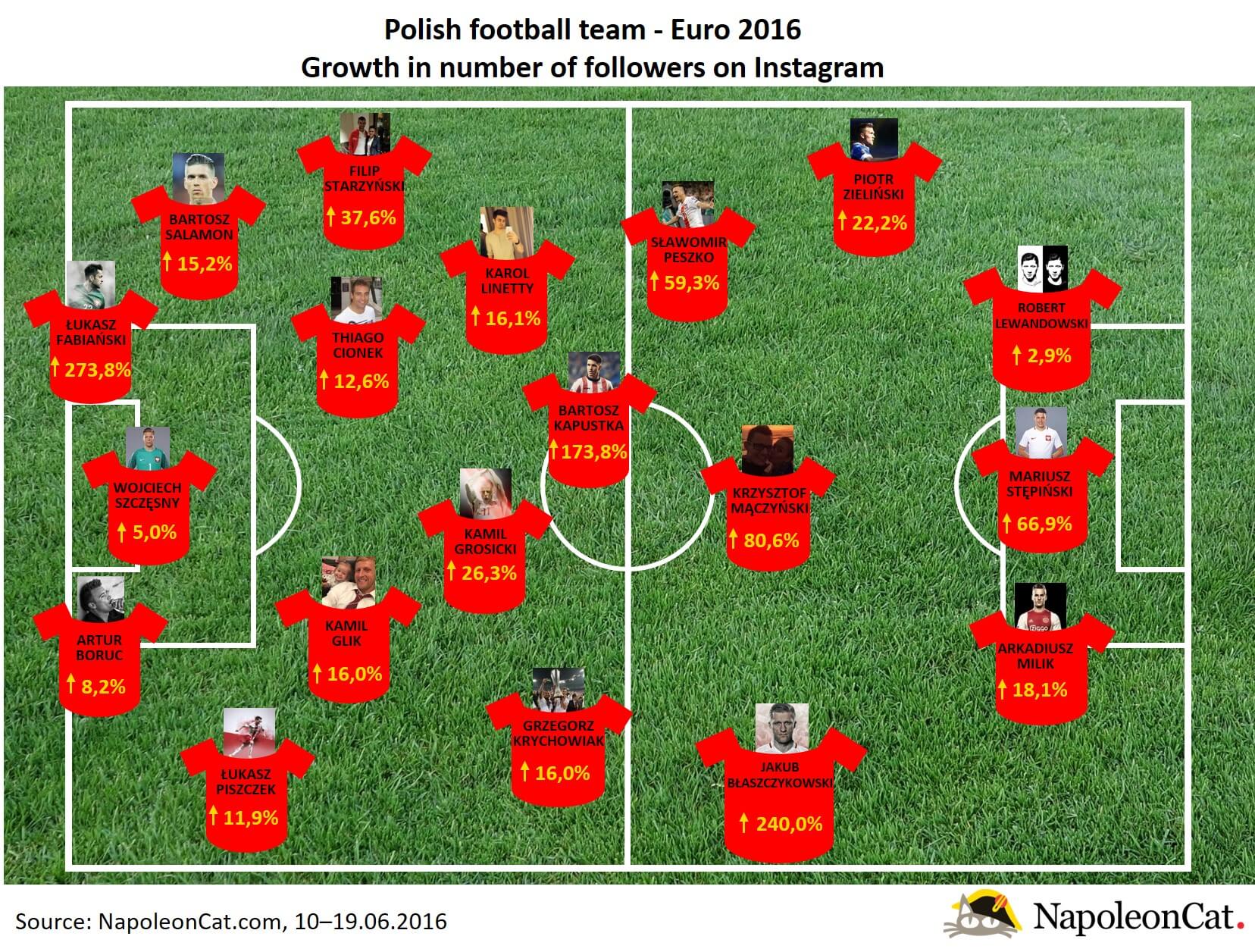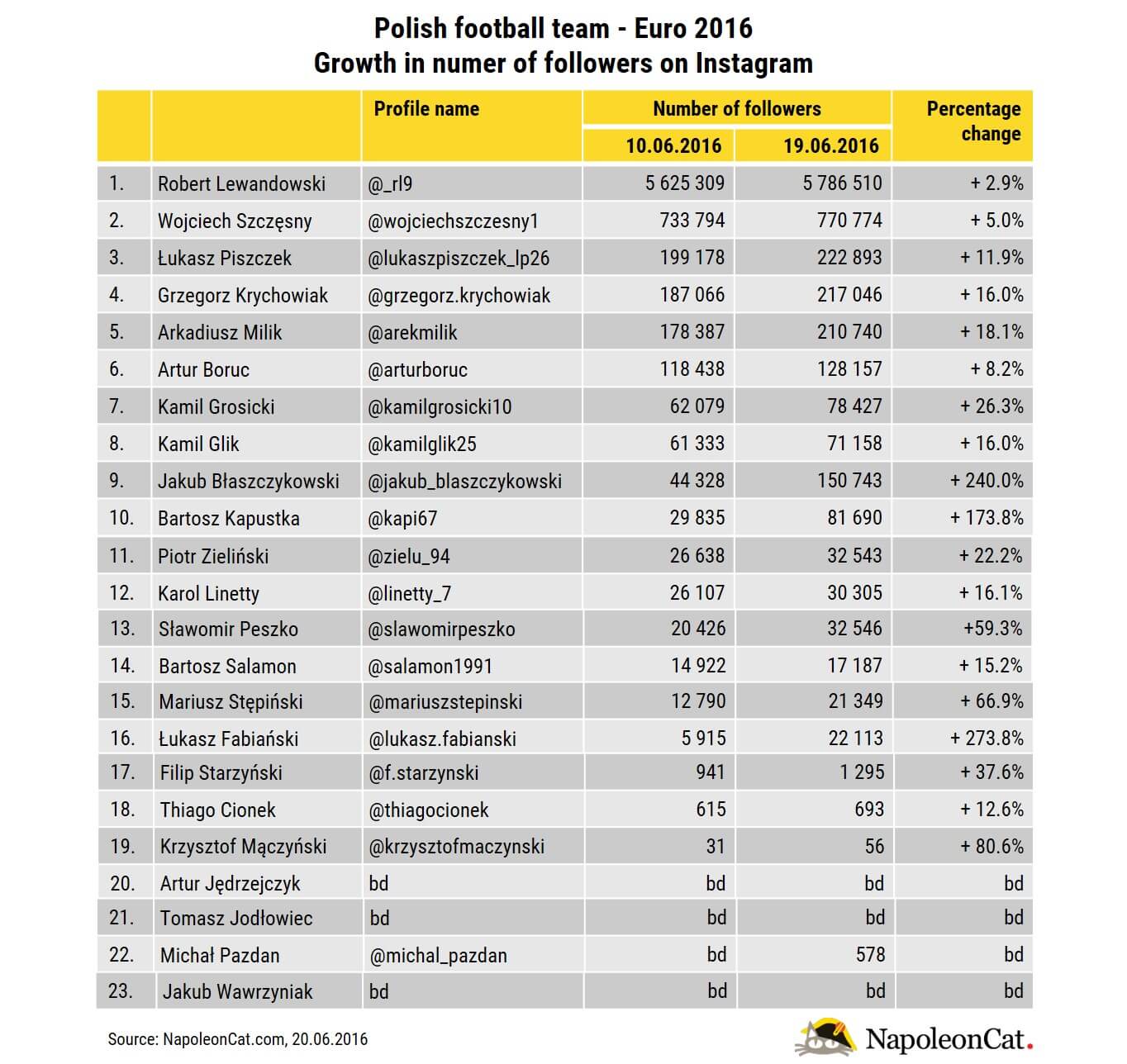 Please visit our website for more stats and rankings. If you can't find the profile you're interested in, just add it to our database or contact us on: hello@napoleoncat.com