Nap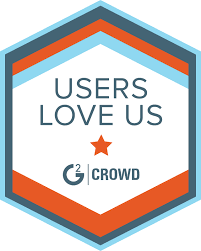 oleonCat has been identified as one of the best 16 Poland tech and SaaS companies, based on its high levels of customer satisfaction and likeliness to recommend ratings from real G2 Crowd software users.
NapoleonCat has received a 4.8 out of 5 star average for user satisfaction for its Social Media Management tool across its 18 real user reviews. It was also named a High Performer in G2 Crowd's overall Summer 2017 Social Media Management Grid® Report.
Poland is the birthplace of many talented people as well as scientific and technologycal innovations. Recently its tech startup echosystem has been booming. At NapoleonCat we're happy to be part of it. But we're even happier to be able to provide our product to customers from all over the world. And we're proud they like it and rate us so high in G2 Crowd's reviews. Being placed in Europe, we're excited to work with customers from all over the world – from New Zealand to Asia, Africa and both Americas. – said Grzegorz Berezowski, CEO at NapoleonCat.
To learn more, read the entire sixteen leading Poland SaaS companies blog.
---
About G2 Crowd, Inc.
G2 Crowd, the world's leading business solution review platform, leverages more than 255,000 user reviews to drive better purchasing decisions. Business professionals, buyers, investors, and analysts use the site to compare and select the best software and services based on peer reviews and synthesized social data. Every month, nearly one million people visit G2 Crowd's site to gain unique insights. G2 Crowd aims to bring authenticity and transparency to the business marketplace. For more information, go to G2Crowd.com.