There are 12.2M Instagram users in United Kingdom. Only 42% are male, while in September 2015 men constitute 49% of all.
Compared to last year, we noticed that a share of people aged 35 and older has increased. In September 2015 this group (35+) accounted for only about 18% while in August 2016 – 24%.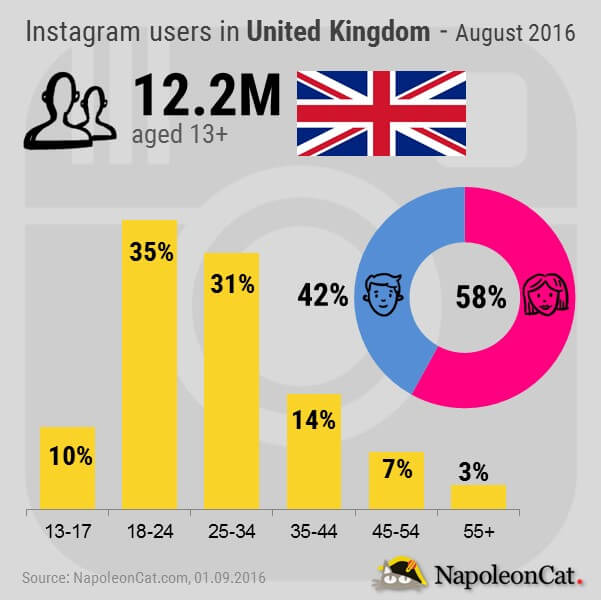 Follow us on Instagram to check more statitics for different countries.
With NapoleonCat you can analyze any public Instagram profile, track hashtags, monitor your competitors and much more. If you want to have an access to more social media analytics, start your free trial.