There are 13.8M Instagram users in Russia and 60% are female.
Instagram is the most popular among people between 18-44. This age group represents over 80% of  of all instagrammers in Russia.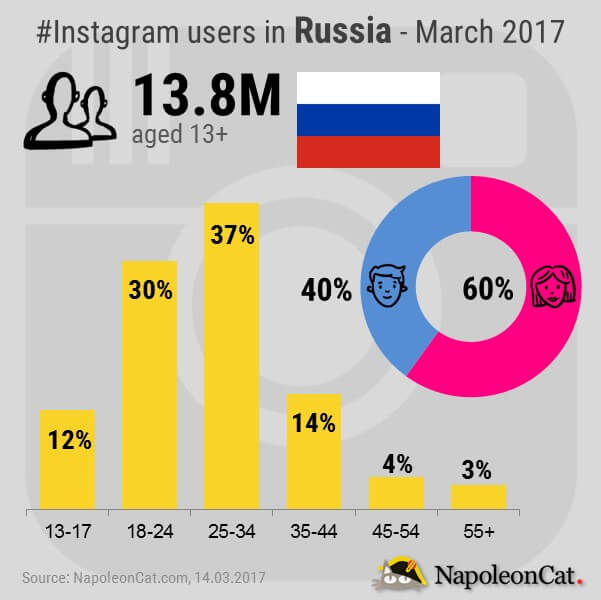 ---
Follow us on Instagram to check more statitics for different countries.
If you want to have an access to more social media analytics, start your free trial.