For those, who use Instagram or consider whether it is the right medium for a brand, we decided to compile a short overview. This time we've analyzed nordic countries.
Here are just 3 main highlights:
Instagram is not a medium of teenagers; in most countries people below 18 are less than 15% of the audience;
in all nordic countries there are more female users;
Finland has the youngest audience with 76% of users younger than 35, while the oldest has Sweden – with 20% aged 45 and above.
Below you will find detailed demographics for each of nordic countries analyzed.
If you want to check Instagram users demographic in other countries, please visit our Instagram profile.
Instagram users in Denmark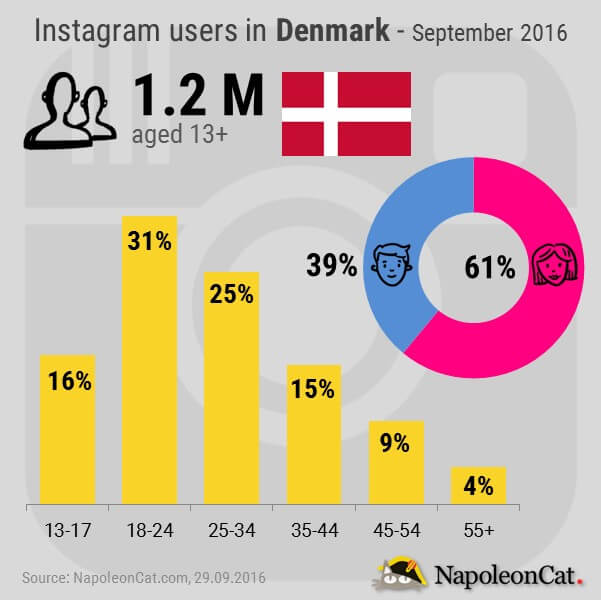 Instagram users in Finland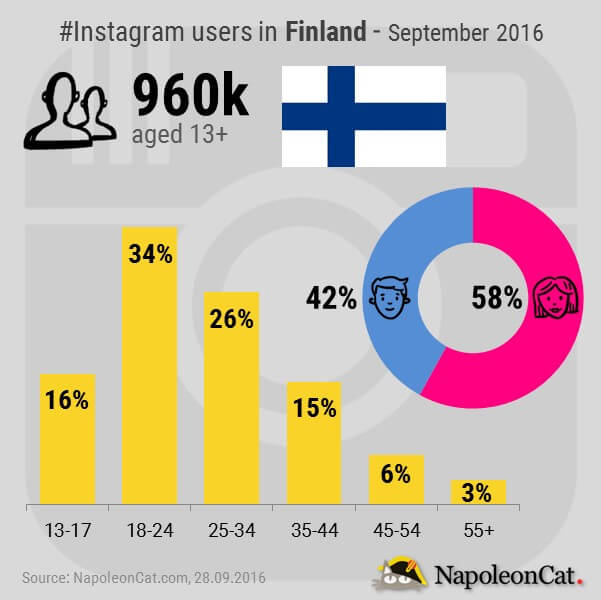 Instagram users in Iceland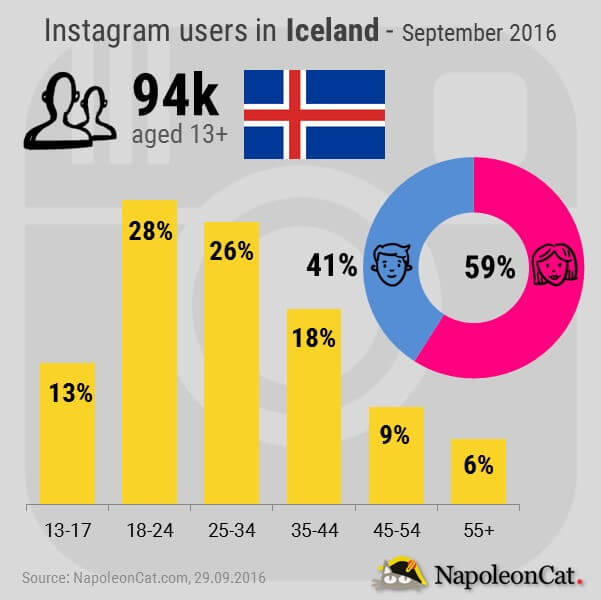 Instagram users in Norway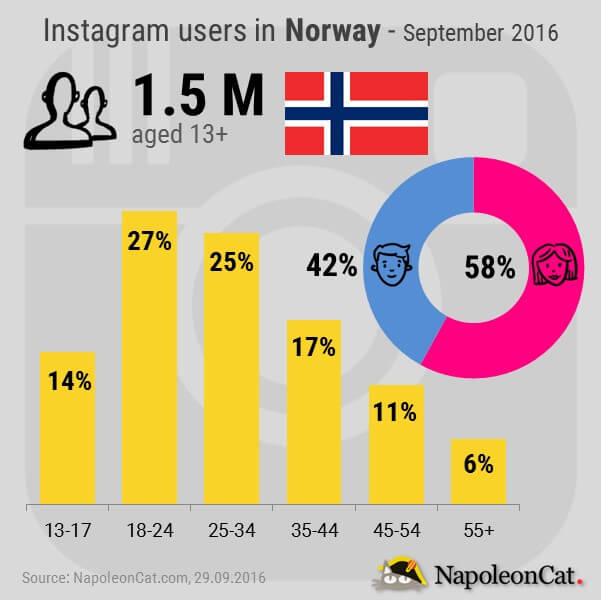 Instagram users in Sweden