There are 32M Instagram users in Brazil in September 2016. It's 1M more compared to 31M in May 2016. Only 37% are male. There are no big changes in users' demographics within last 4 months. 80% of brazilian instagramers are aged 18-44.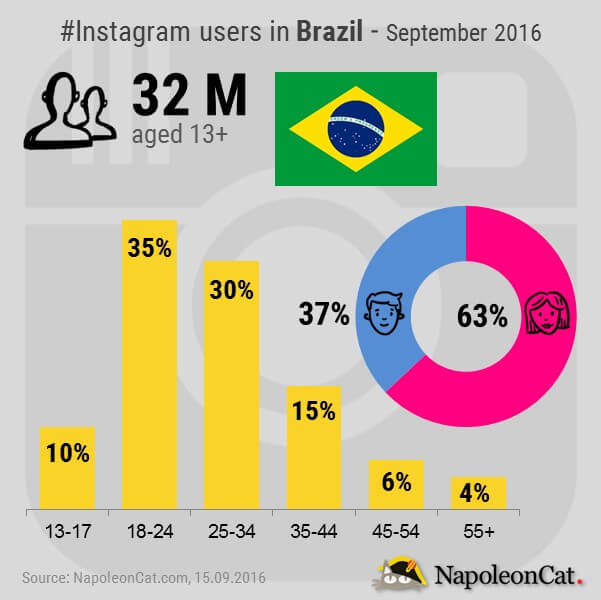 For more Instagram stats, visit our Instagram profile>>
With NapoleonCat.com you can analyze any public Instagram profile, monitor your competitors, track hashtags, make reports and much more. If you don't have NapoleonCat account yet, please start your free trial.