There are 870k Instagram users in Austria. It's 220k more compared to last year (October 2015).
Most of the users are female. In October 2015 they constituted 55% of all austrian instagramers, while in 2016 their share decreased to 53%. As presented on the infographics below, Instagram is more and more used by mature. In 2015 user under 18 constituted 18% of all instagramers, while this year the youngest group account for 15%.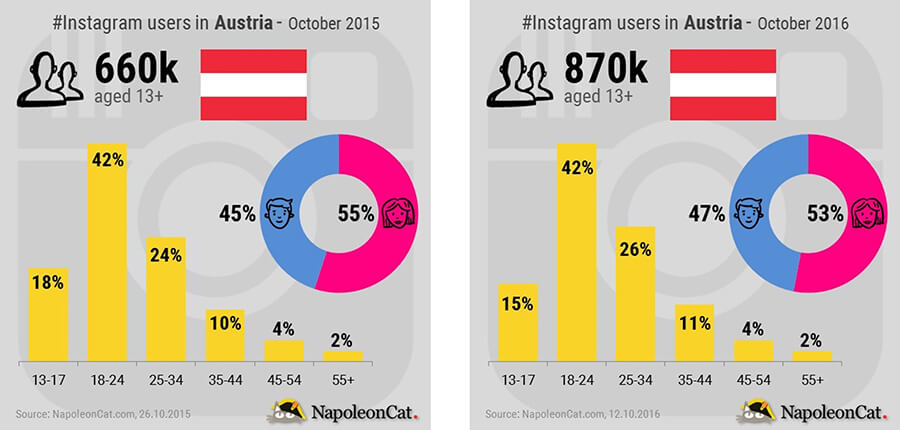 For more Instagram stats, visit @napoleoncatcom Instagram profile.
---
With NapoleonCat you can analyze any public Instagram profile, monitor your market competitors, track hashtags, make reports and much more.
You can also have access to other socialmedia insight (Facebook, Twitter, Youtube, Google +). You can publish, engage, analyze, optimize & integrateyour social media marketing across platforms.
If you still don't have an account, start your free trial now.