There are 142k Instagram users in Vermont state in the United States. 59% are female. 80% of all instagramers living in Vermont state in the US are younger than 45.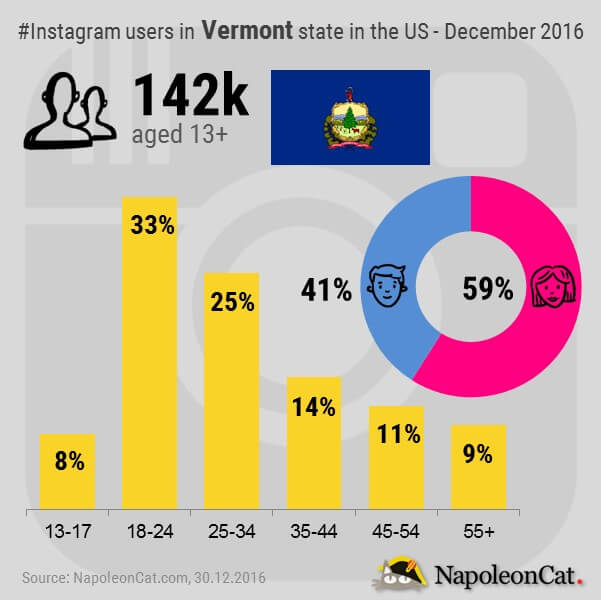 ---
For more Instagram stats, visit @napoleoncatcom Instagram profile.
With NapoleonCat you can analyze any public Instagram profile, monitor your market competitors, track hashtags. If you want to check how it works, start your free trial now.