There are 420k Instagram users in Republic of Macedonia. 55% are female.
Only 7% of all Instagrammers living in Macedonia are older than 45.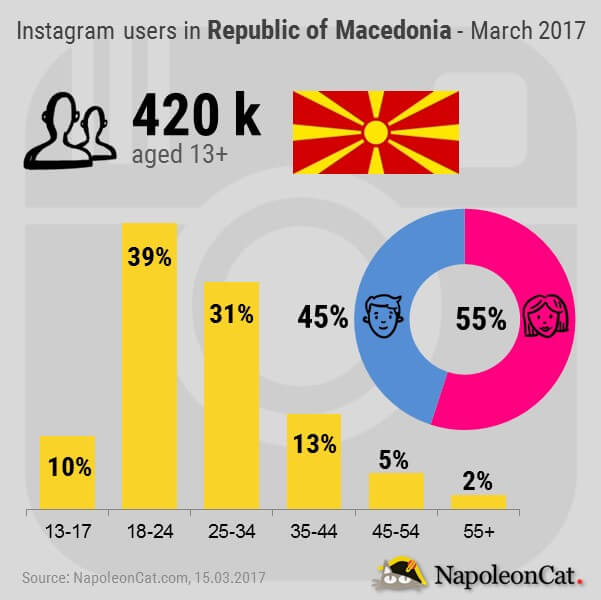 ---
Follow @NapoleonCat.com on Instagram to check more statistics for different countries.
If you want to have an access to more social media analytics, start your free trial.