In December 2016 Instagram announced that the app has more than 600 mln users all over the world.
In Poland there are 3.5M Instagrammers and only 40% are male. Even so, Instagram is more and more popular within men as in November 2016 they constituted for 38%.
Please see the infographic for more demographics data.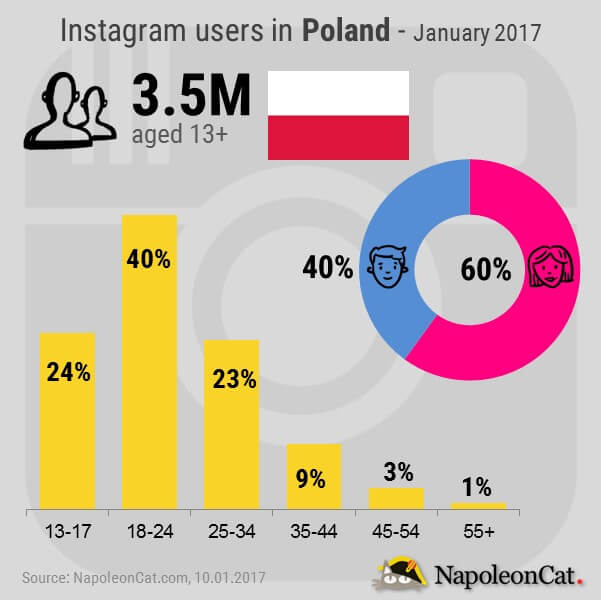 ---
For more Instagram stats, visit @napoleoncatcom Instagram profile.
With NapoleonCat you can analyze any public Instagram profile, monitor your market competitors, track hashtags. If you want to check how it works, start your free trial now.