UPDATE: You can find the most recent data on social media users in Italy here (CLICK).
There are 3.6M Instagram users in Nigeria. Only 40% are female. Over 80% of all Instagrammers who live in Nigeria are aged 18-44.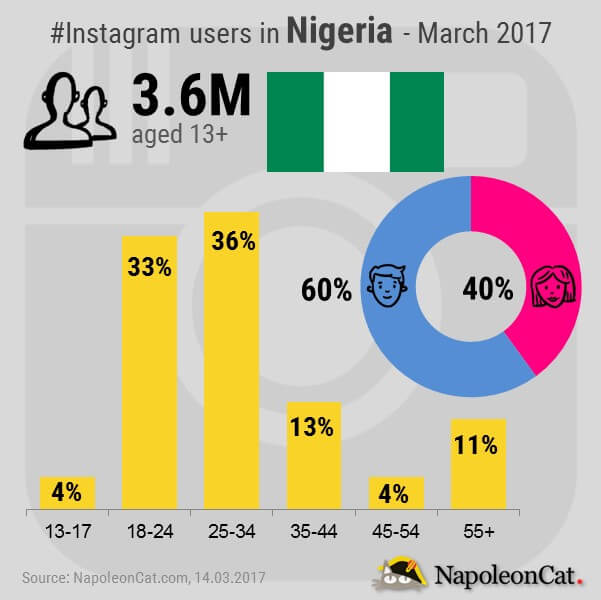 ---
To see current social media stats for any country in the world, check our FREE TOOL or visit @napoleoncatcom Instagram profile.
With NapoleonCat you can analyze any public Instagram profile, monitor your market competitors, track hashtags, make reports and much more. You also have access to insight from other social media platforms (Facebook, Twitter, Youtube, Google +).
Moreover, you can publish, engage, analyze, optimize & integrate your social media marketing across platforms.
If you still don't have an account, start your free trial now.