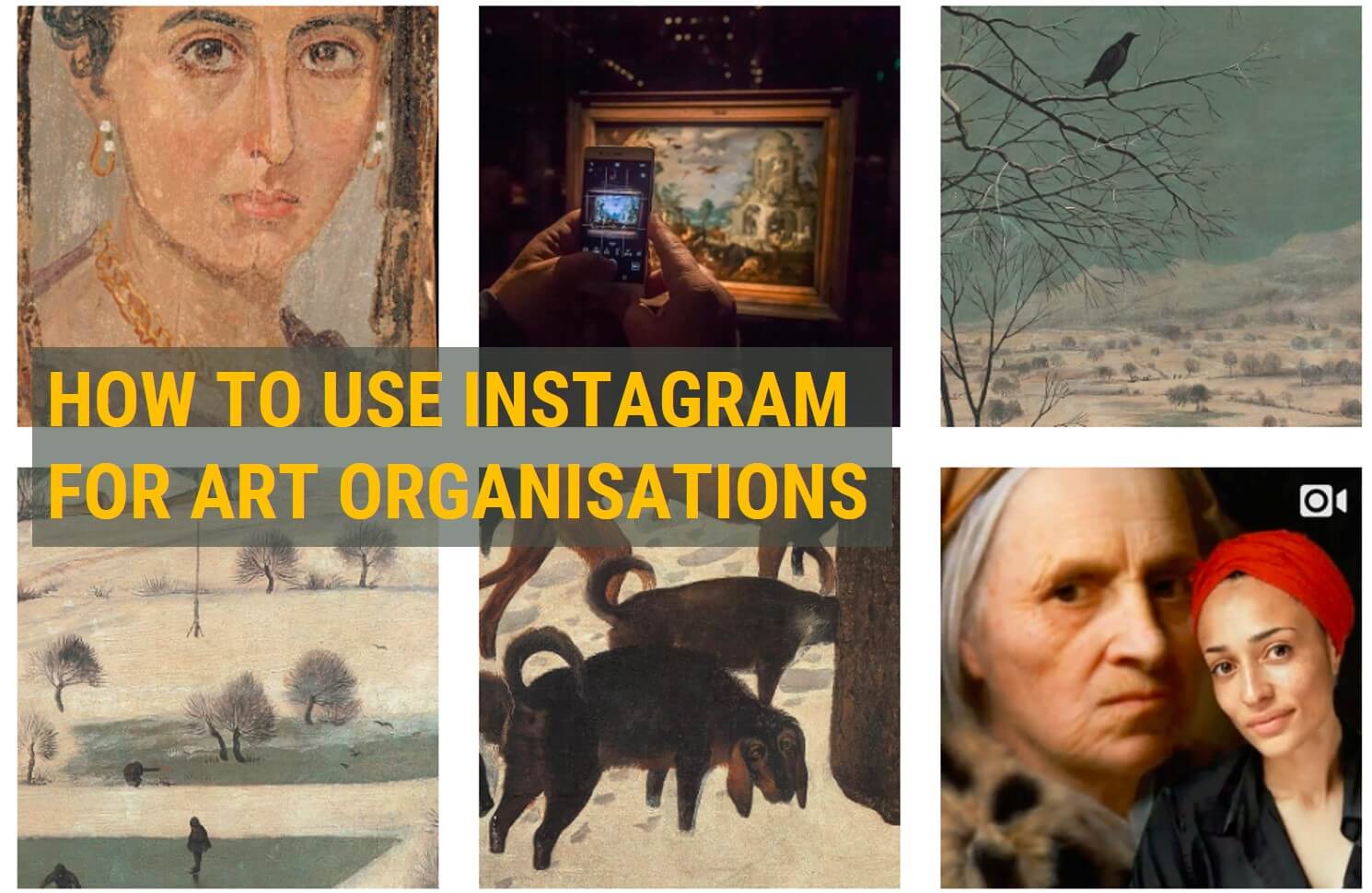 I saw many times in the internet pictures and graphics with inscription "Earth without art is just Eh" and I absolutely agree with it. Fortunately, in today's world art is becoming more open to everyone and social media contributed to this for sure. Similar to corporations, middle companies as well as small businesses, art community is quickly finding in social media and digital world.
Art galleries, museums and other cultural institutions use Instagram to strengthen their awareness and recognition to its mission as well as to their collections. And also to connect with new audience. And it works. It seems that Instagrammers are just waiting to discover secrets and stories hidden inside museums.
We interviewed Anna Attems to find out how art institutions use Instagram and what is crucial for being successful on this platform.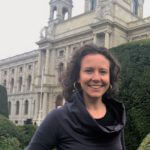 Anna Attems, after graduating at "Werbeakademie Vienna" in 1998,  gathered over 10 years experience in media-planning (mostly FMCG goods). In 2015 she started to study Art History at the University of Vienna and recently started her own business "KUNST FÜR UNS" – Instagram for Arts.
Anna Attems LinkedIn profile
www.kunstfueruns.at
What clients you work with?
I am working with clients from the art, particularly museum field. I am taking care of the Instagram account of Kunsthistorisches Museum Vienna, servicing the account of Wien Museum, and  I will shortly start Instagram accounts for Weltmuseum Vienna and the Academy of Fine Arts in Vienna.

What's unique in communicating art institutions?
The huge advantage is the fact that the audience is longing for the content art institutions provide. Of course, the content has to be provided in a way relevant and interesting for the target group. But when you offer a daily dose of art via Instagram, or other social media channels, in a way appreciated by the audience, it is the best and most efficient way to communicate. And that is crucial, especially in a field with limited budgets.

For art institutions, which social media platforms work best in your opinion and why?
As the target group is very eye-minded I think Instagram definitely works best in terms of contact quality. Facebook is essential for communicating with the local target group. There is no better way to shout out, or invite to an event, as Facebook can provide high reach in a very short period of time. You could compare Facebook to radio in the classic media field. But on Instagram we can concentrate on sharing pictures and the stories behind in an instant, yet timeless way. Besides the Instameets and Instawalks make unbelievably strong moments come to life – either shared personally at the museum or via features on Instagram. That community spirit is extraordinary strong on Instagram. And of course that is an important trigger for a passion-driven target group.
You've mentioned that it's crucial to post content that is interesting for your target group. Can you disclose a bit more? For example what kind of pictures generate the highest interests and engagement? Are those the photographs of artists, or more their art works? Or maybe from art fairs or some other art events etc?
First of all, the quality of the photo or picture shared has to be very high. Not only in terms of resolution – especially since we can also zoom in now on Instagram – but also in terms of photographic skills: the right focus, the right angle, the perfect light. If on top of that a photo has a very special perspective or funny detail it will be a "winner". This is often true for architectural views of a museum. People love those. And often it is a close up on a masterpiece or a detail of an object that generates many likes. Generally the artefacts shared are a bit more difficult and need really perfect photographs, otherwise they won´t perform. And the absolute "Losers" are pictures of events. Interesting enough those don´t work at all. But now we have the Instagram Stories that will disappear after 24 hours. And as events are mostly relevant for the very moment, the Instagram Stories are the perfect place for snapshots of that kind.

Do you think social media aredifficult space for art institutions? For example Facebook doesn't allow photographs of nudity which can impede presenting documentation of historic and contemporary performance art. There were some cases when Facebook blocked somebody's account because this user posted a picture of painting i.e. of woman looking at her own breast. How does it work? Are social media really so restrictive or can you post photographs of any paintings, sculptures etc without any limits?
Posting paintings or sculptures that include nude parts of a body has so far not been restricted on Instagram during my work at all. I can imagine that with photographs it is more difficult. But generally I have the feeling that Instagram is taking that matter easier than facebook. Instagram is a very good space for art institutions, being a design- and picture-driven social media channel.

What is crucial for being successful on Instagram as an art institution? 
The more accounts I create and work for, the clearer I see that it is most crucial to sit down and do analysis and a written down concept before starting an account. Even if many parts of the concept will be redone after a short period of time, because new trends and features arise, the "inner skeleton" of this strategy will remain and provide orientation for the team working on the account, and this clear orientation will also be visible or feelable for the users. Every time a successful account crosses my way, after doing some analysis I see that such a concept lies behind. In order to be seen and identified within the mass of accounts we follow every day it is very important to provide some orientation. It can be part of a concept to dedicate a week day to a special theme (e.g. the #StarlightSunday @museumofcityny), or like the @britishmuseum regularly showing their architectural highlight, the Great Court regularly. Also the decision, what to focus on, can be written down in such a strategy. Because optimizing according to Likes is not always the best thing to do. A Museum has to define topics that are important to share, even if they might not bring the most likes. These posts will provide interesting deep-dive information, that is so important to many people. Often I am asked, who reads all the text on Instagram, don´t people just look at the pictures? That might be true for many posts on Instagram and also within the Museum field. But many users do read the texts, comment on them or even thank us for sharing some stories behind the pictures. And that makes the difference. People see the time we invest on sharing stories with them on Instagram and they do worship that. A Museum´s account gets much more substantial with information behind the paintings and objects.
And this brings me to another question, I was asked sometimes: is Social Media, and especially Instagram, really the right place to communicate art-history? Wouldn´t it be better to bring people to the Museum and tell them about the artwork in person? I understand these questions and some years ago I was a Social Media Sceptic myself. But now I see a huge advantage and chance in communicating via Instagram. To me Instagram opens a Museum to an extent, that has not been thinkable before. People who are far away, or simply have not time to come to the Museum, follow us daily. They take part, like, comment and share museum moments. Yet a contact via Instagram would never substitute a visit to the Museum for them. On the contrary: sometimes people get inspired to visit the Museum after seeing us on Instagram. But by following our account art becomes part of their daily life. Art and art-history connects us all. Bringing a daily dose of art and the history behind to people all over the world is also my personal motivator. The best thing about my work is to see how engaged people really get and how important art is to so many of us.

What tools you use in your daily work? I know of at least one 😉
Yes, I use NapoleonCat to track and analyze benchmark accounts. For planning and posting I do not yet use special tools. Further, the latest release of Professional Accounts on Instagram is very helpful for tracking reach, impressions and my clients´ target group in terms of age break, gender and geography.

Biggest challenges you have in your daily work?
I guess my biggest challenge is to keep up to date, catch up on new trends, yet maintaining the unique style of my clients´ Instagram accounts. To keep up to date I spend a lot of time on Instagram, having a close eye on the Instagram accounts within the art field. And I daily look at https://wersm.com/ to find up to date news especially on Instagram.

Your biggest success
My biggest success was to be commissioned my first project, setting up and taking care of the Instagram account of Kunsthistorisches Museum Vienna (@kunsthistorischesmuseumvienna). For art historians this is one of the biggest treasures. People in Vienna and tourists love the museum for the extraordinary masterpieces and the wonderful atmosphere of the building. Working for it is a big honor for me.

Your biggest "fuckup" and what you learned from it?
I did a post on Ancient Egypt and mixed up BC (before Christ) and AD (anno domini) – so my Ancient Egypt ended up in the middle of the middle ages and one of our alert users did see that 😉 From that I learned that sometimes you can triple-check your text, but might overlook essential things. Yet it is good to see that users do read our text, also on Instagram. In such a moment it is crucial to react immediately, in an authentic way, and… keep calm ☺

Thank you Anna for this interview! 🙂