Reactions, introduced by Facebook in February 2016, give its users more possibilities to express their opinion and emotions. At the same time brands gain extra knowledge on users sentiment towards the content they publish. But Facebook hasn't yet released in-depth analytics of individual reactions. So, how can marketers measure them and make use of this knowledge? As of now NapoleonCat bridges the gap and provides marketers with detailed analytics of each type of reactions on Facebook. Make note however, that posts published before the 1st of August will still include likes only.

The new feature is going to influence the following KPIs:
Likes, available in the "Engagement" tab of the Analytics module, are replaced by Reactions by fans (the sum of all reactions: Like, Love, Haha, Wow, Sad, Angry).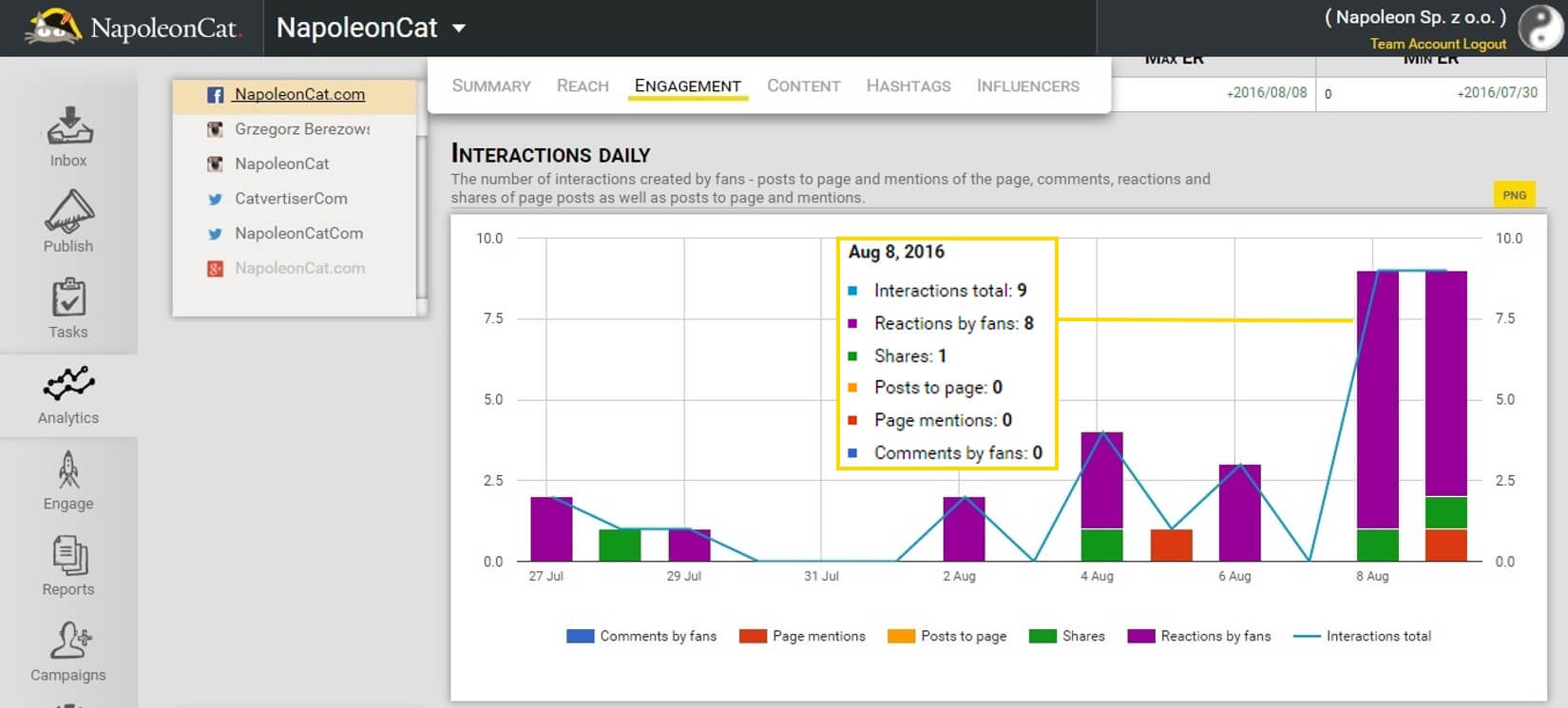 Interactions daily, available in the "Engagement" tab, will include all reactions as well. They are presented in the line graph showing total interactions as well as the bar graph showing reactions by fans.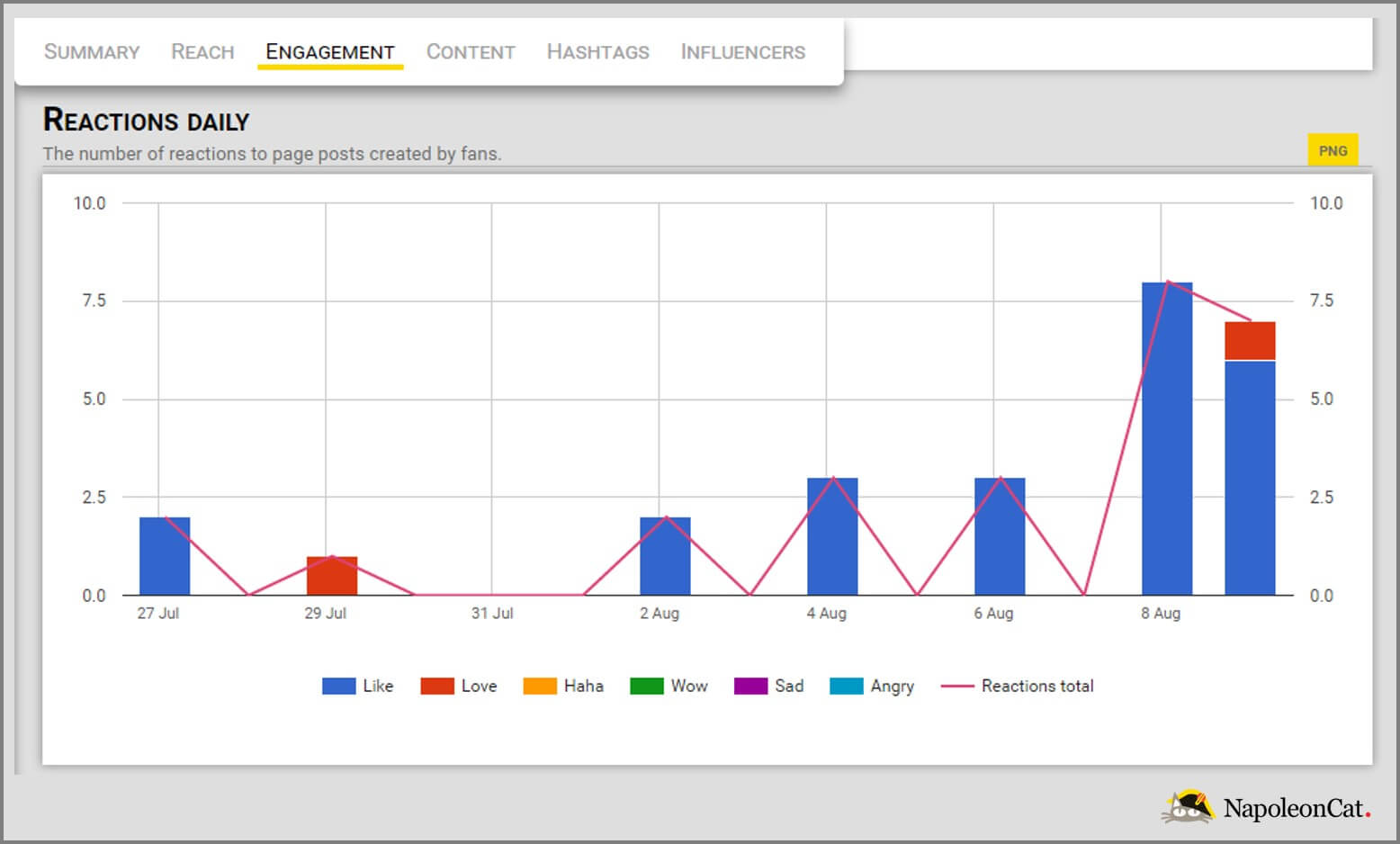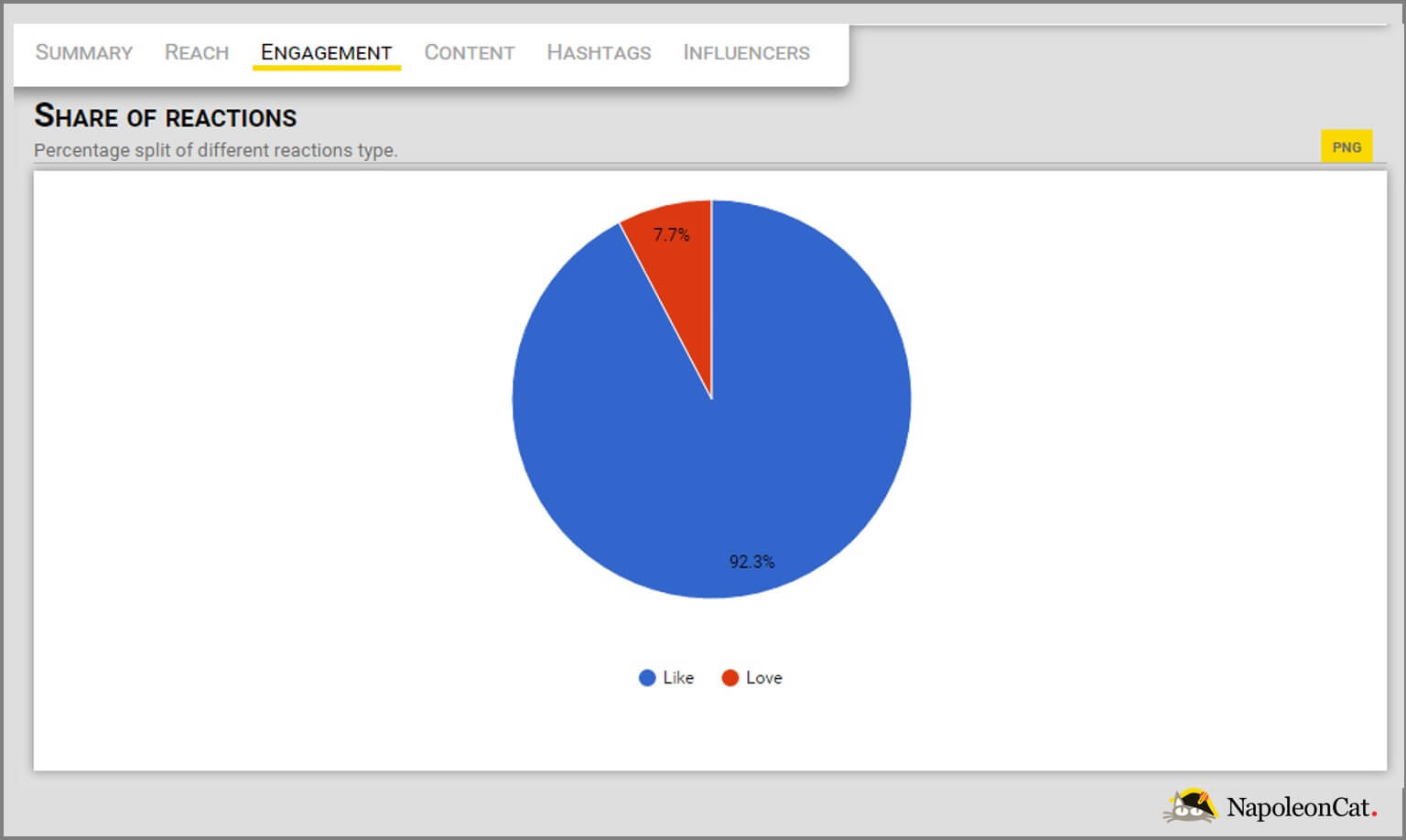 Engagement Rate (ER) will include all the reactions.
Social Interaction Index (SII) will include all the reactions.
This feature is also visible in the "Content" tab. So, when analyzing the most engaging posts, you can rank them by the sum of all interactions, as well as filter and check only those that are interesting for you.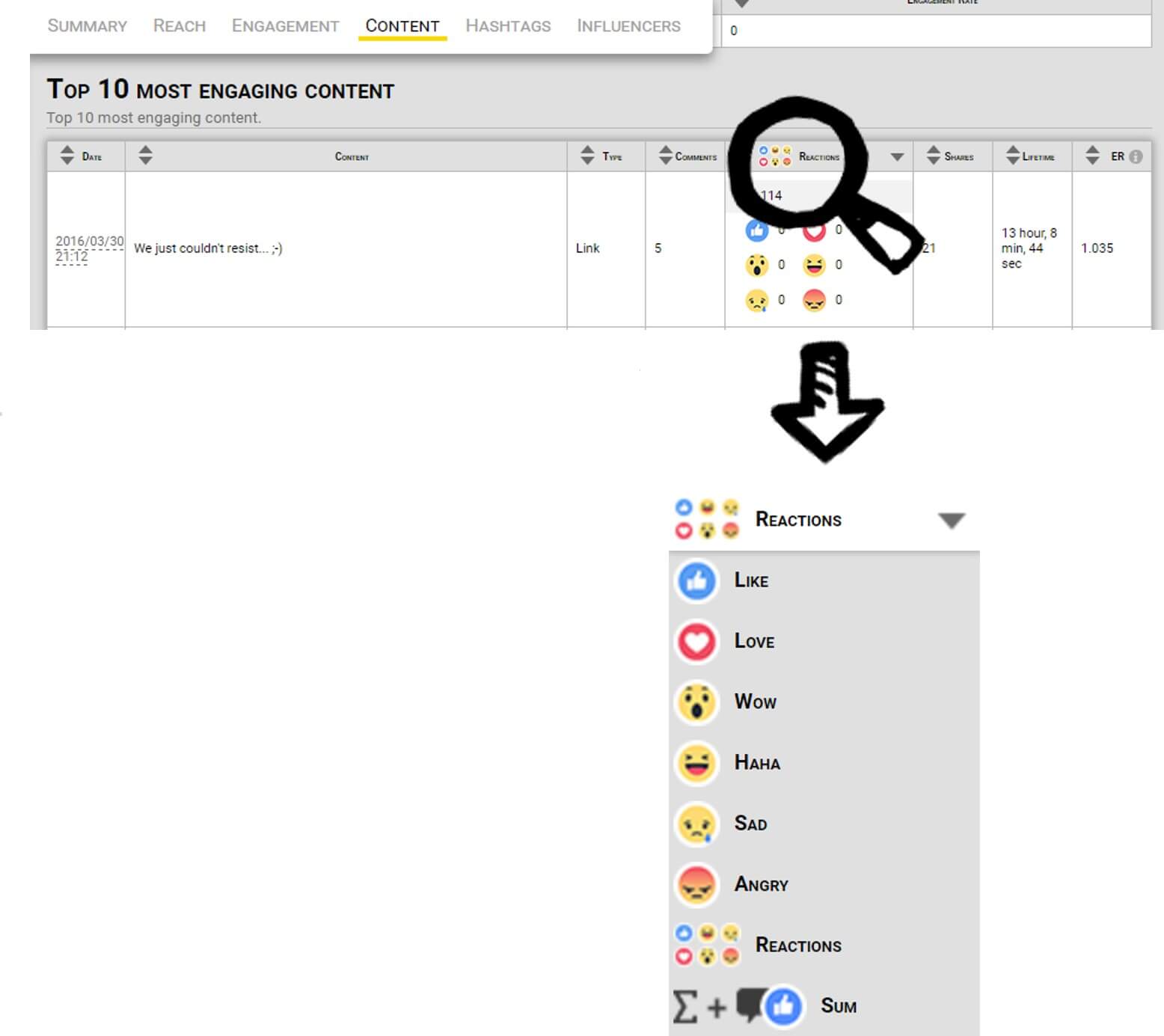 From now on stats in NapoleonCat are even more precise! We hope you appreciate the extra information we provide. If you want to share any feedback with us, just drop us an e-mail at hello@napoleoncat.com. And if you still don't use NapoleonCat, please start your free trial.